Copper and Brass Faceted Pens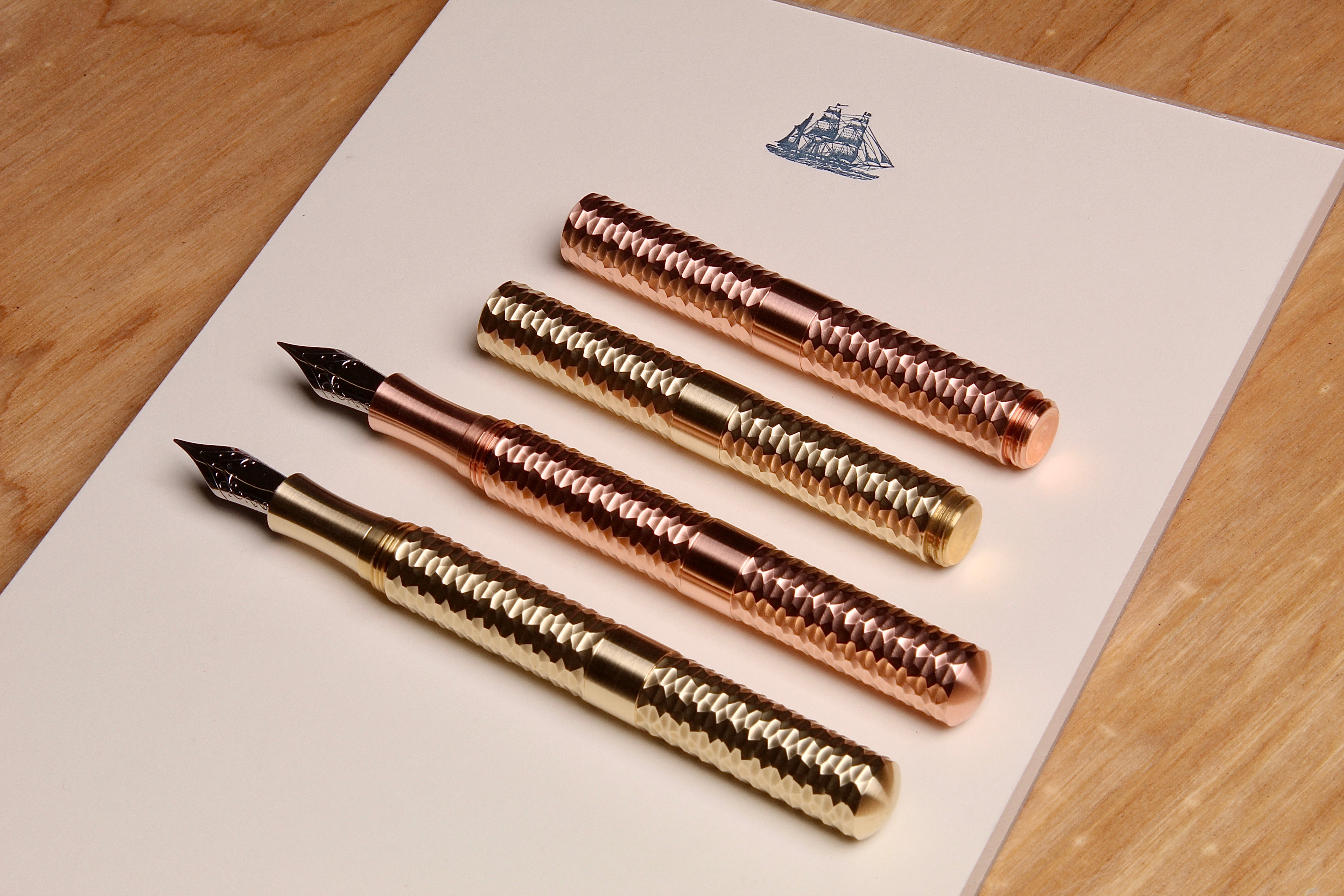 Wow, what a month! 
I have been working hard in the studio machining the new faceted pens in brass and copper. If you have been following along the past month via instagram stories I was posting lots of process content around the faceted pens and how I was machining all the features. After several different end mill trials I found one that produced a good enough finish for each facet cut! What a fun journey developing a pattern, programming, tooling, machining and then finishing these. If anything, this project is a blueprint of a process I would like to repeat for other limited runs in the future. Learned a ton.  
The pens are for sale under brass and copper fountain pens here
Best,
-Ian
Comprehensive youtube review by David Parker here!