Anodized Aluminum "Pocket Six" Fountain Pen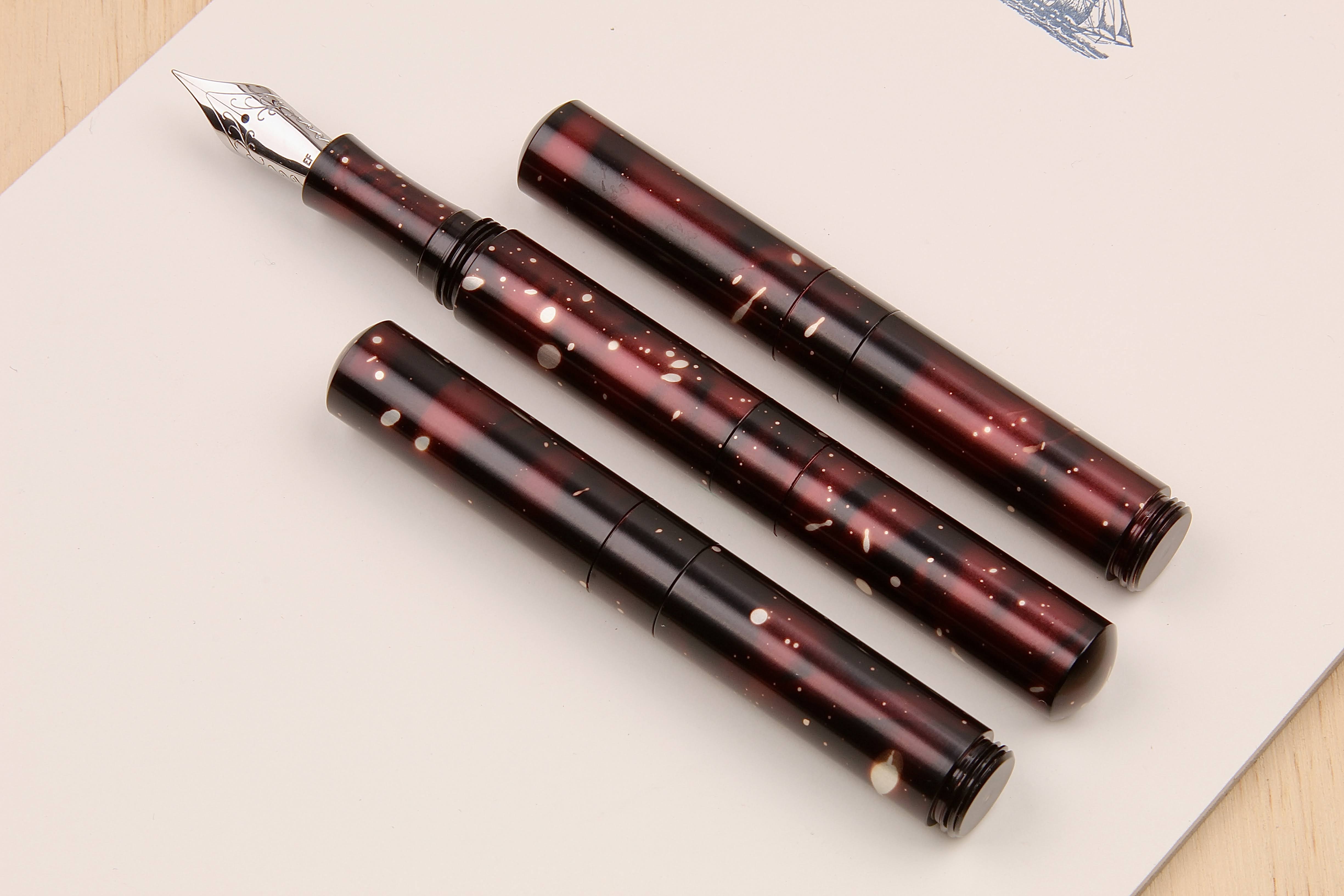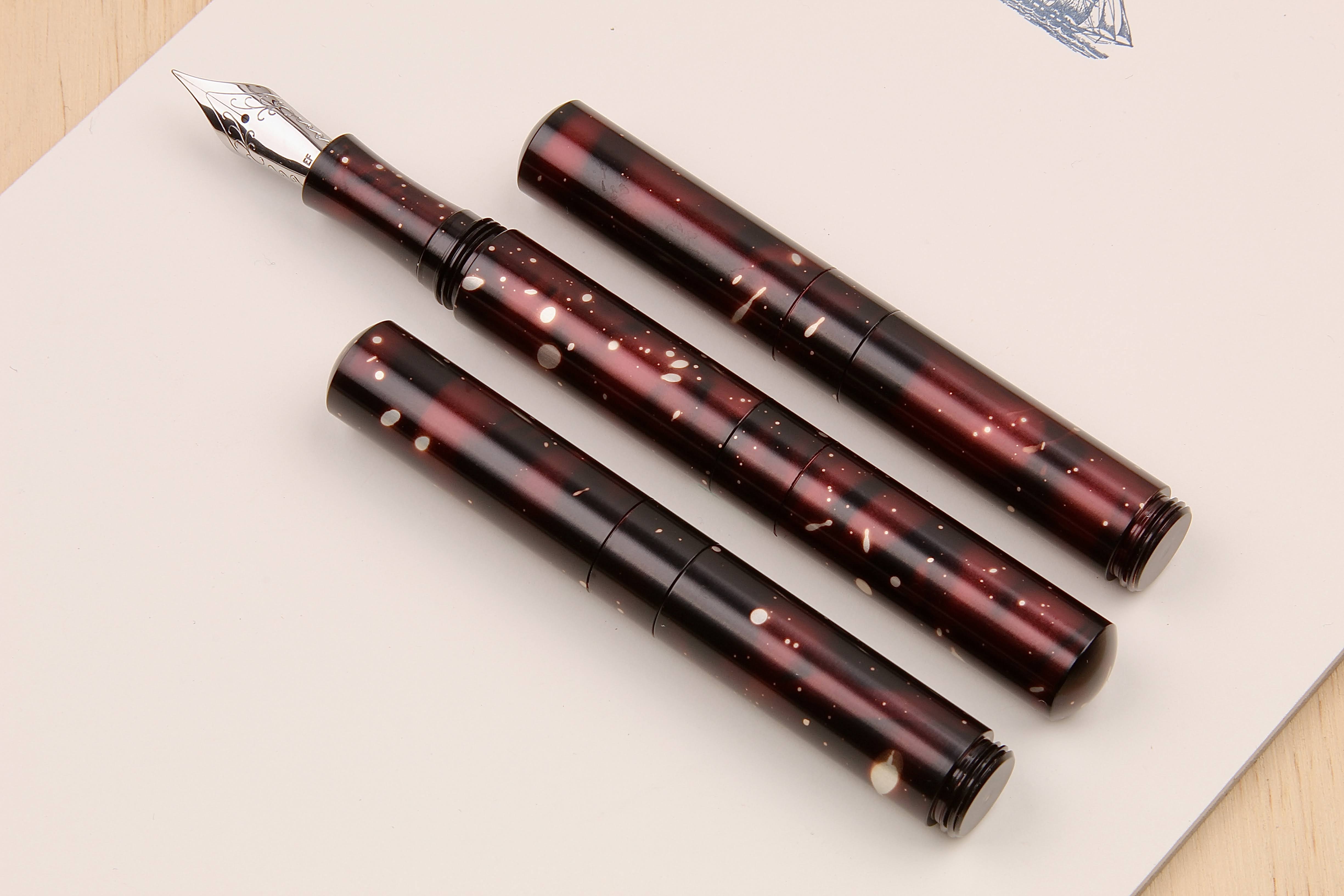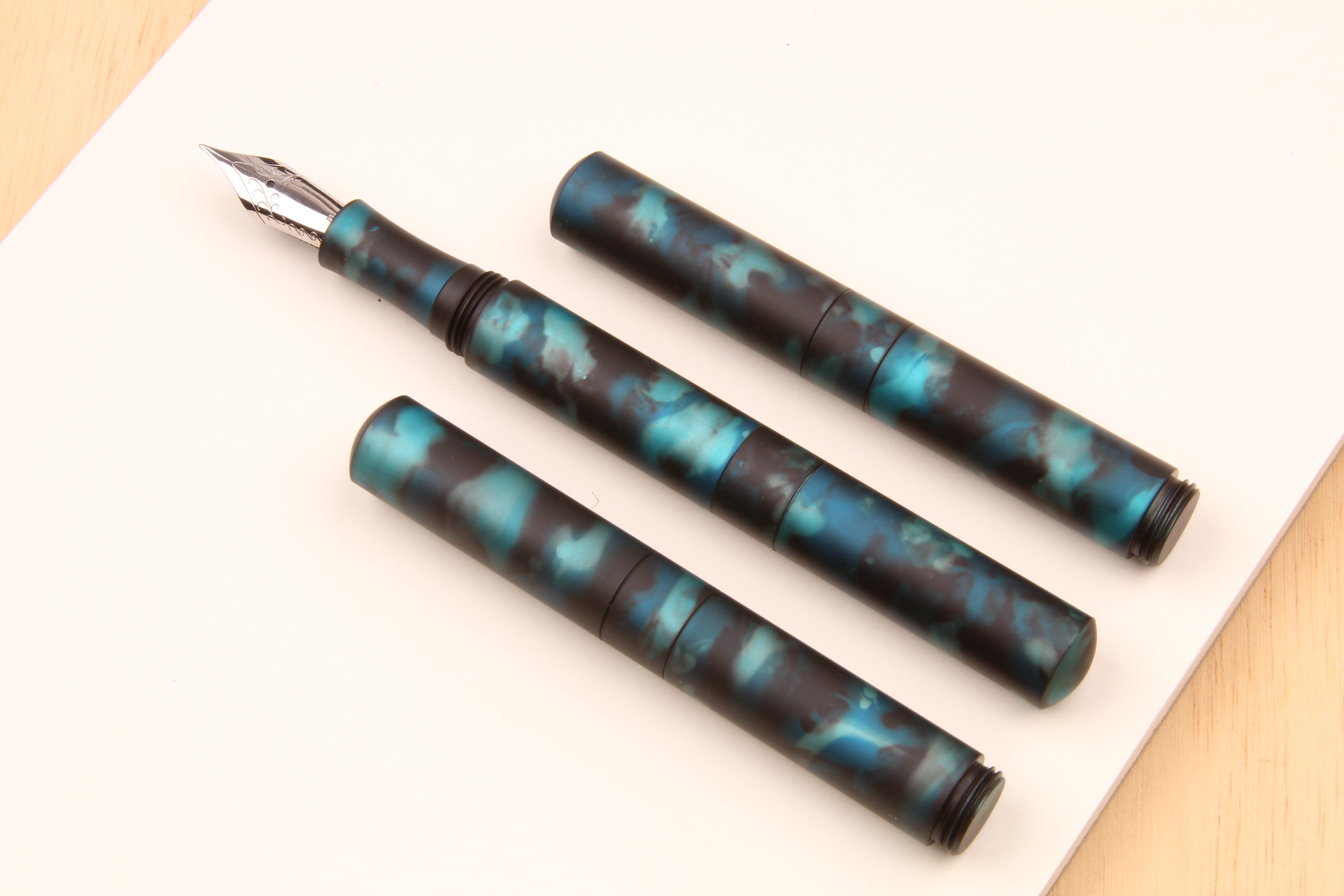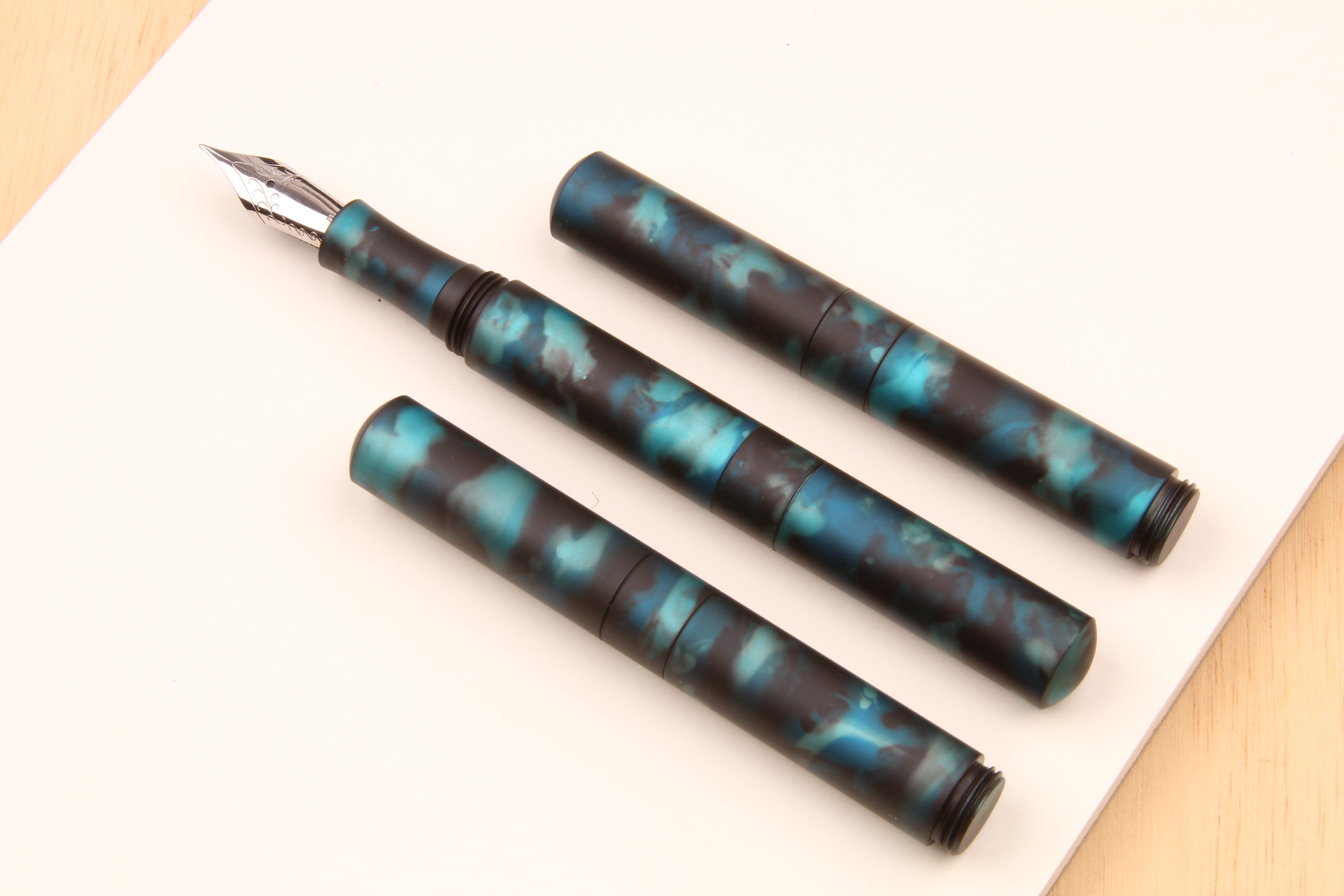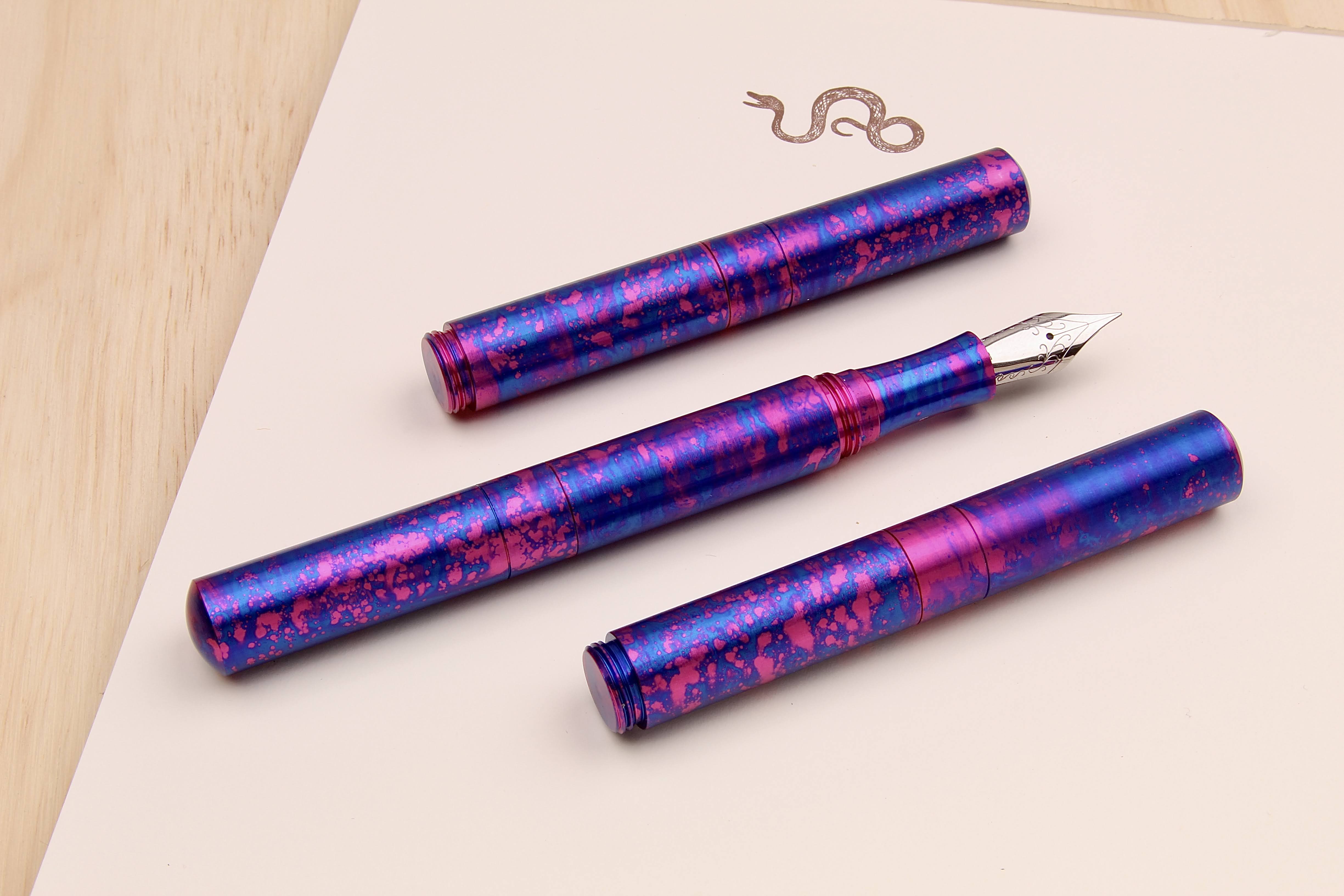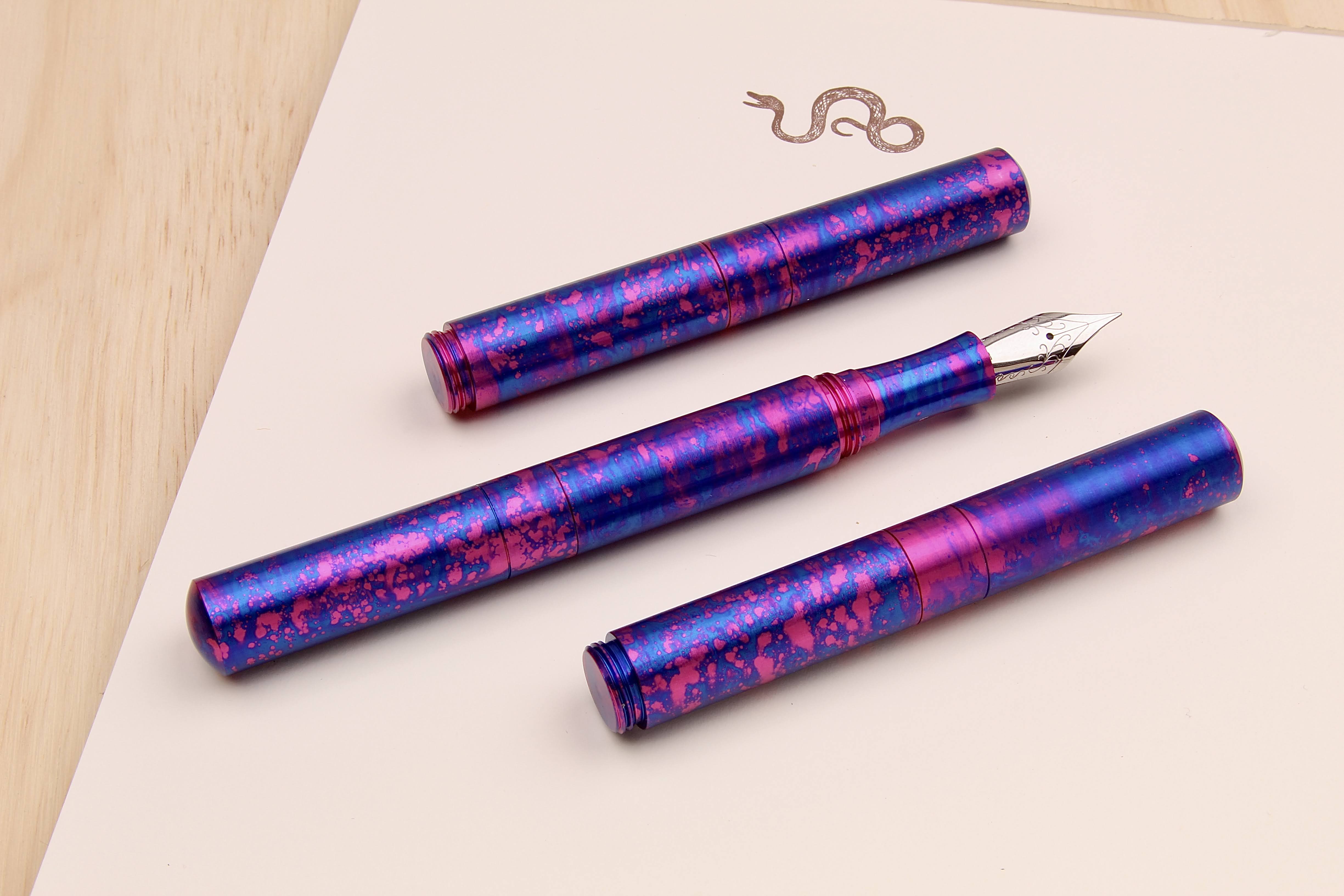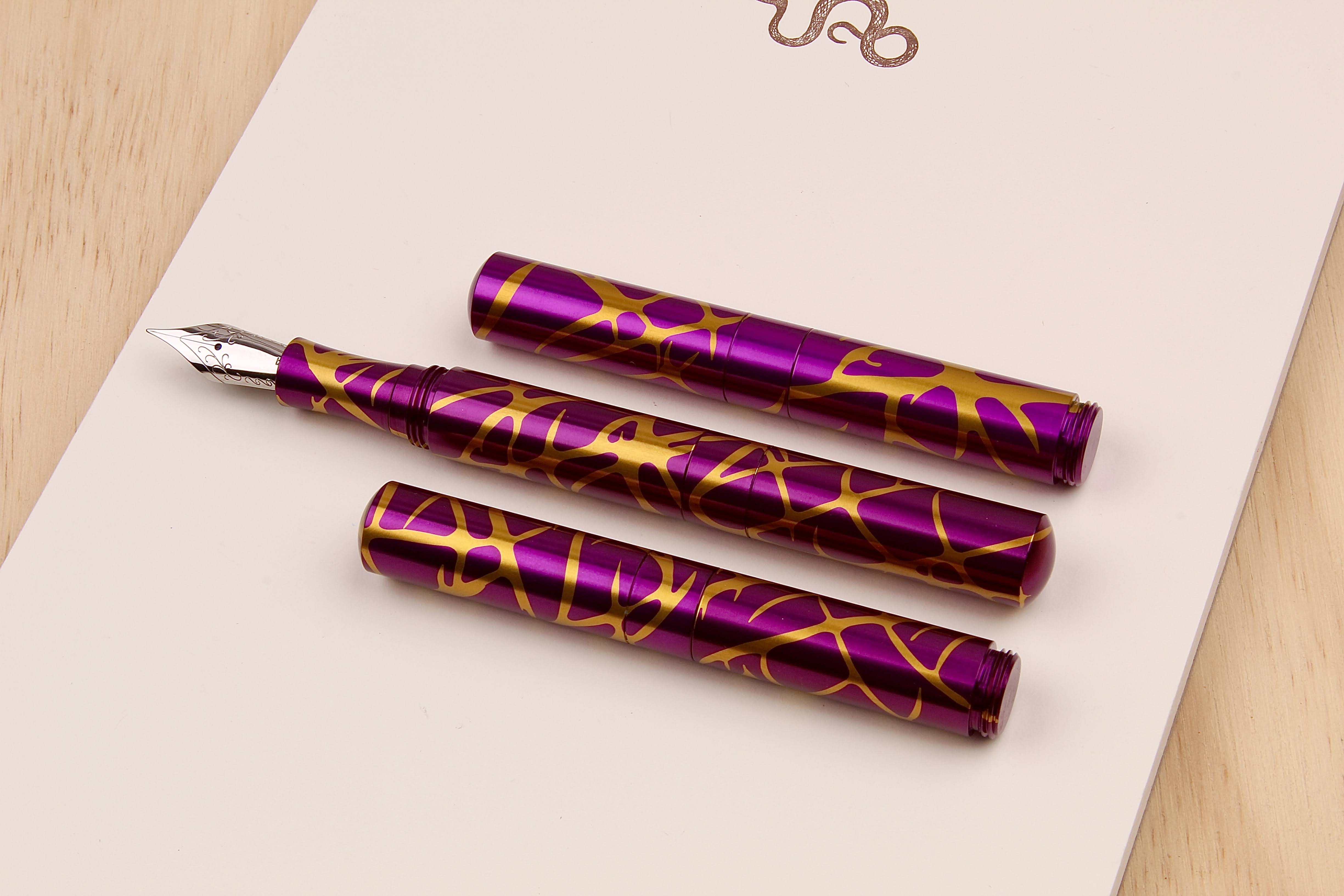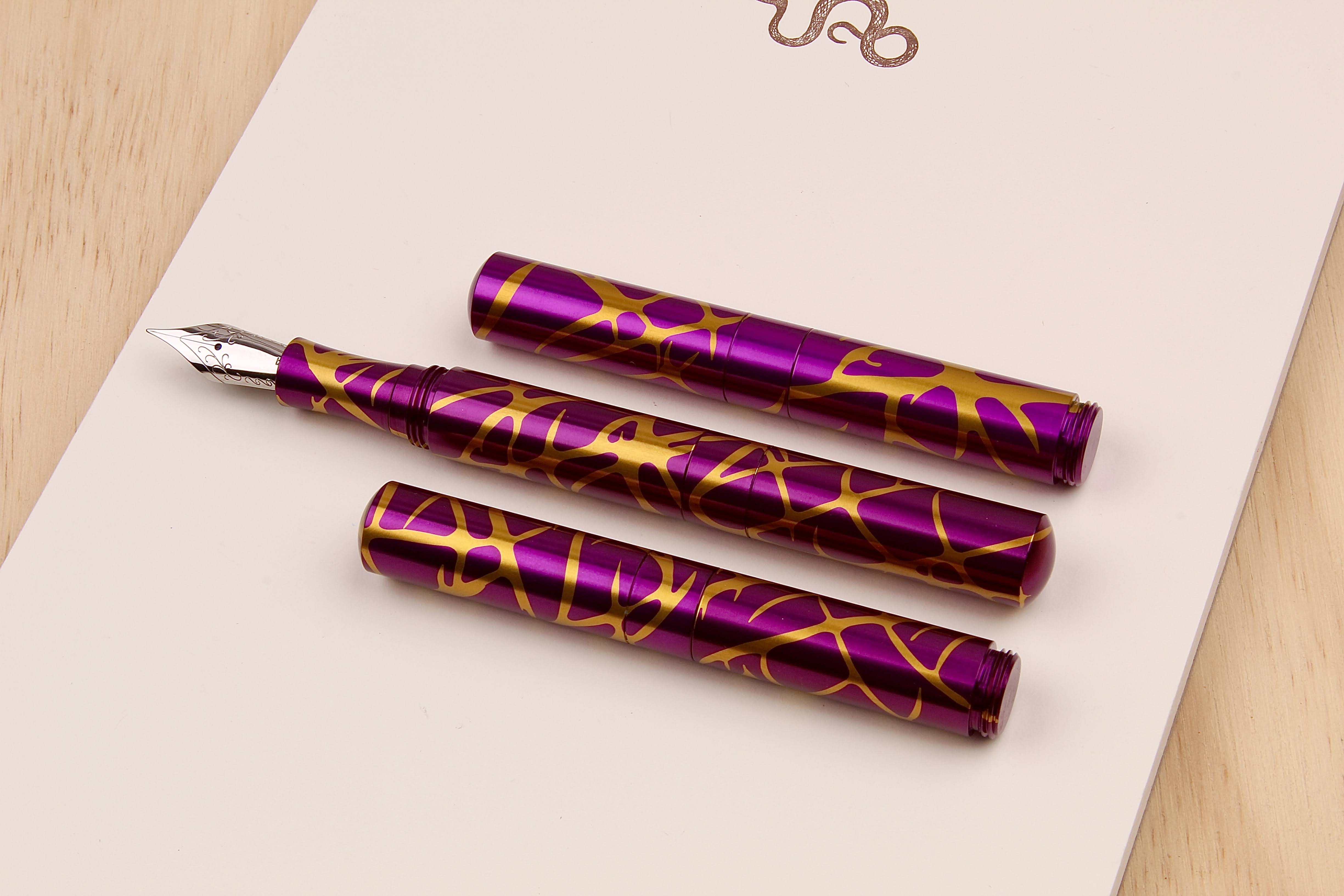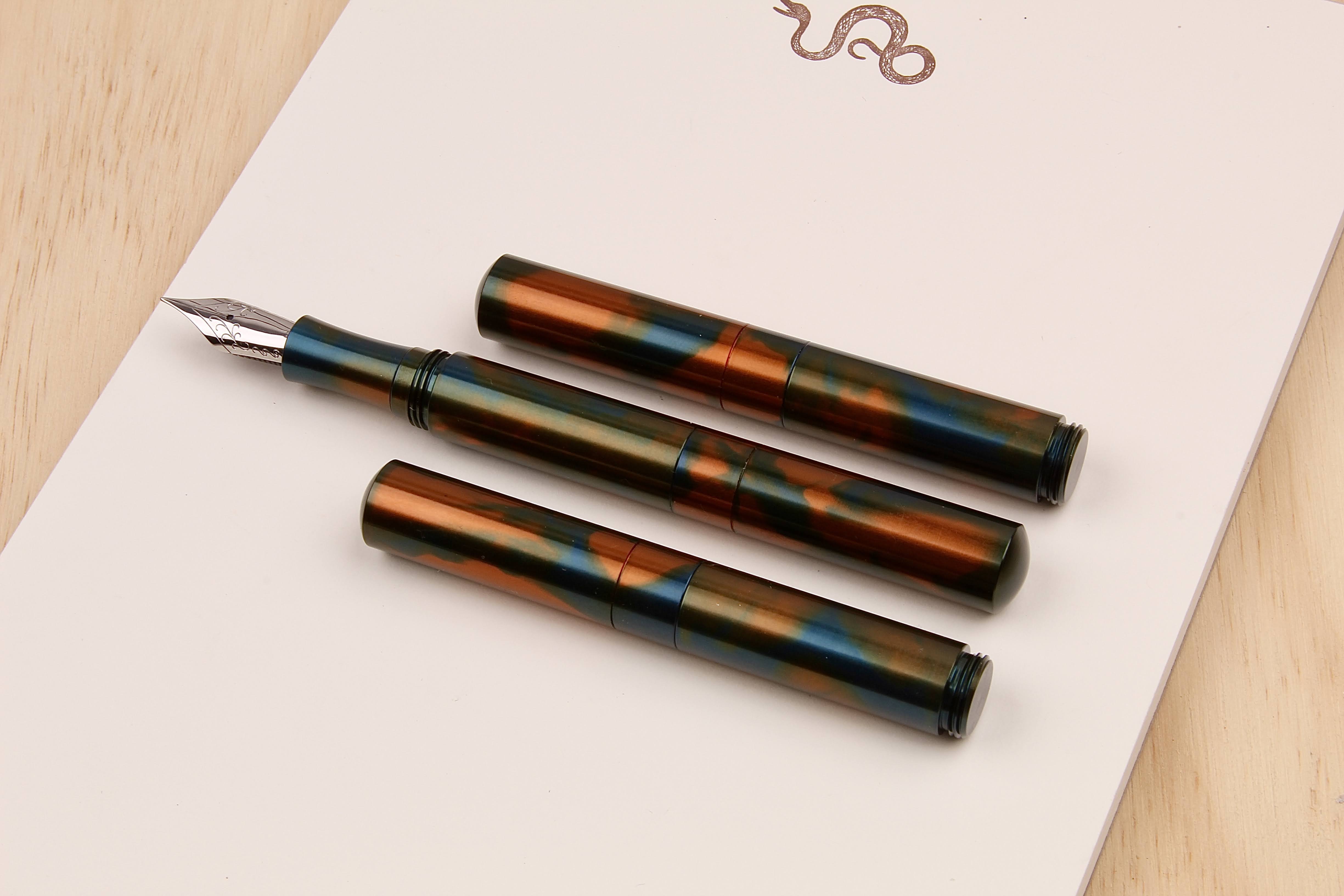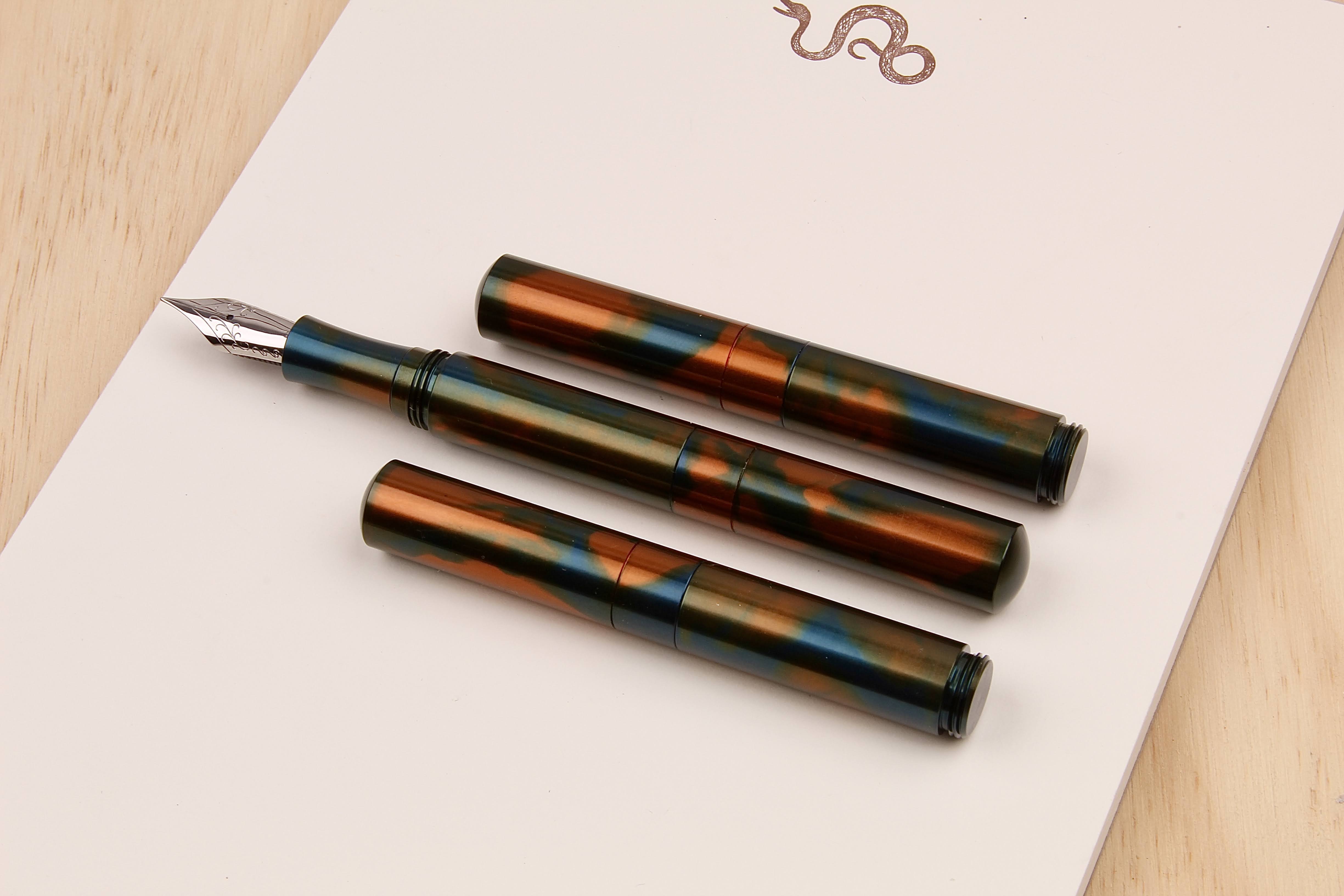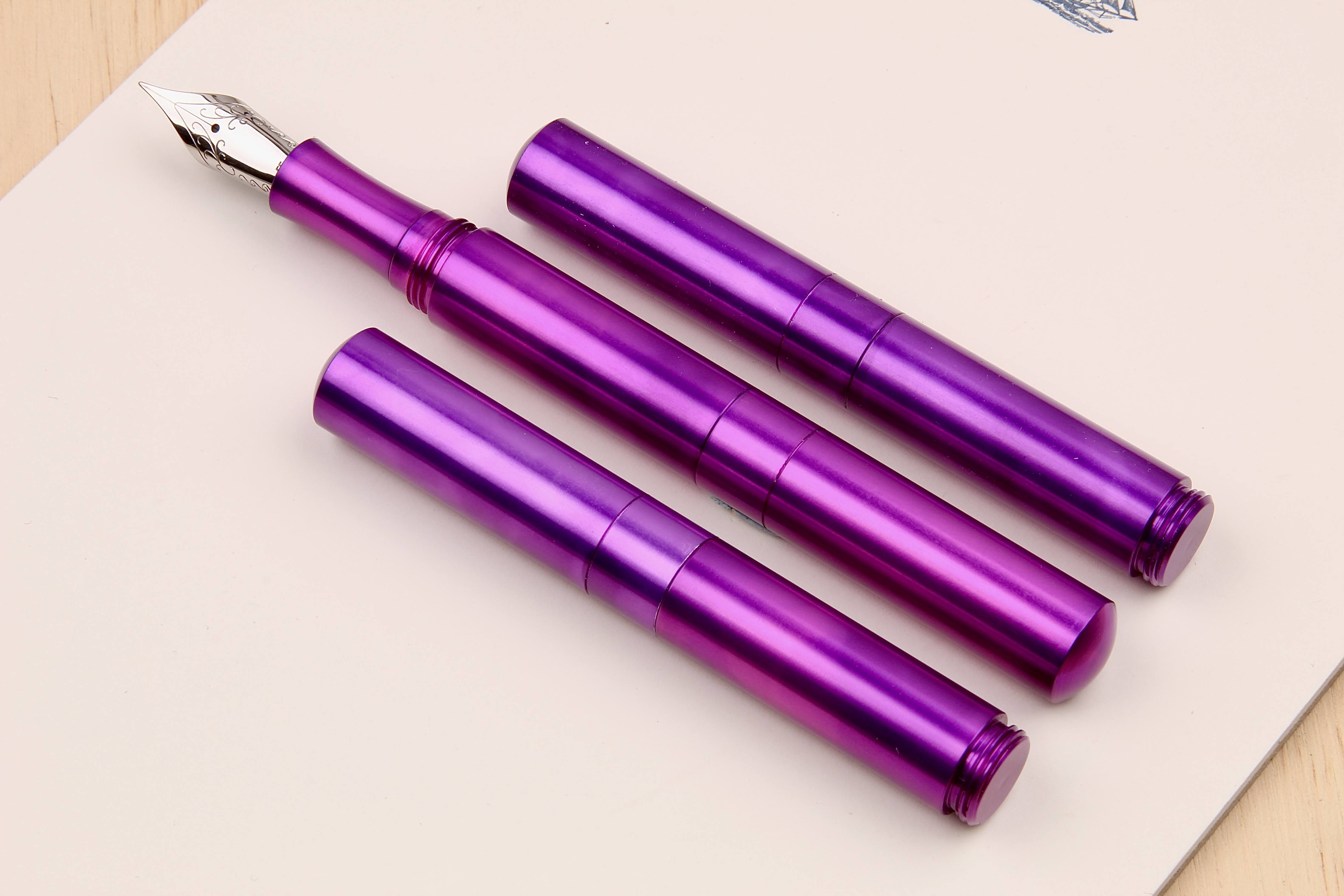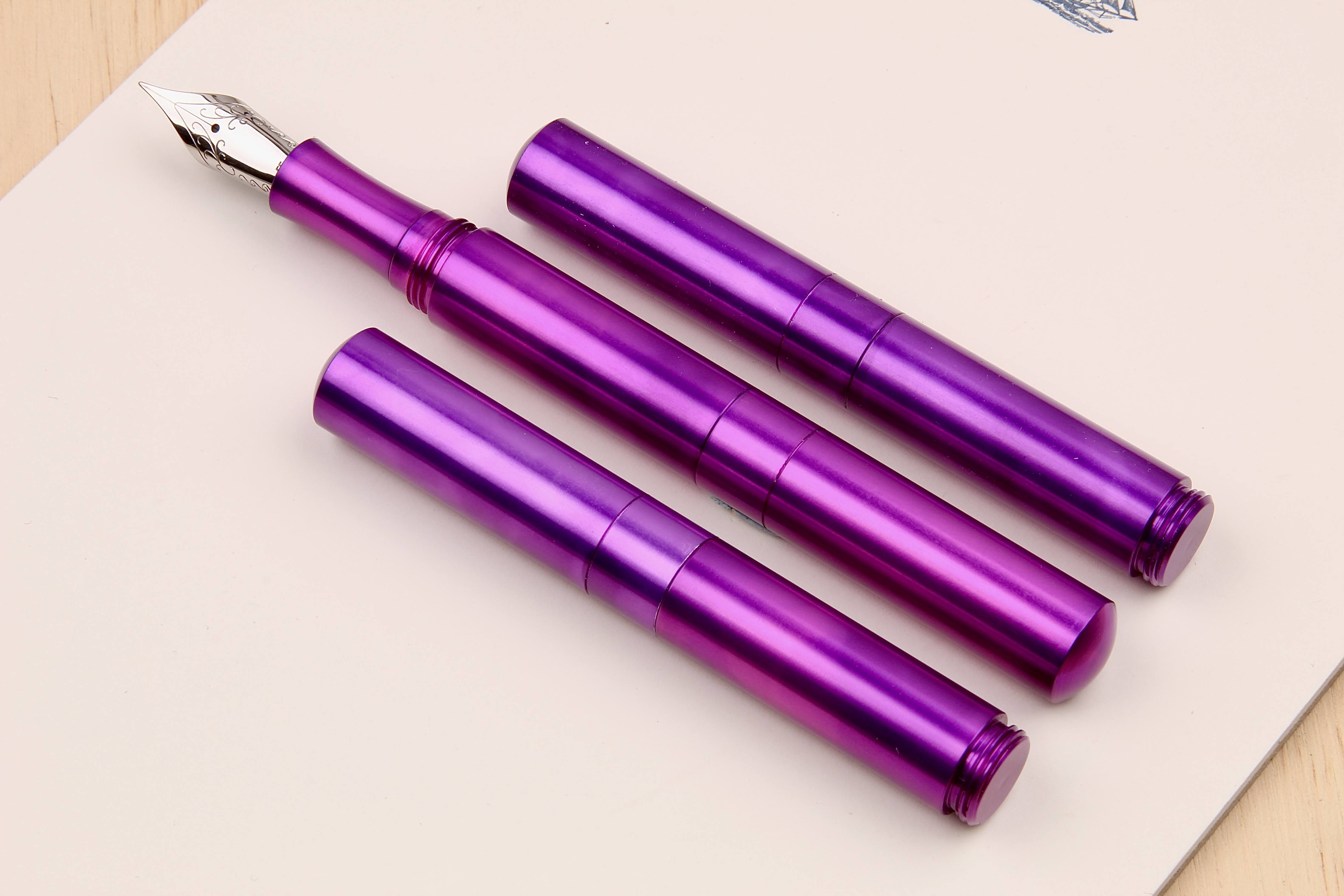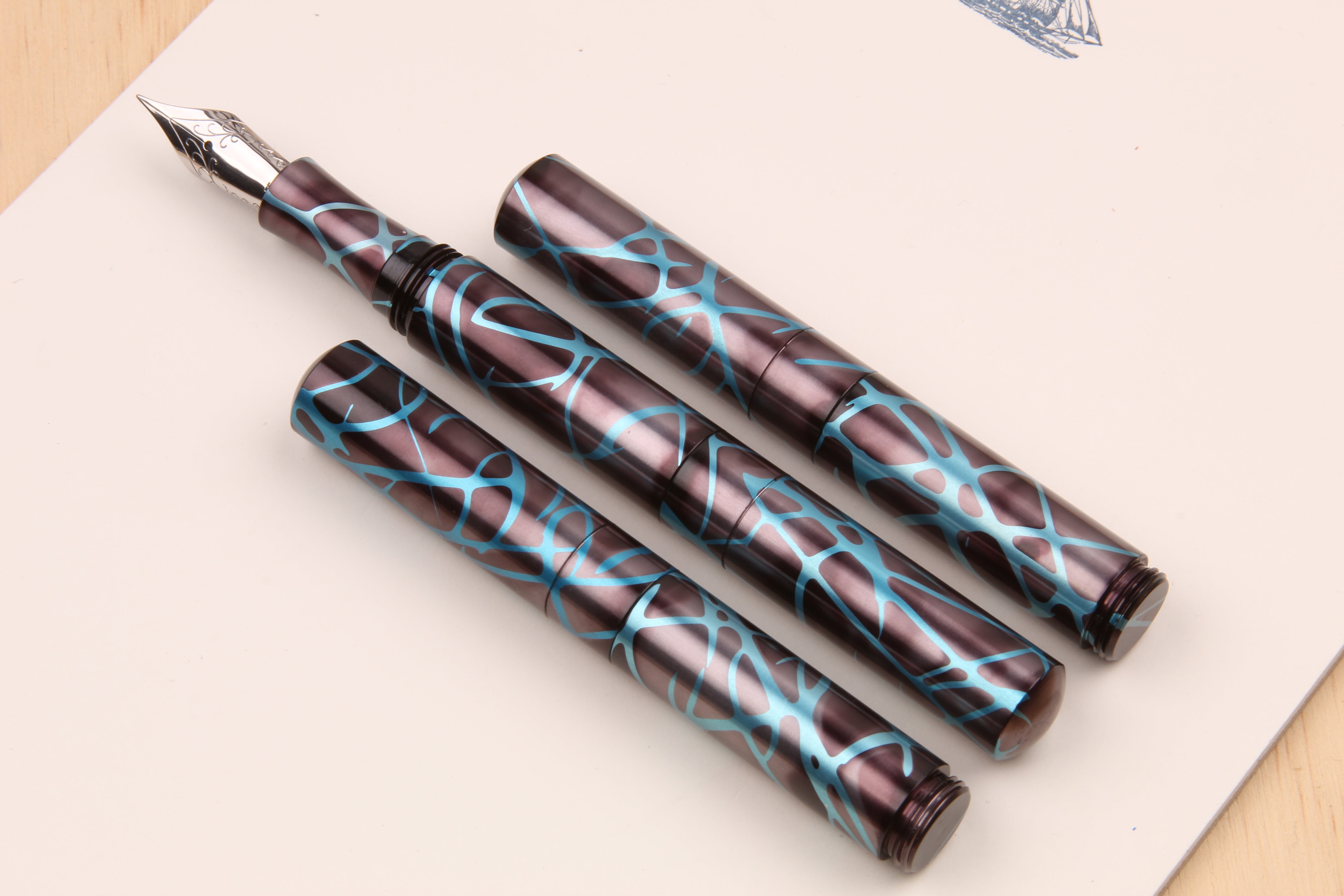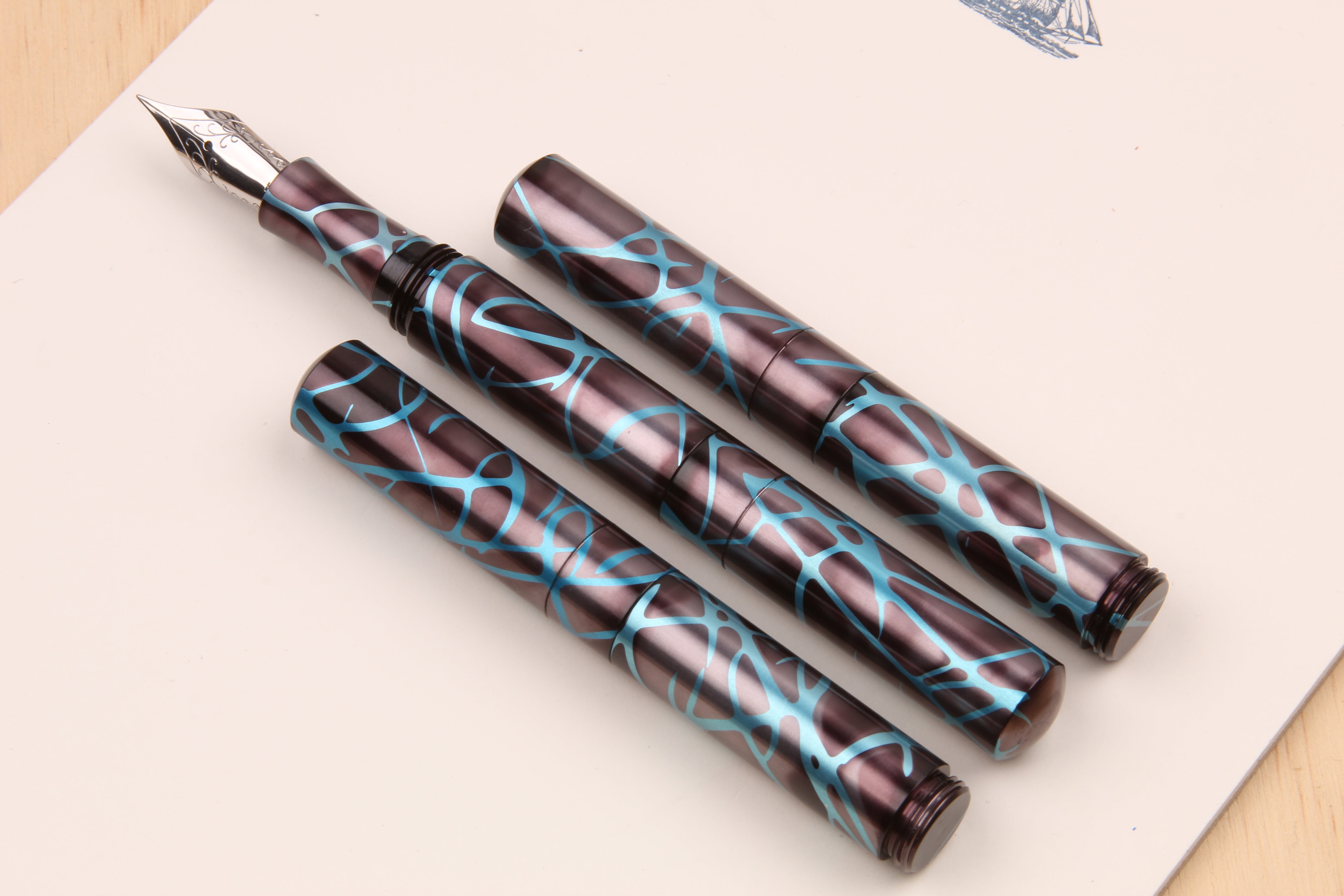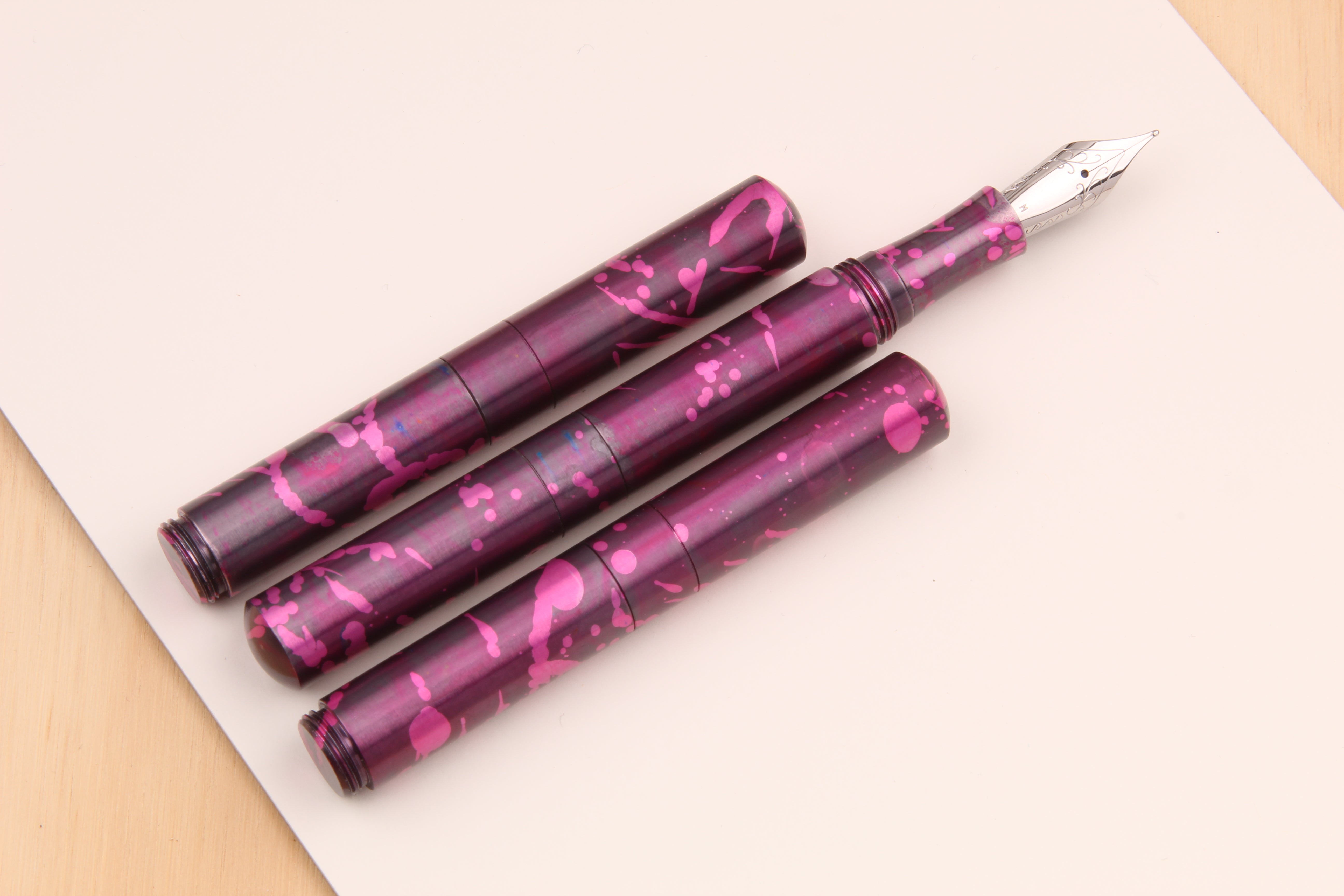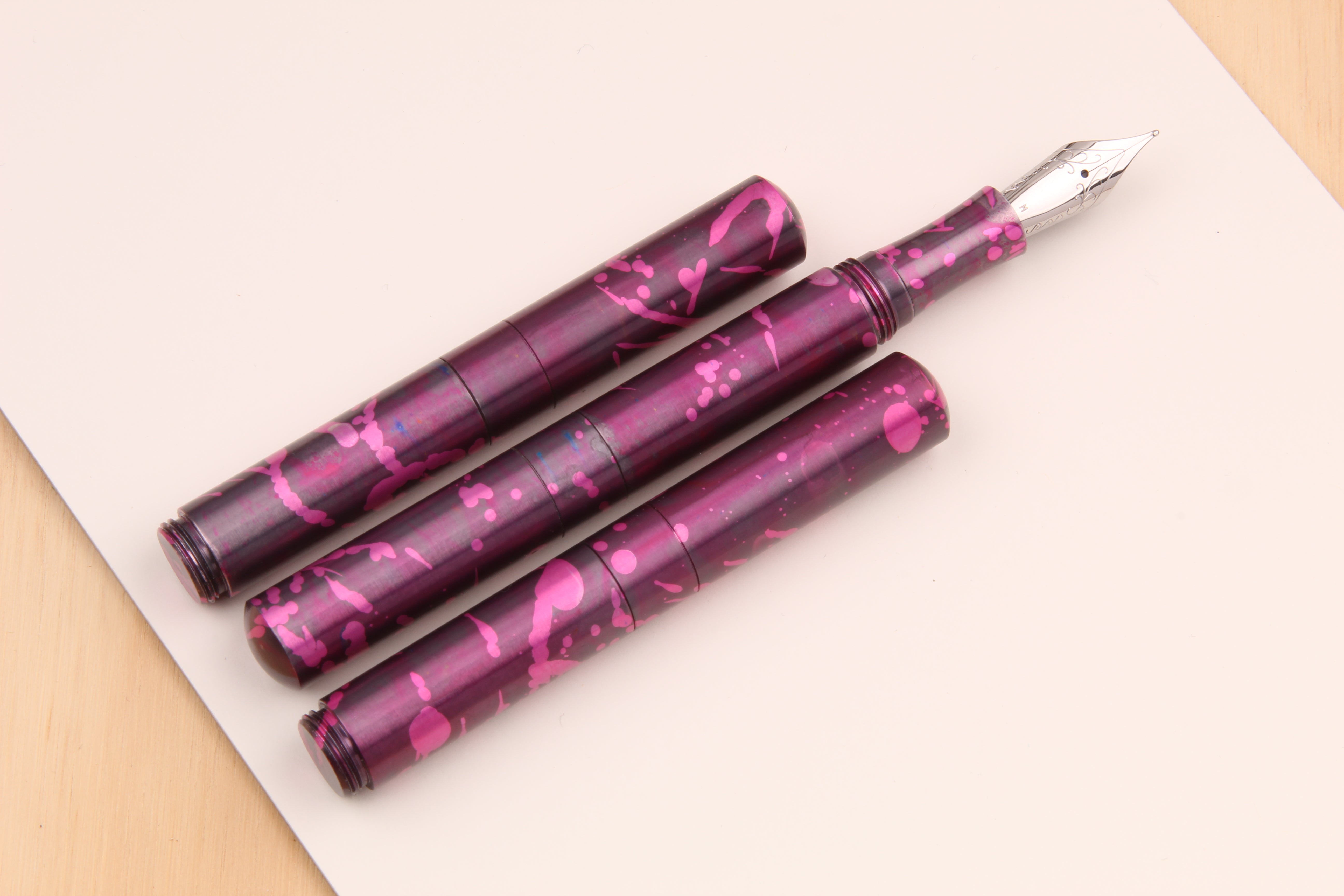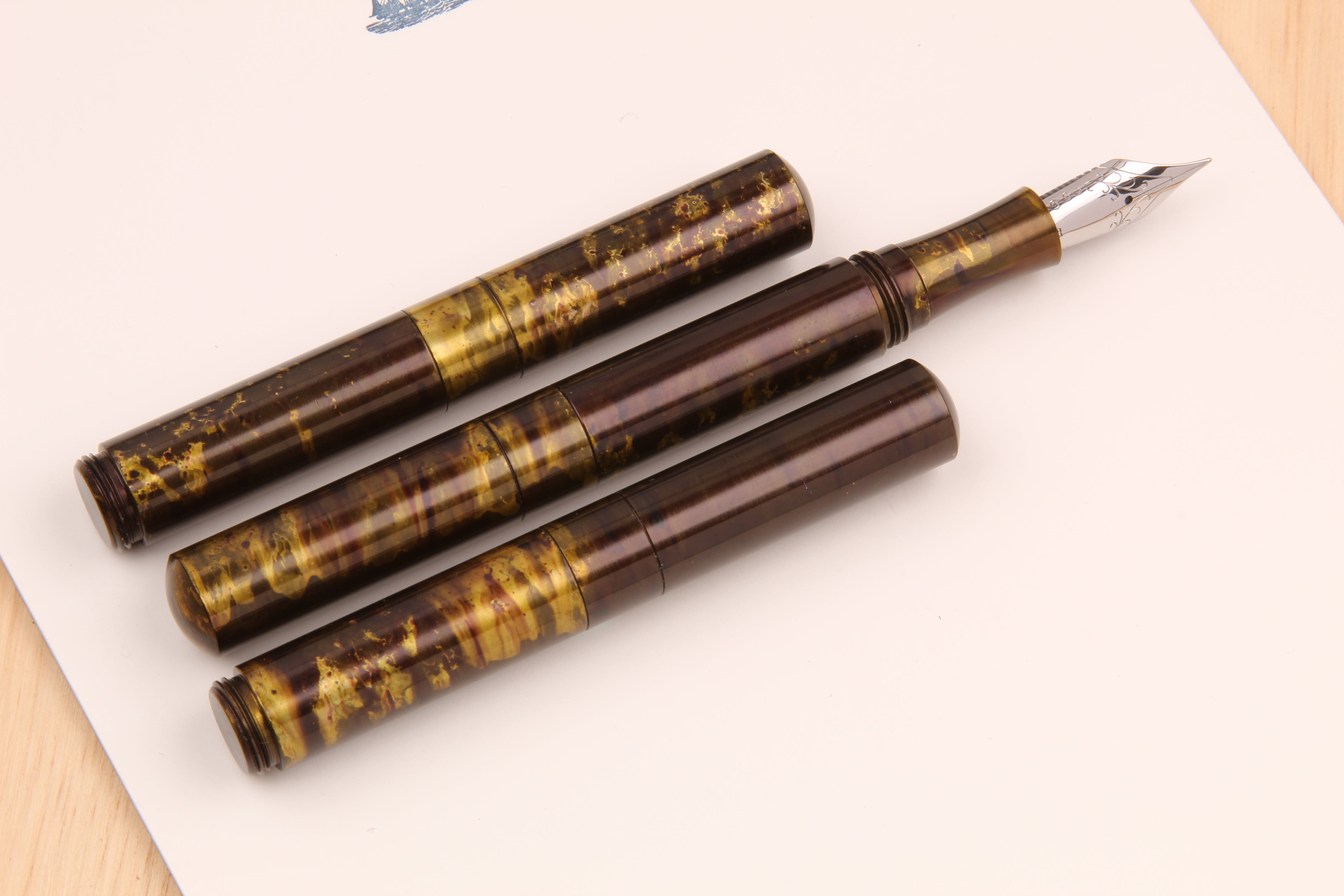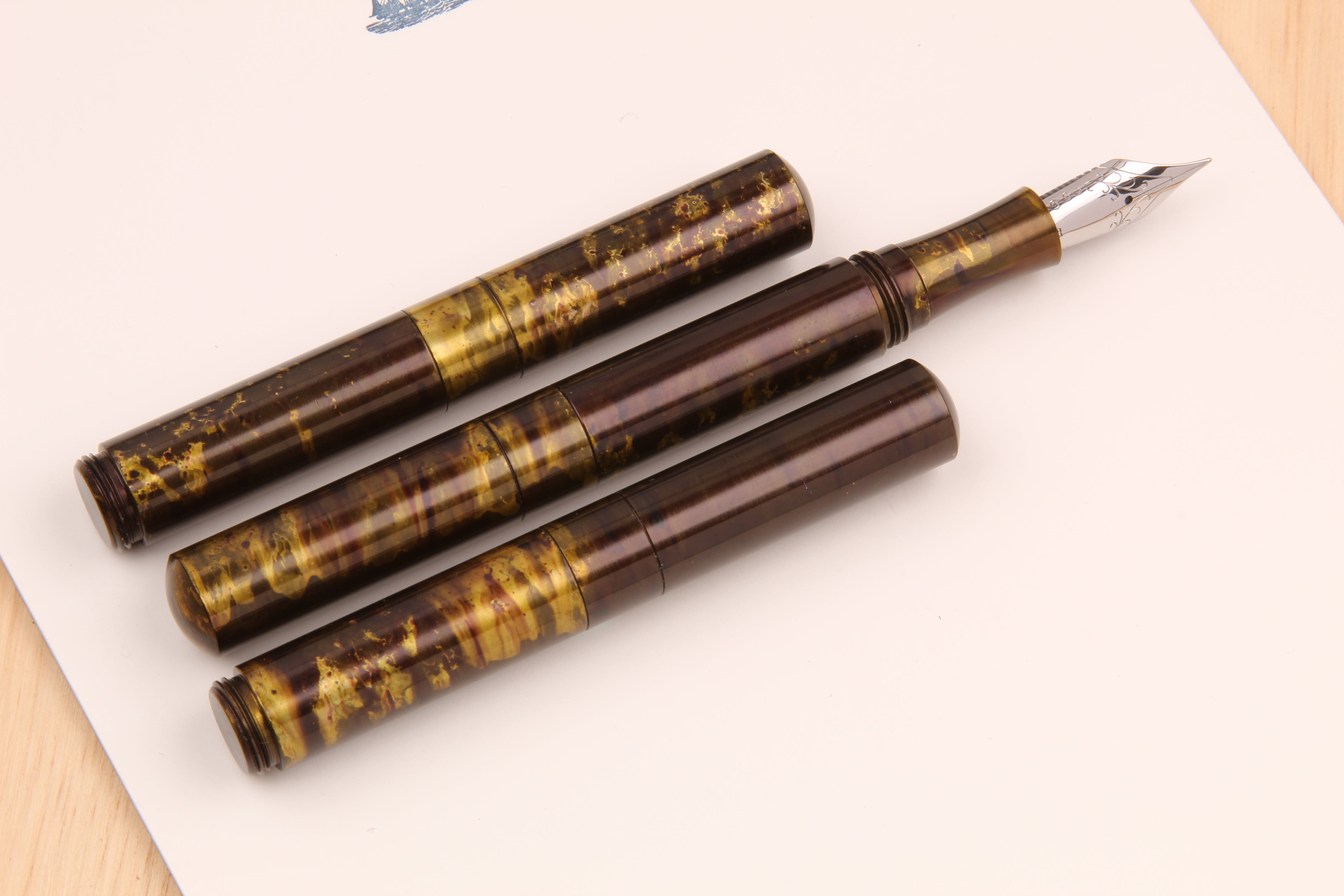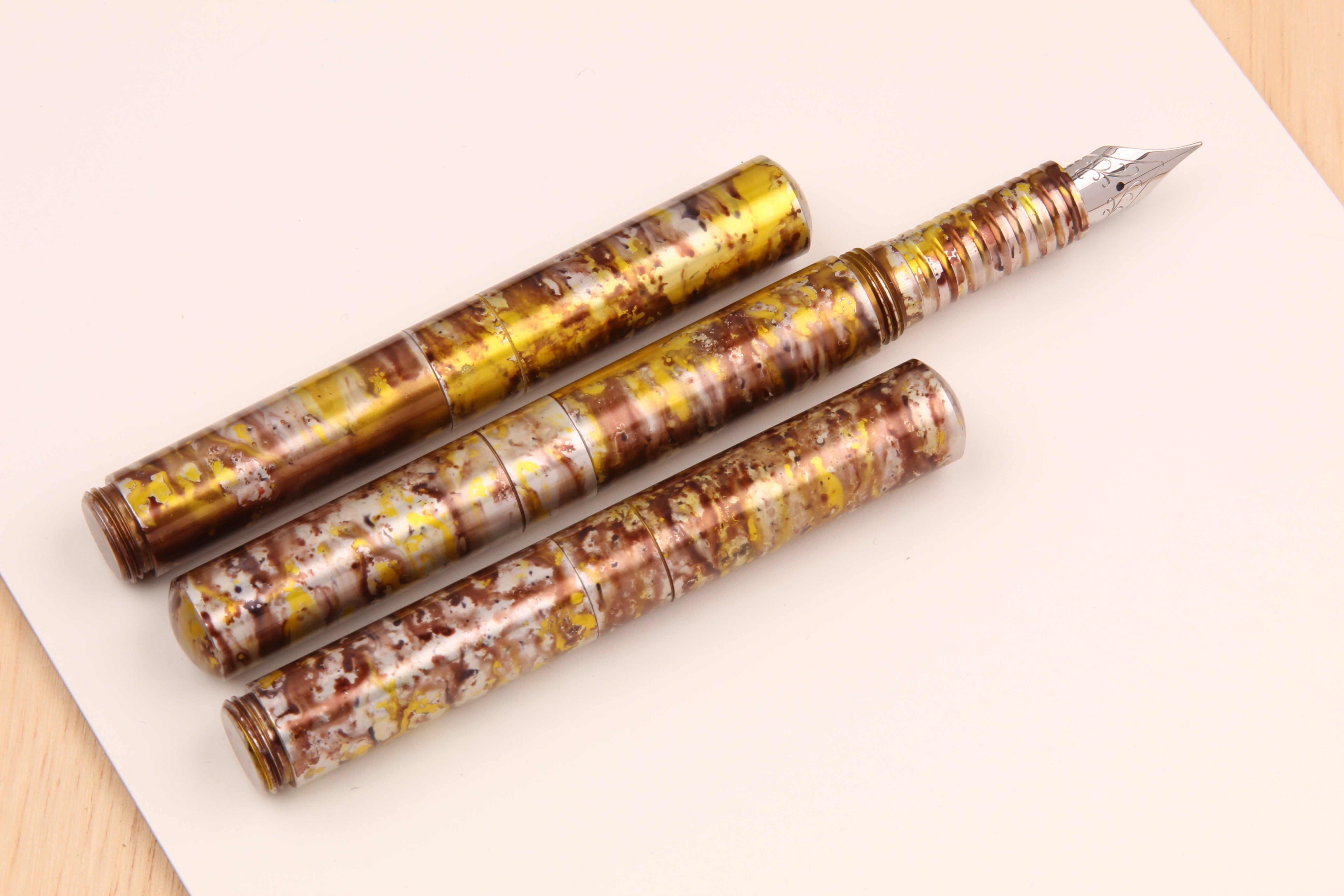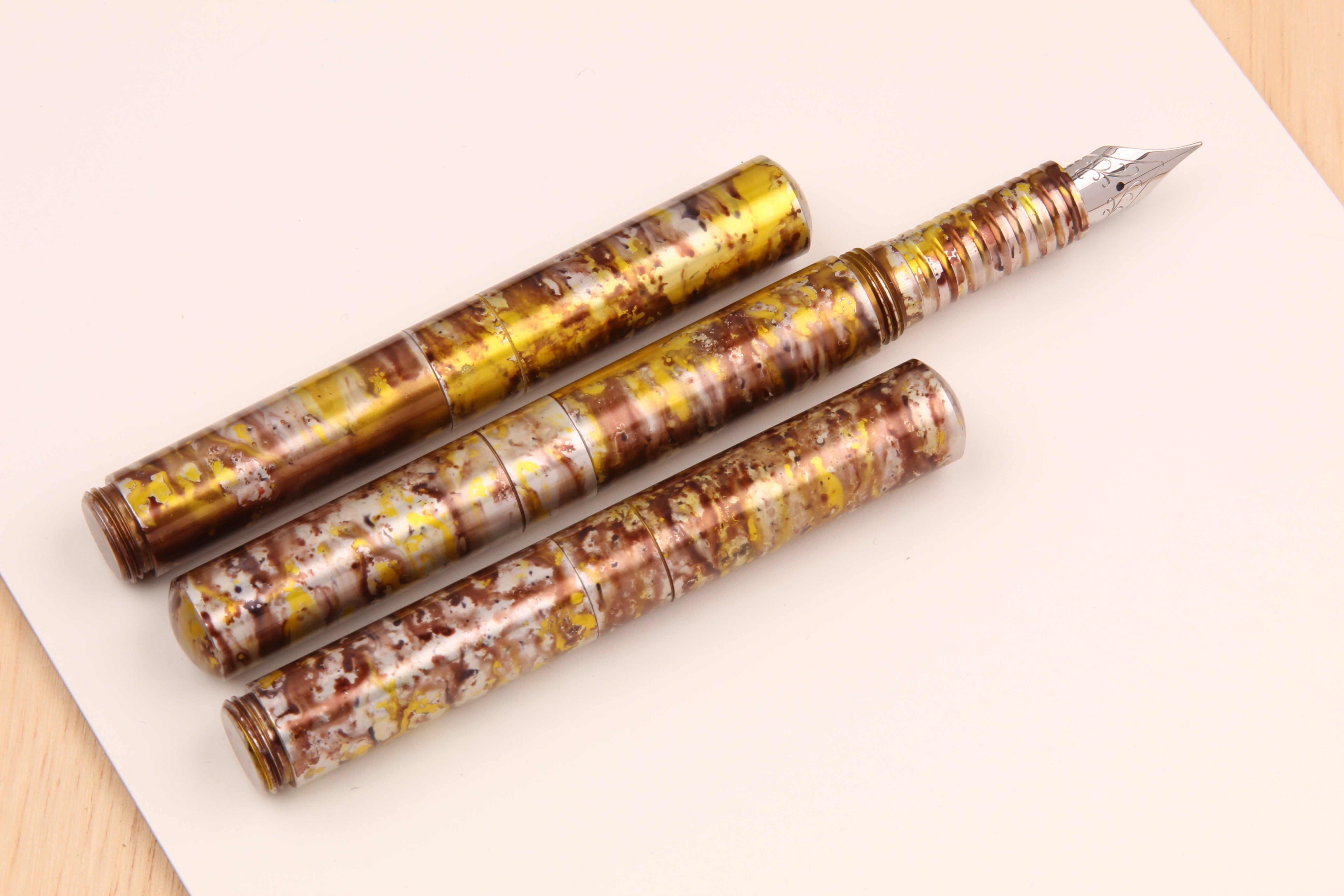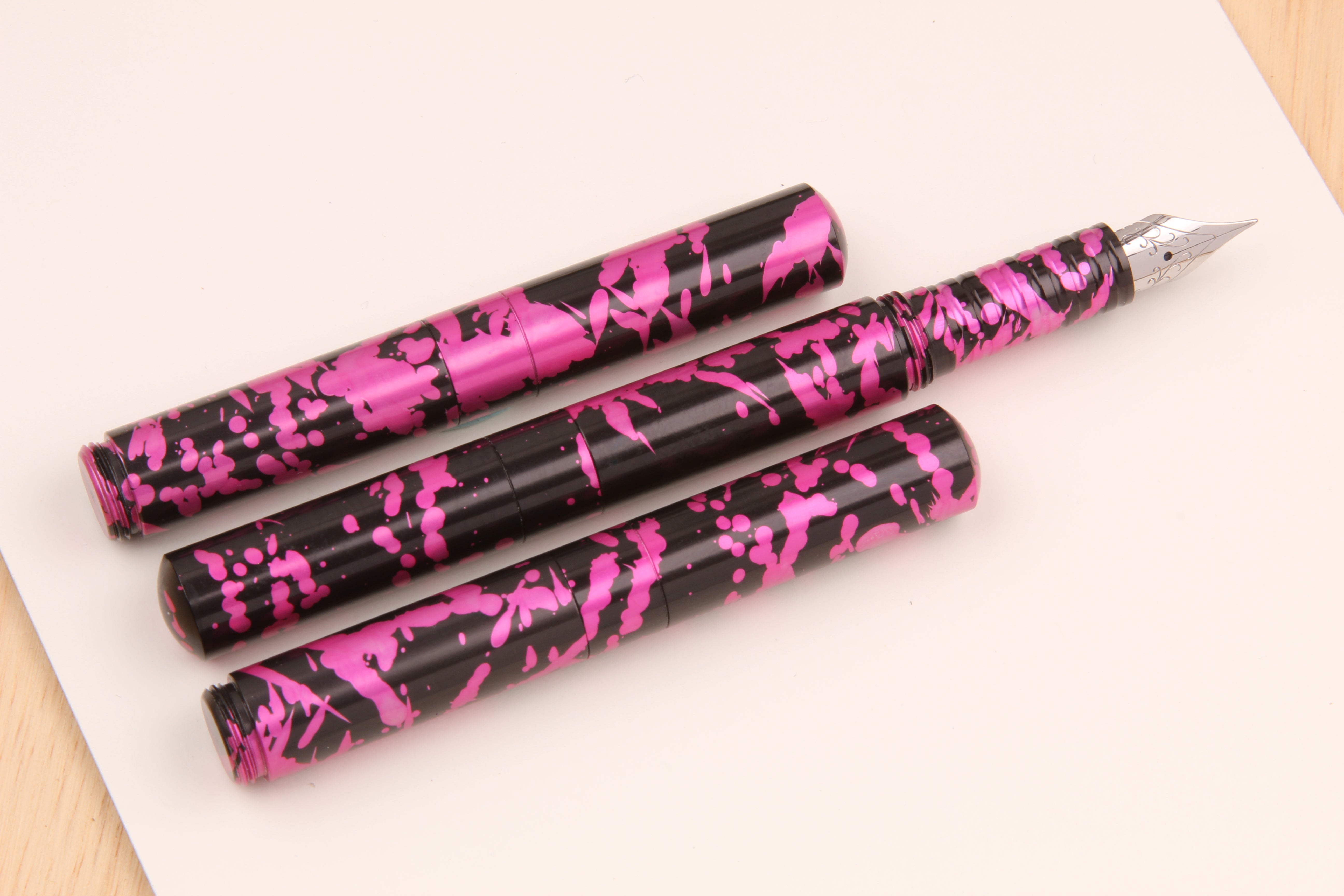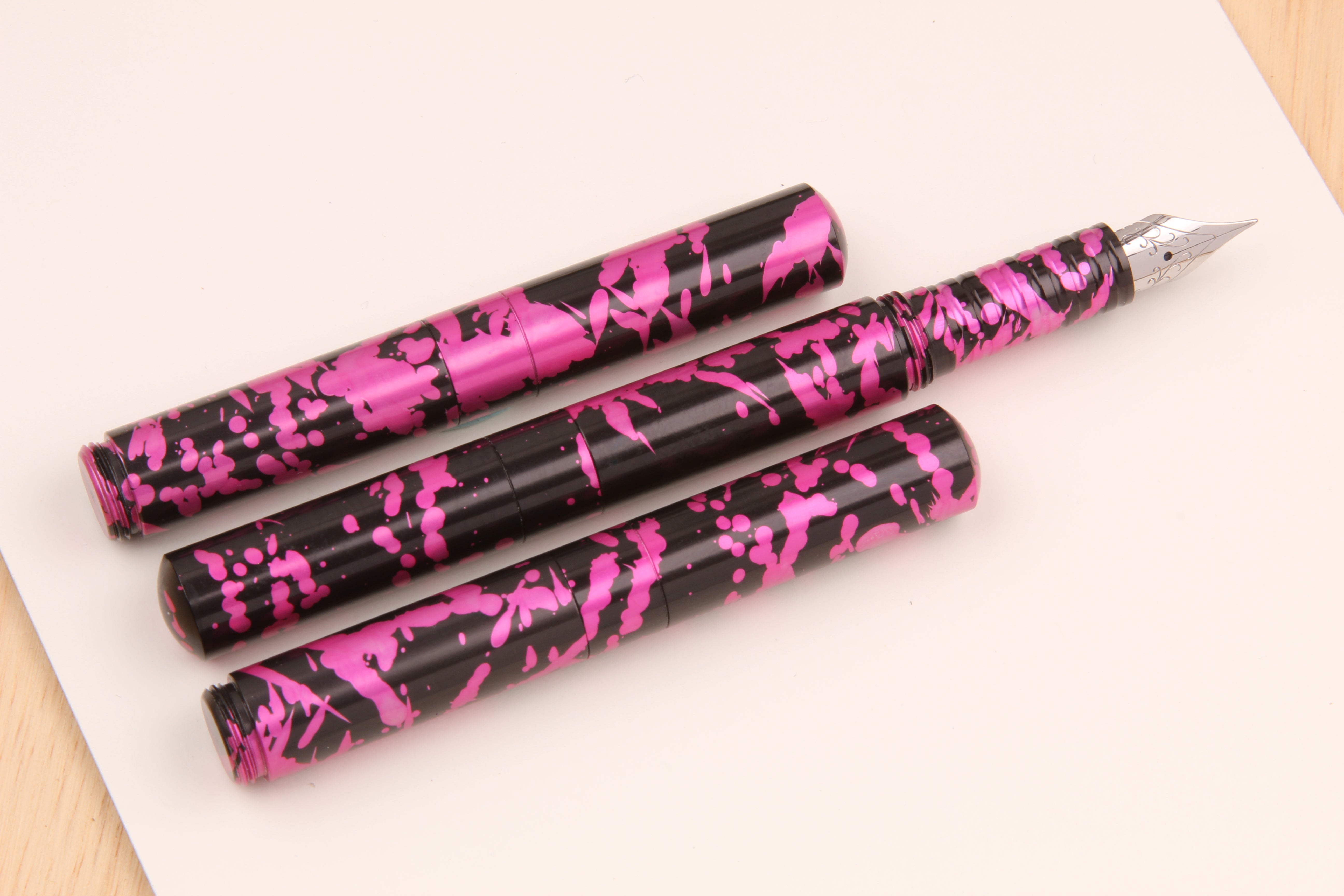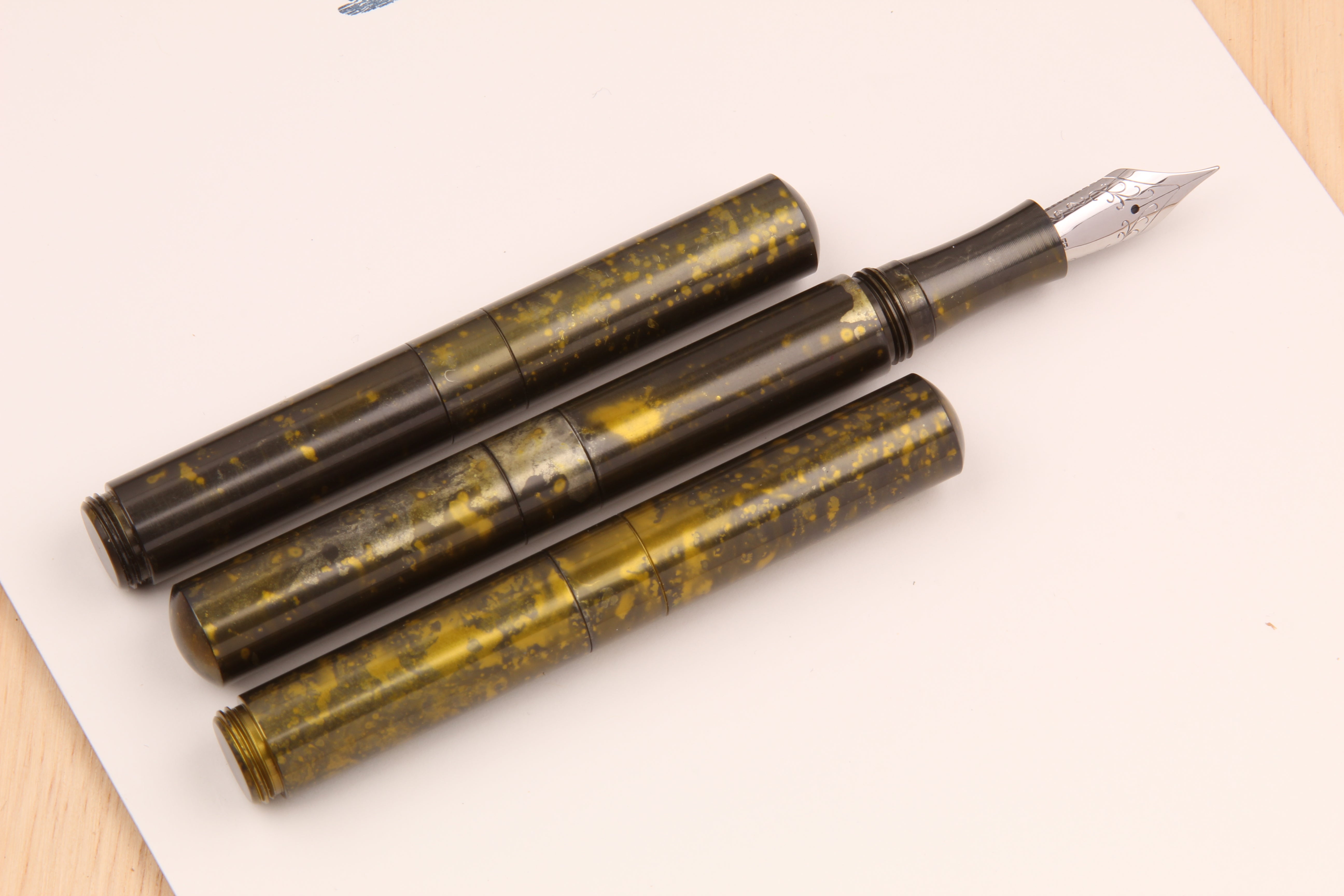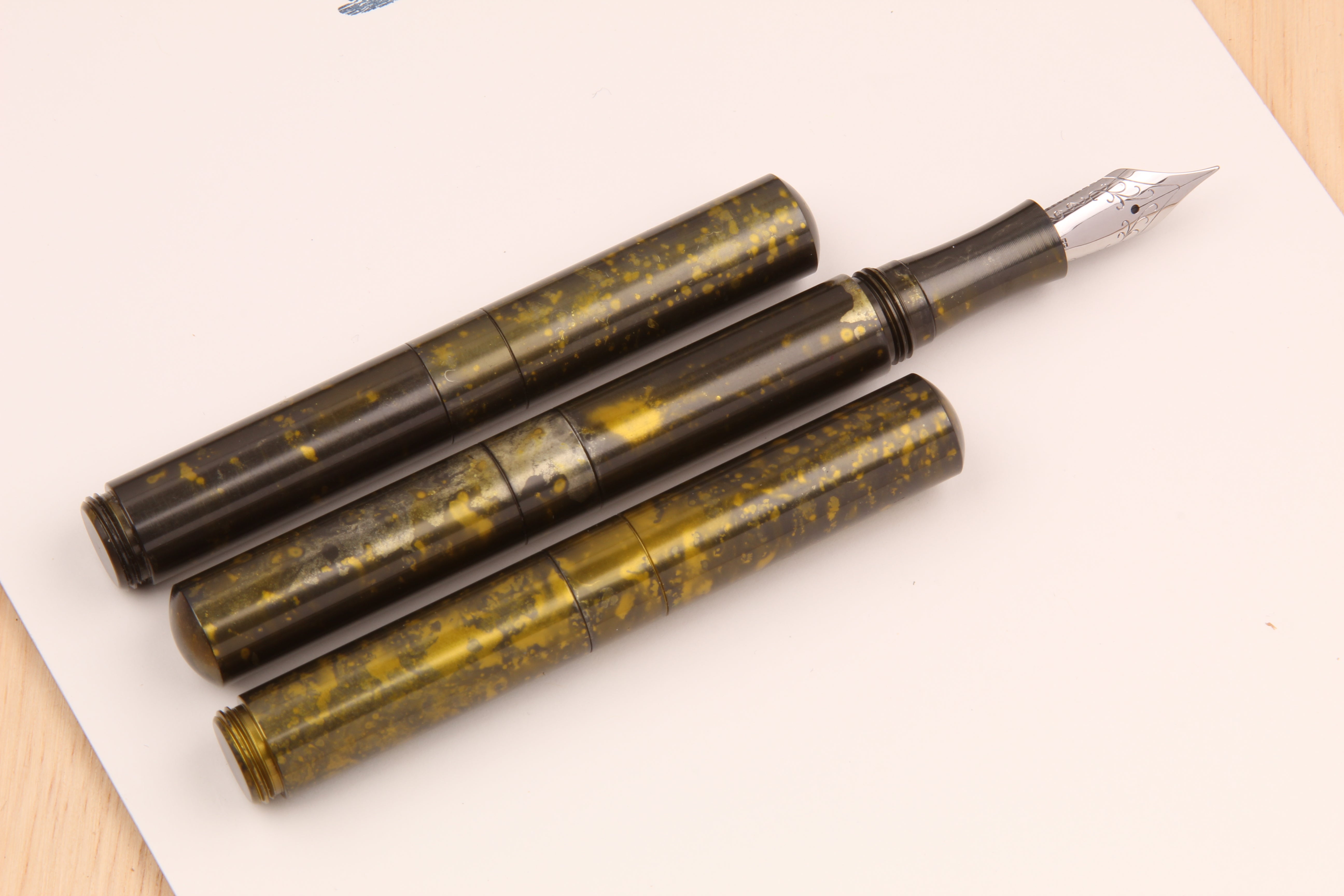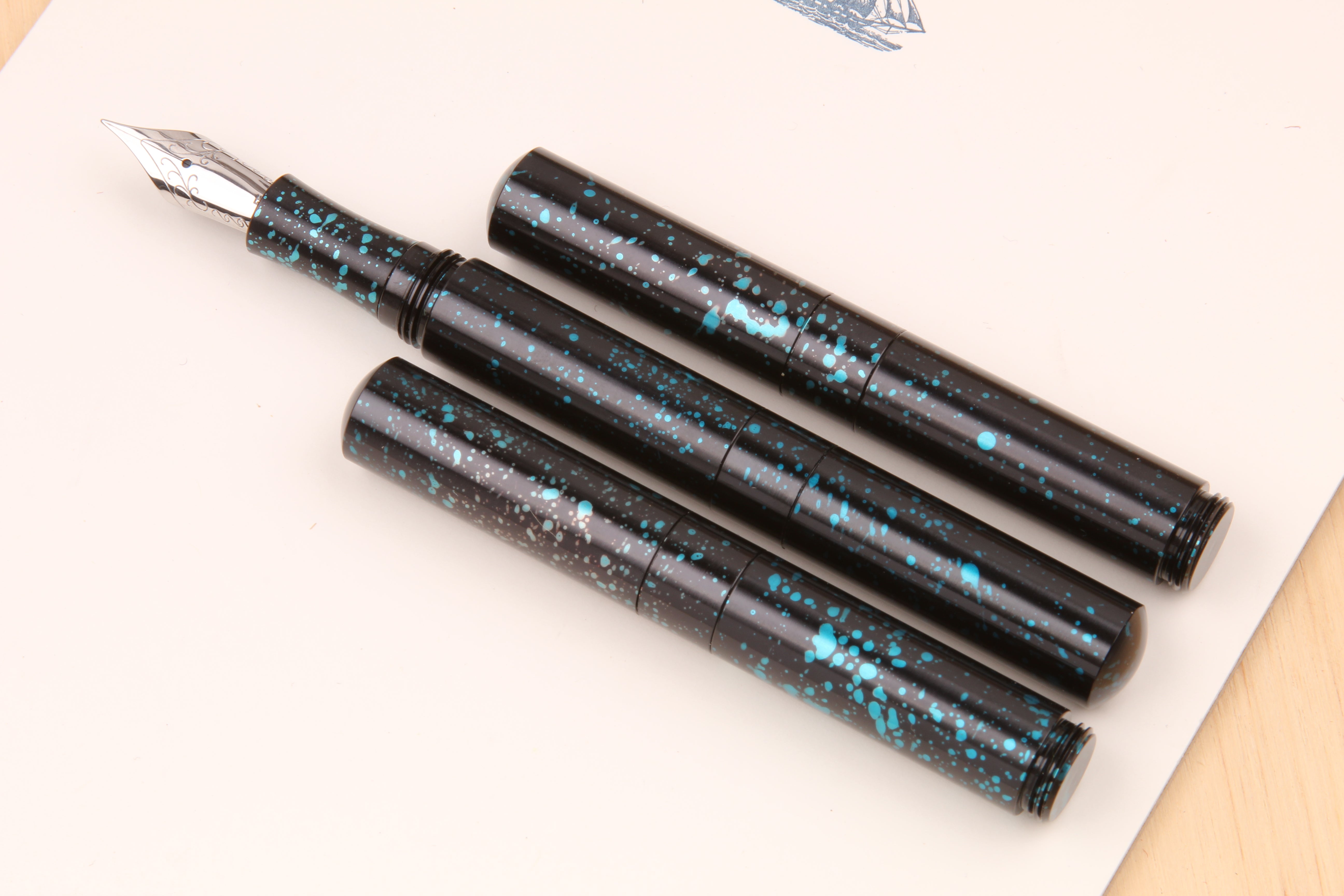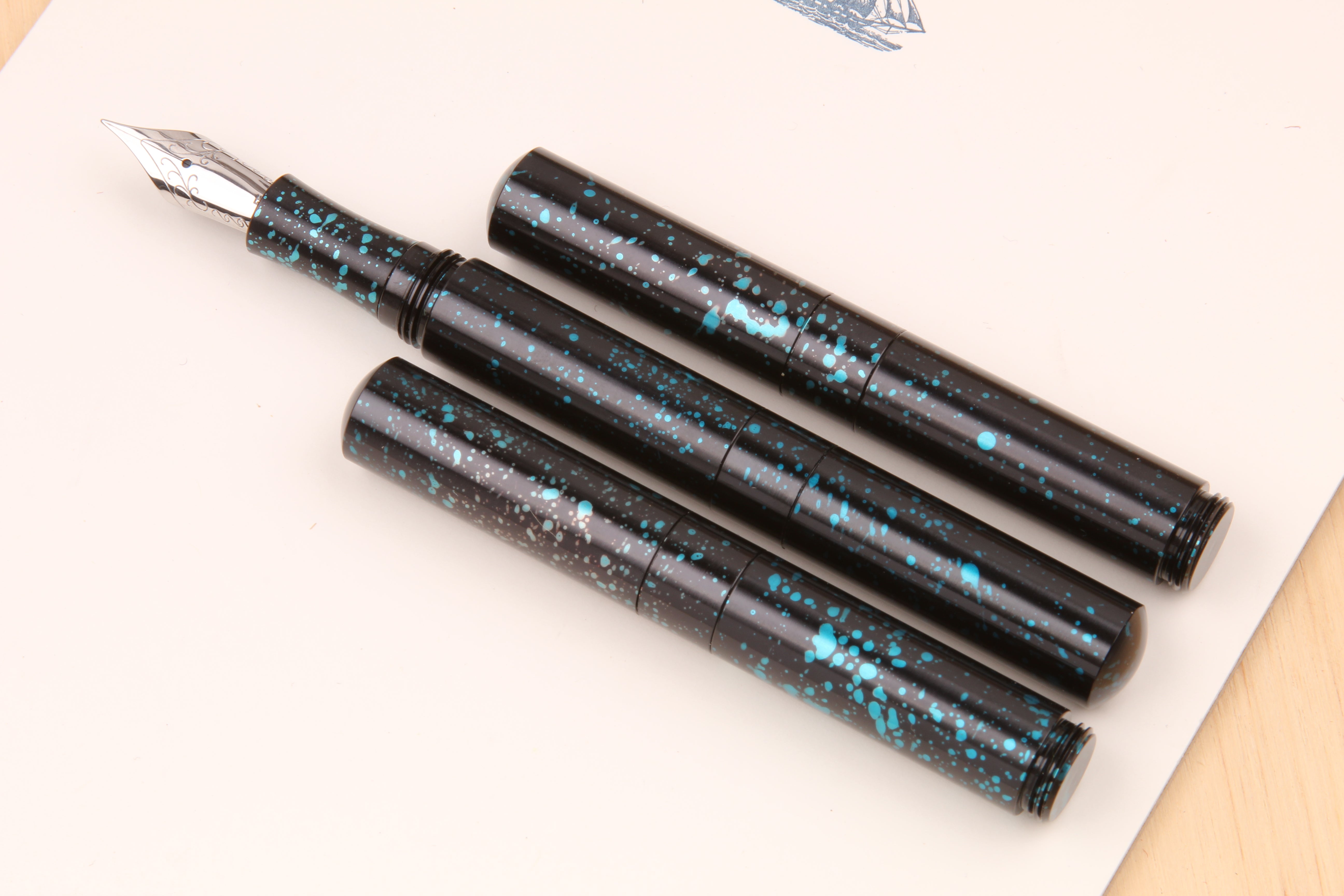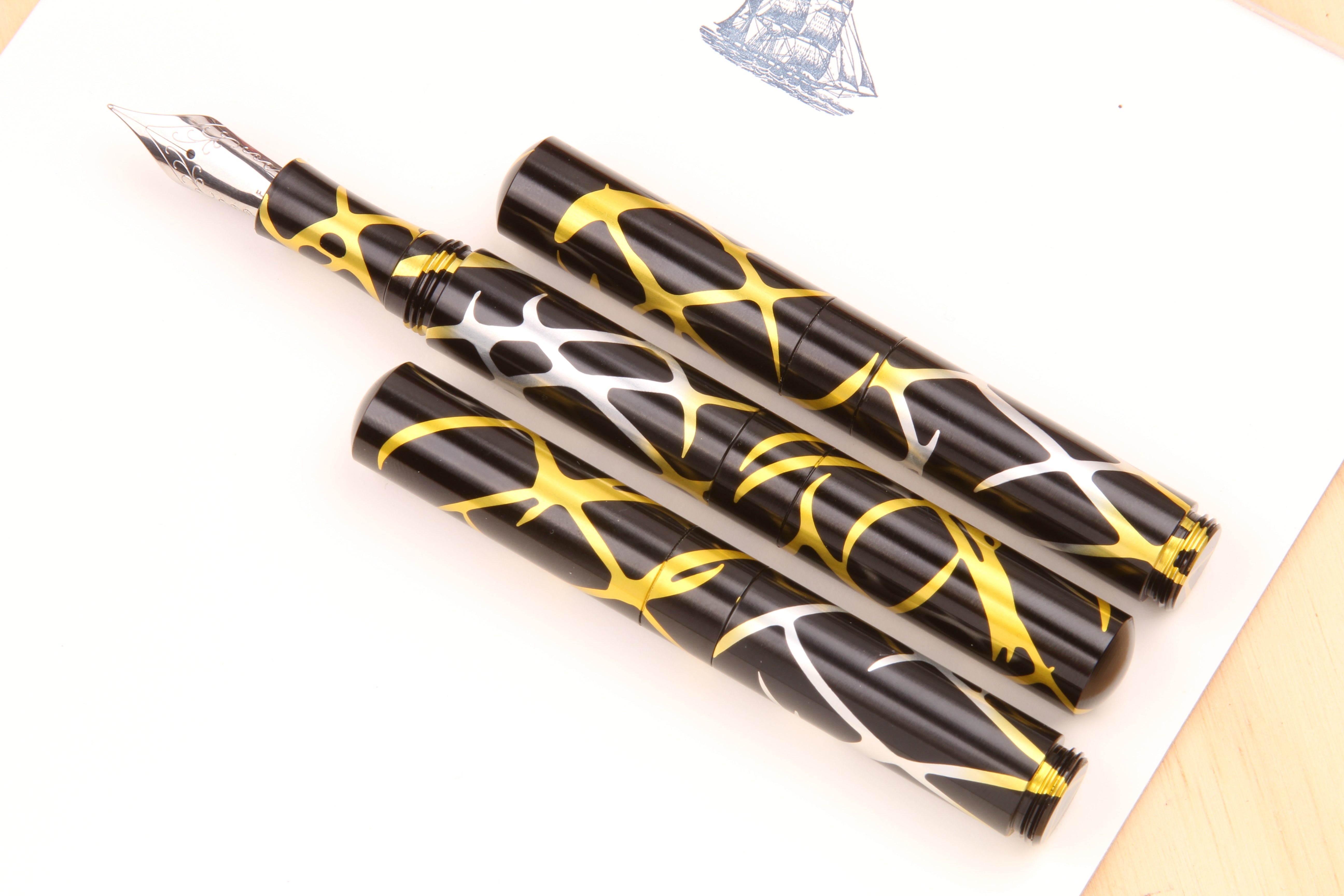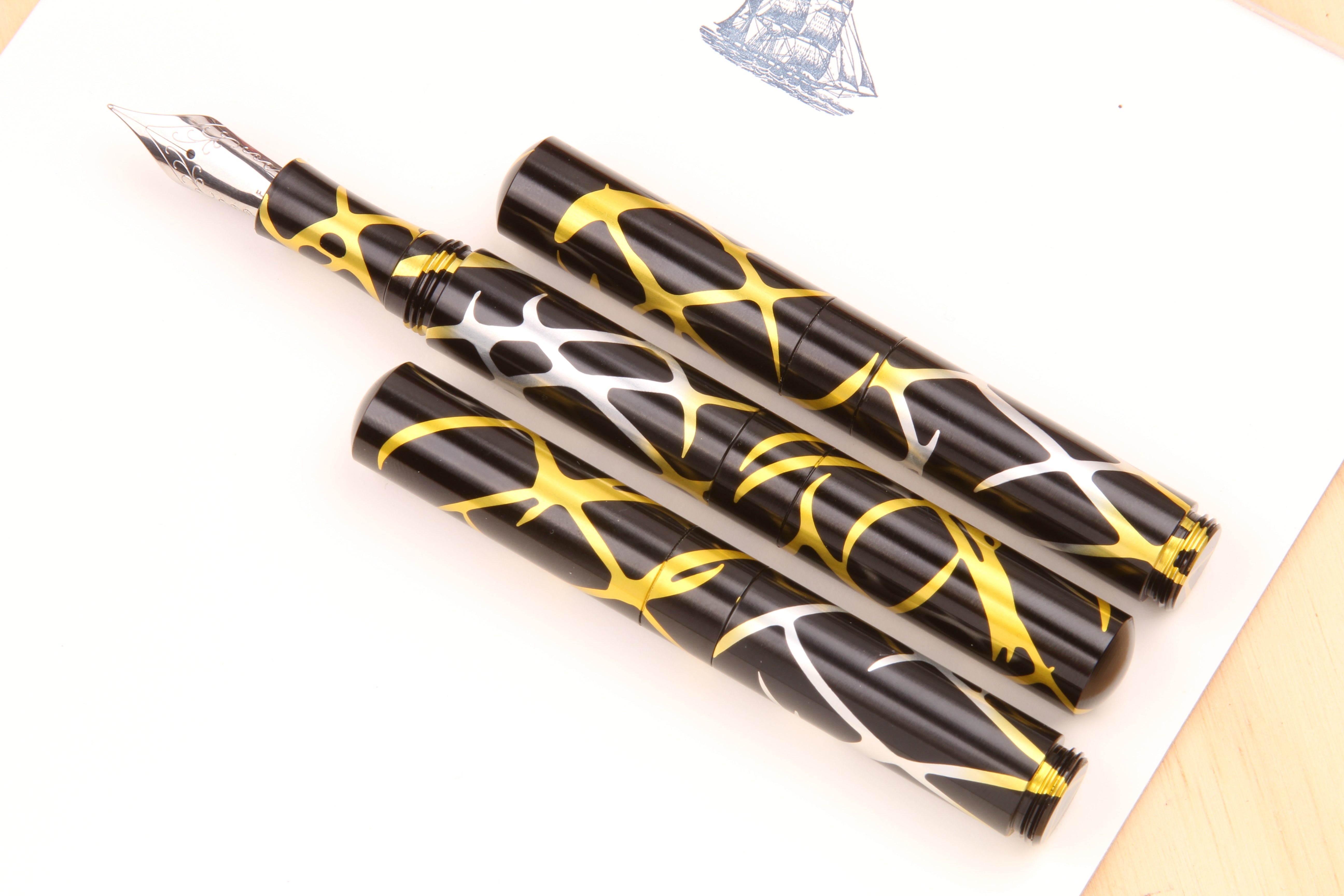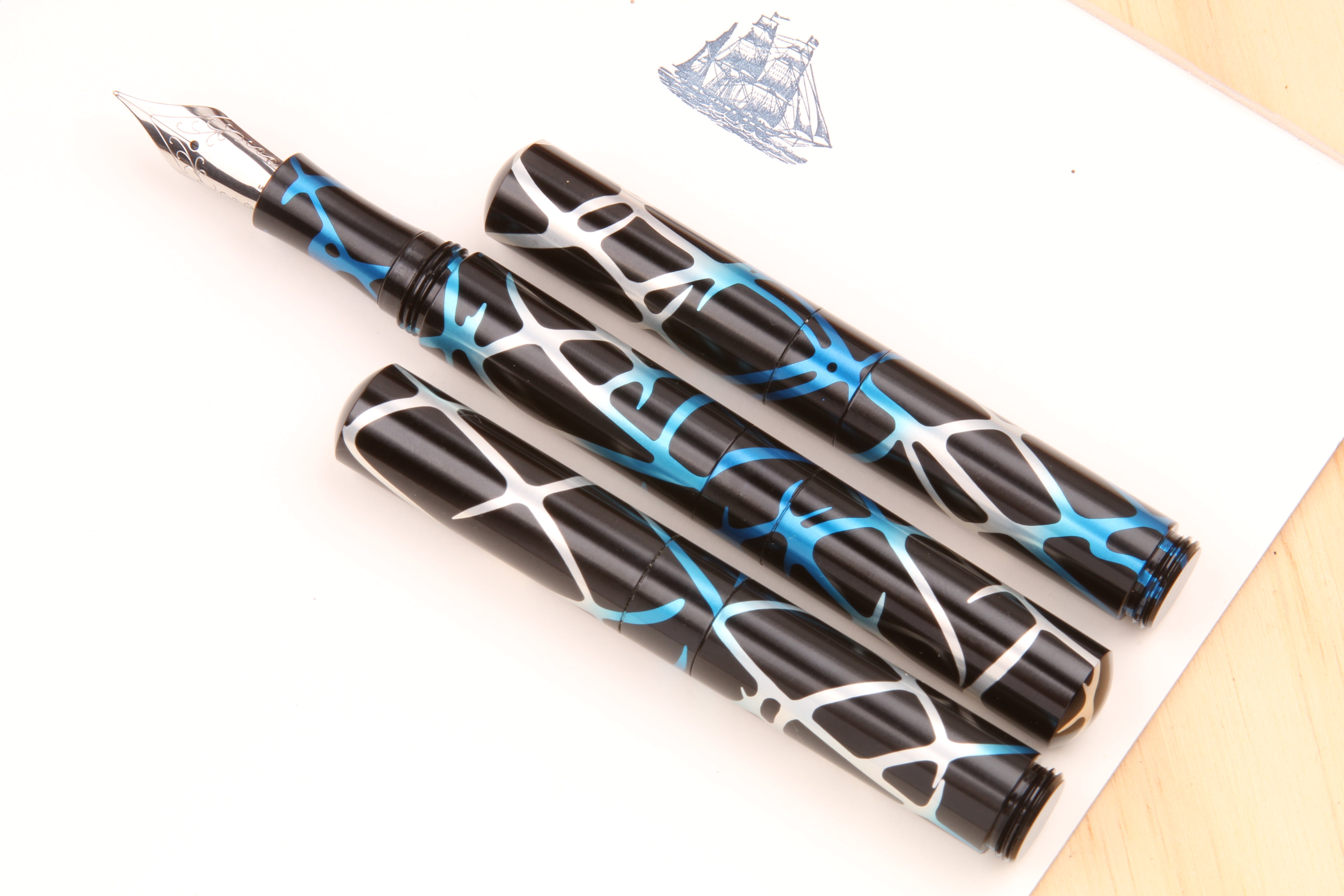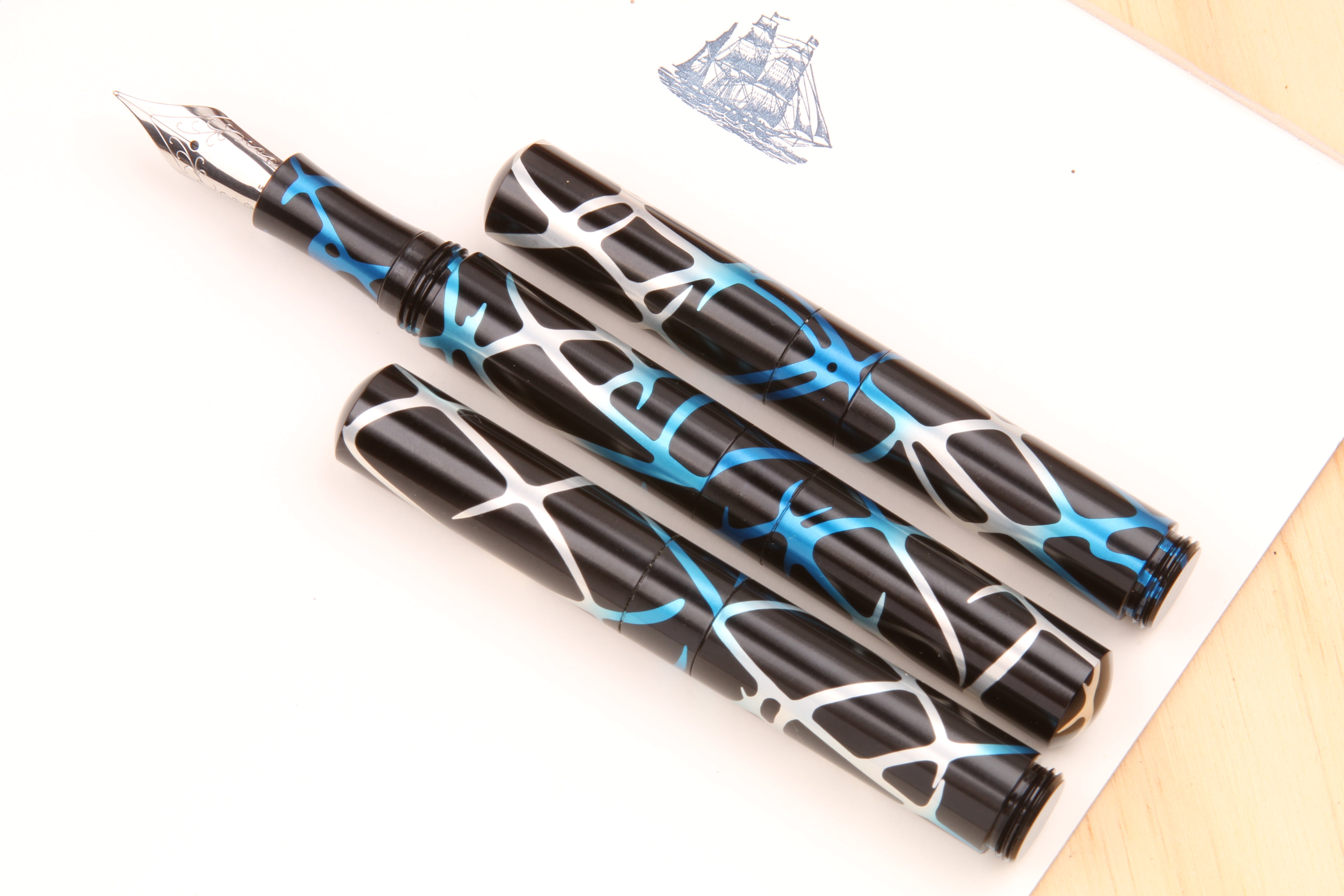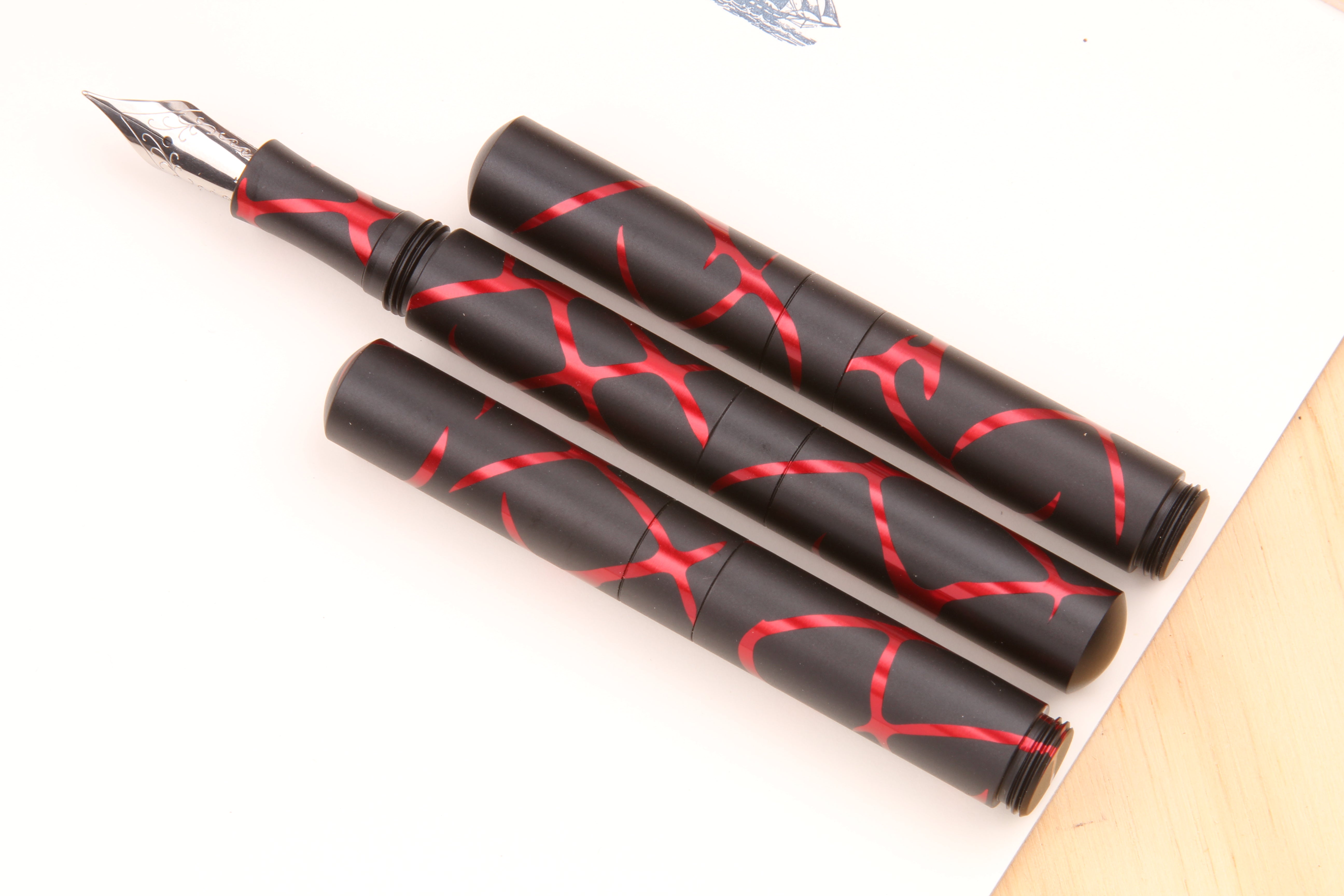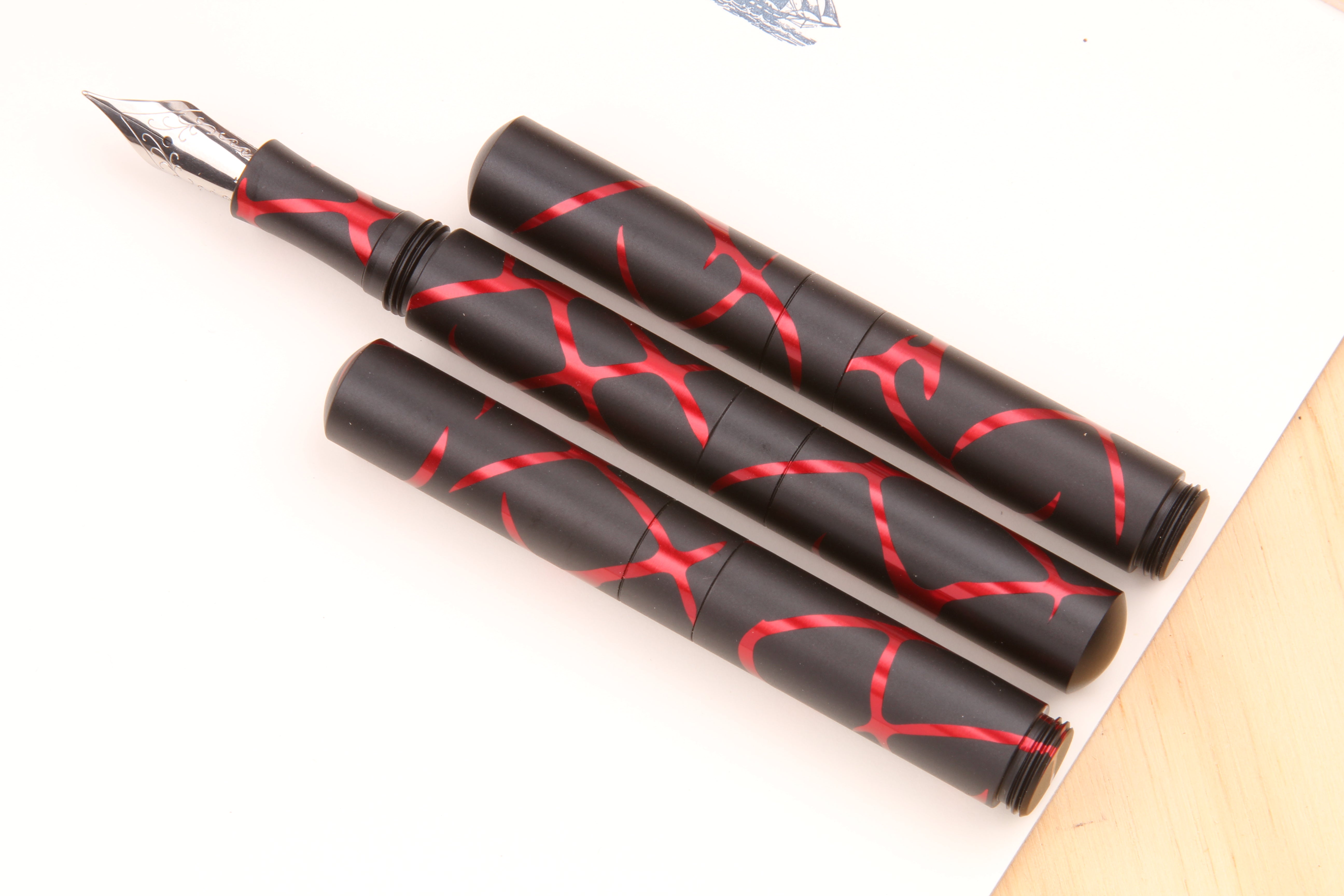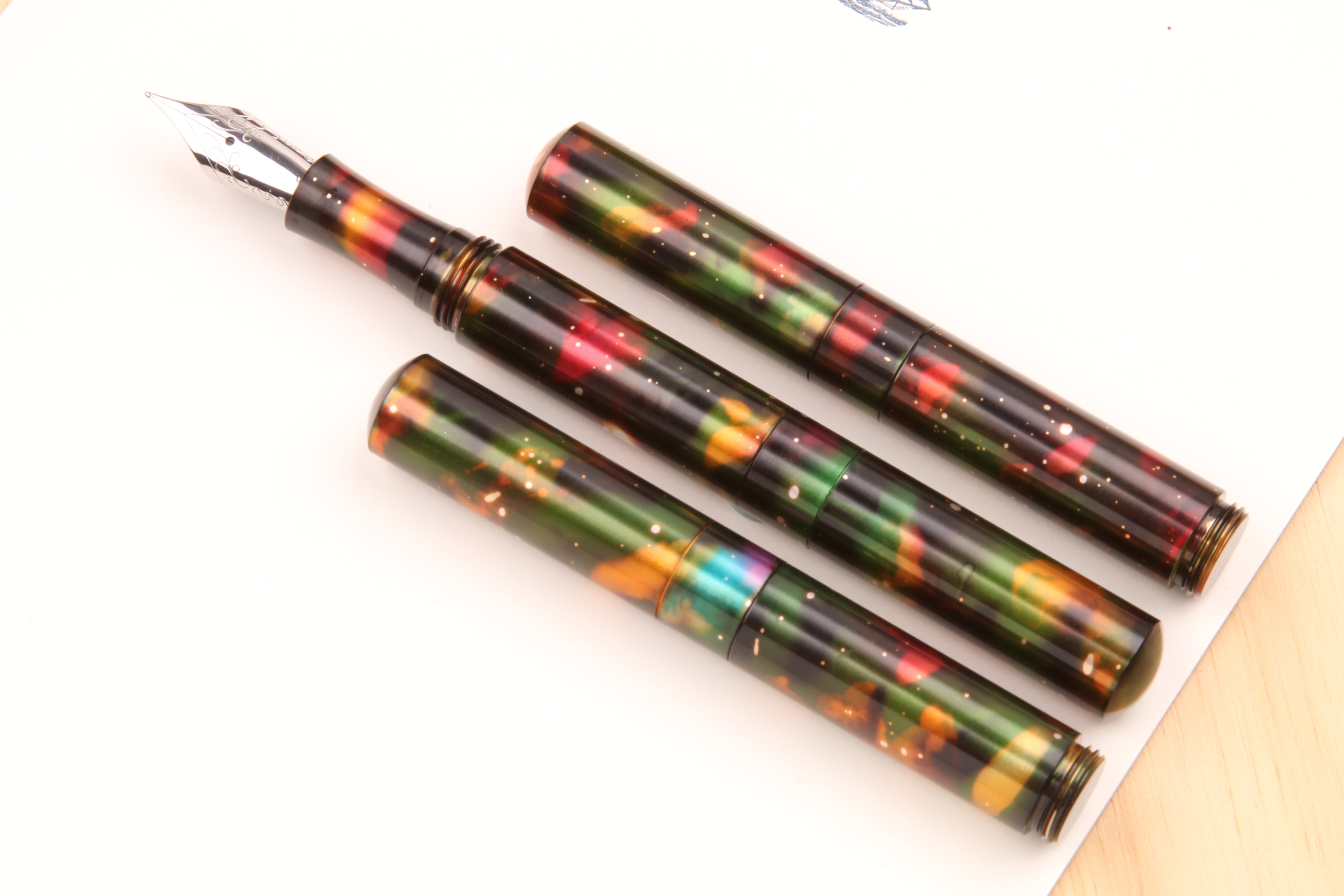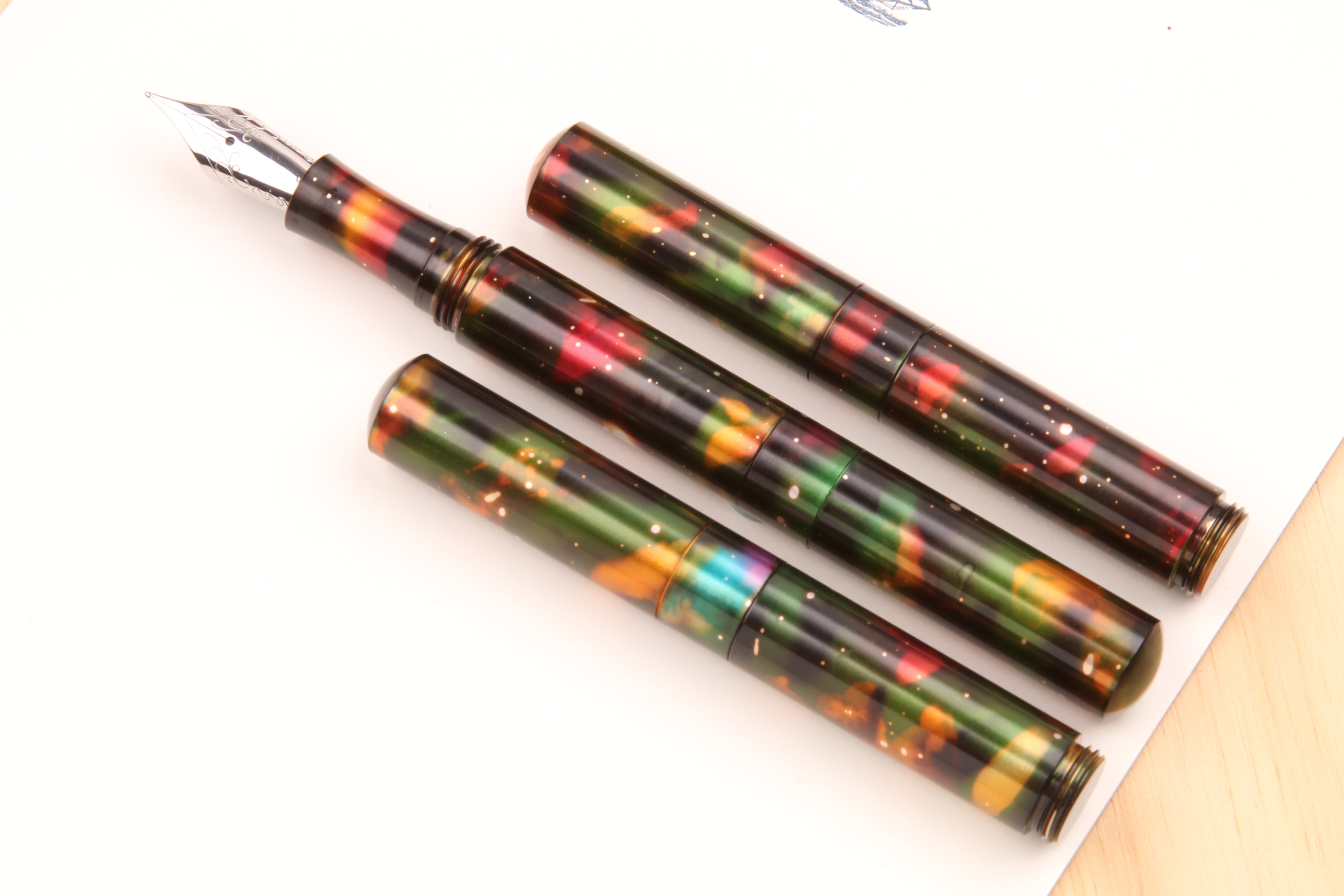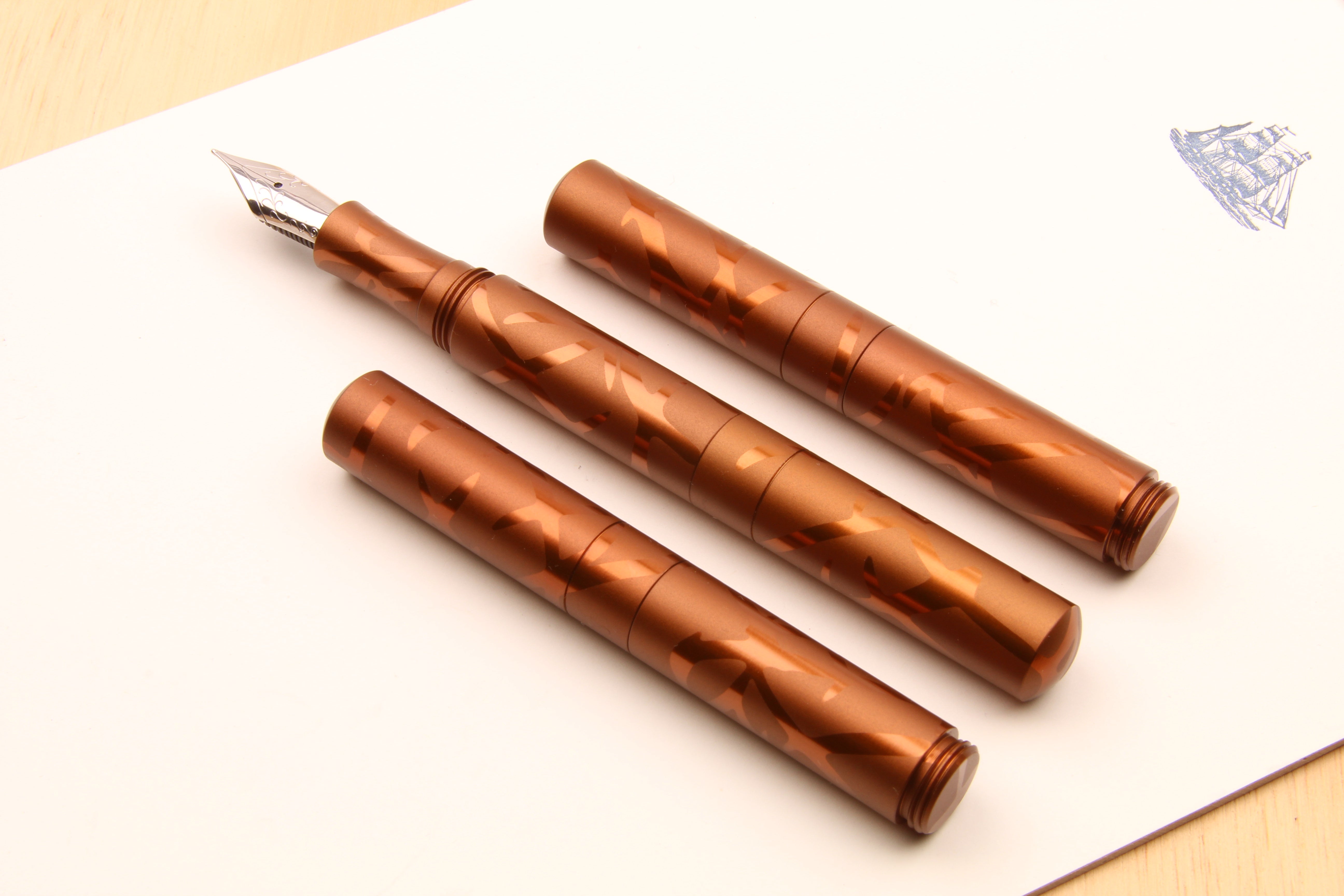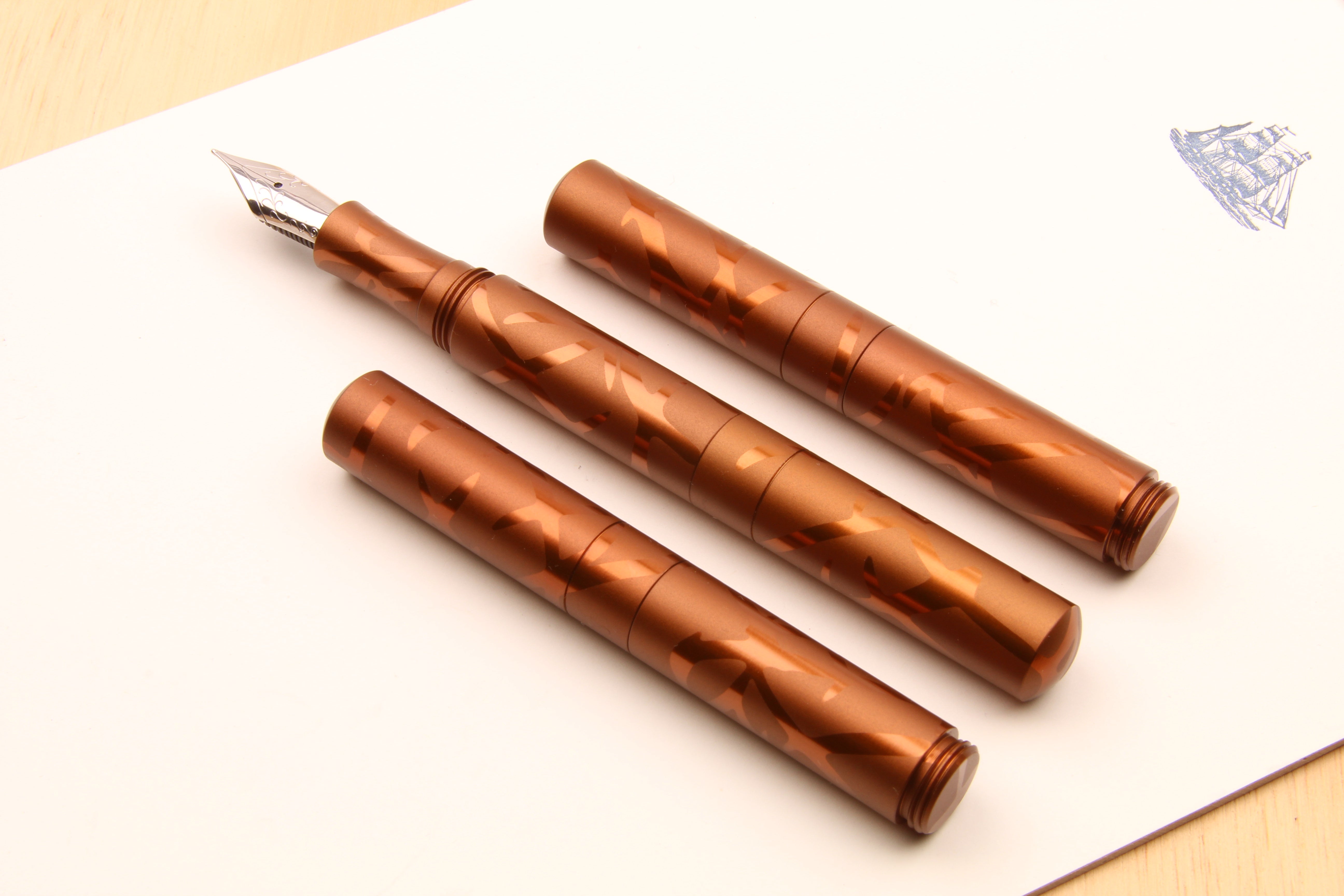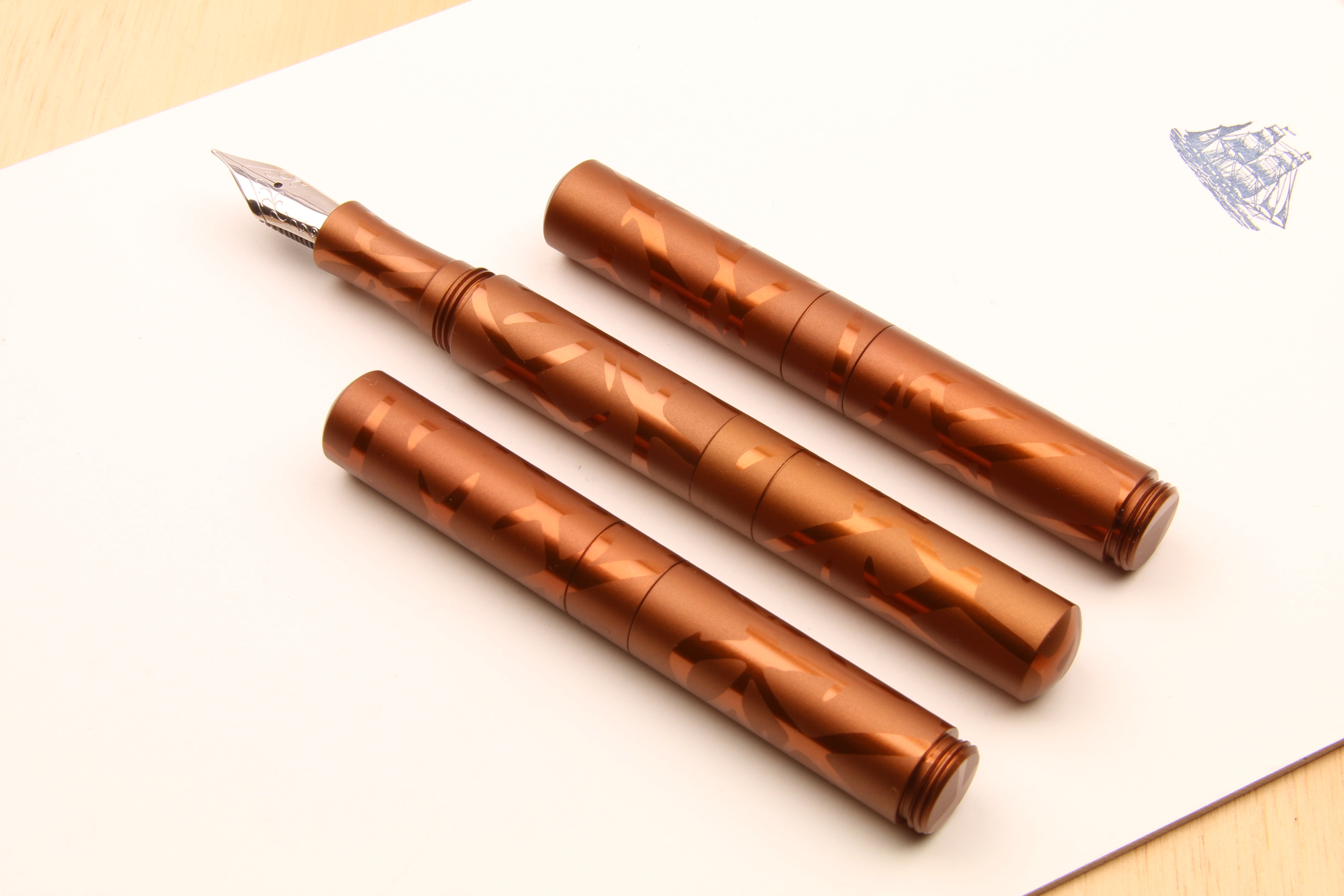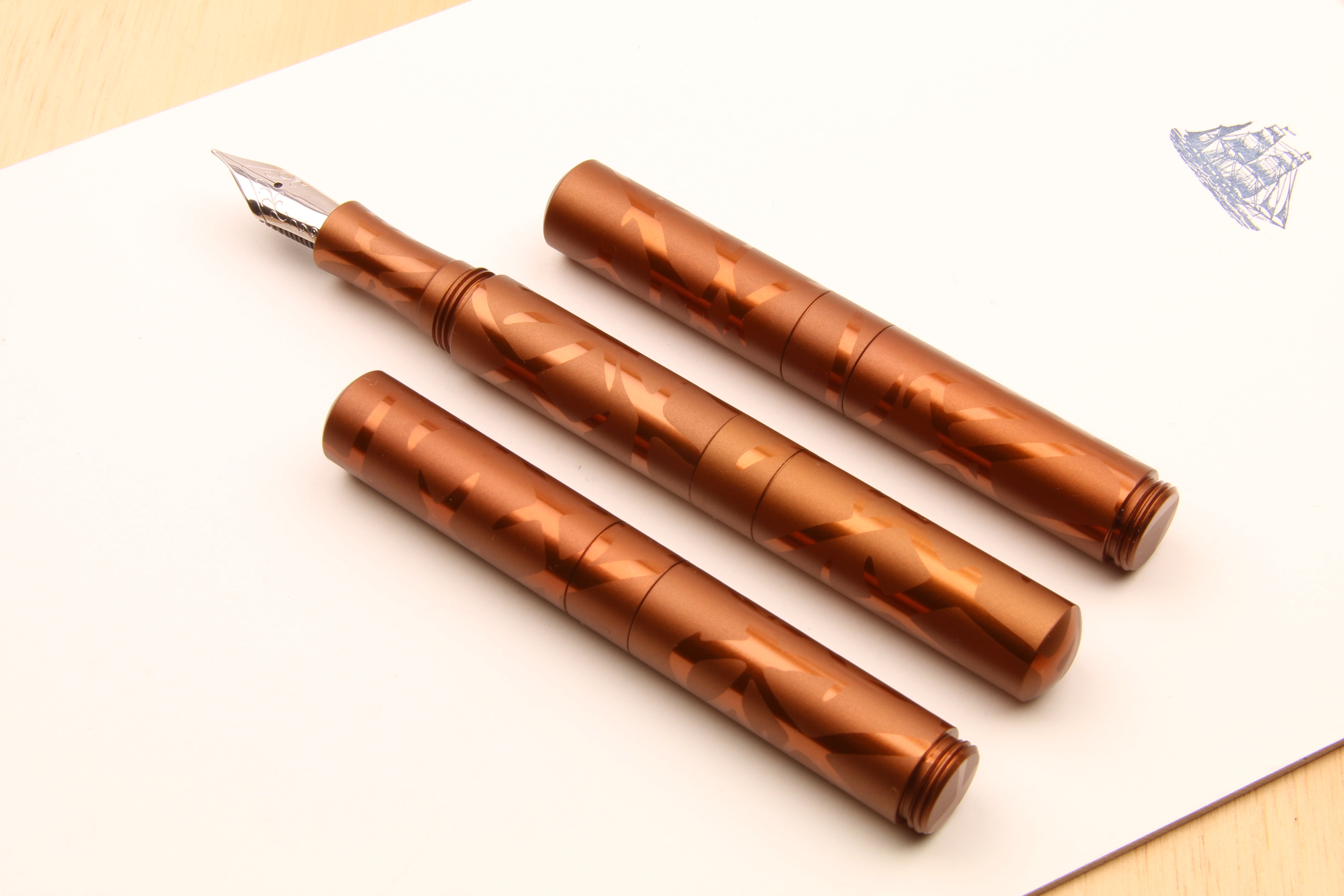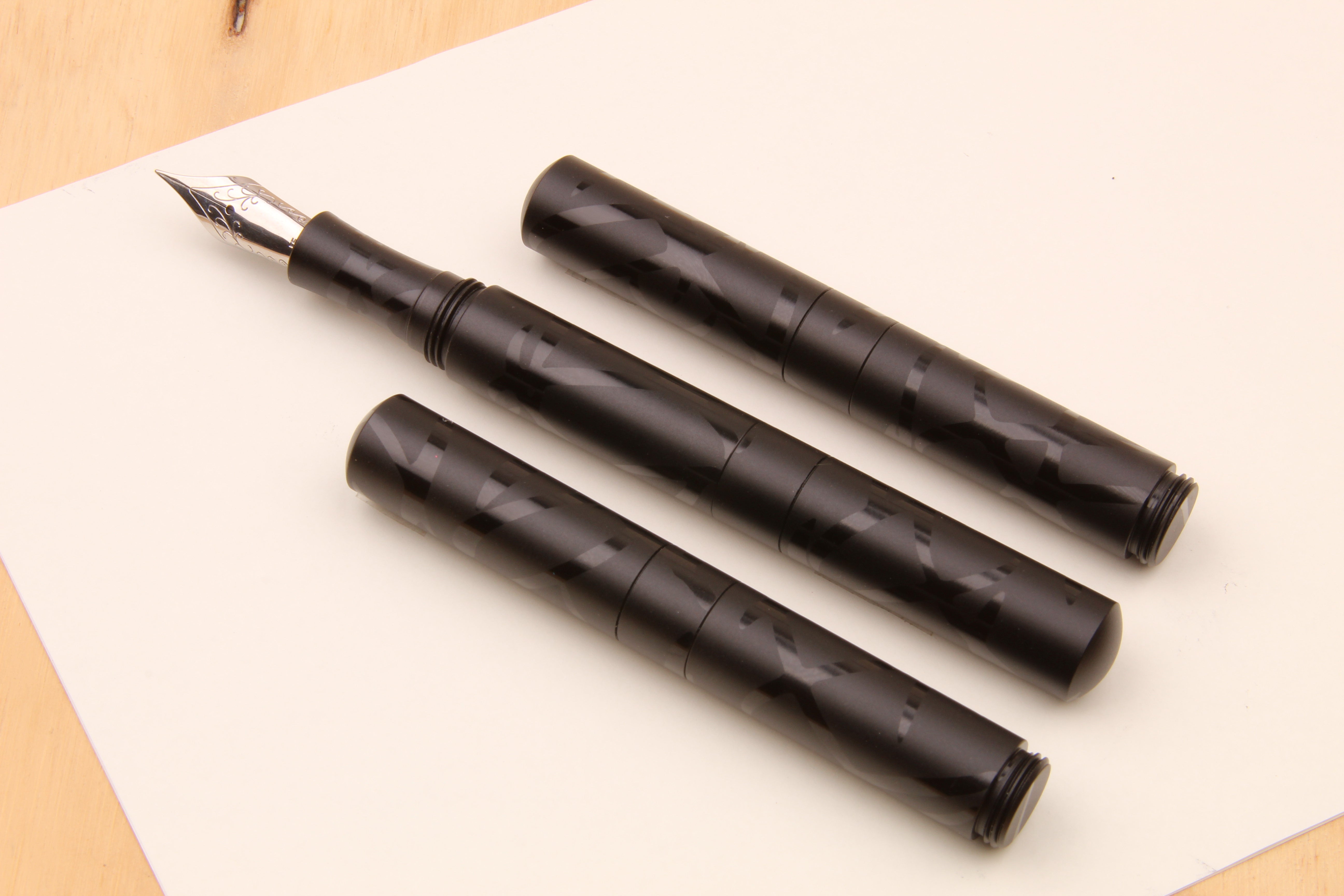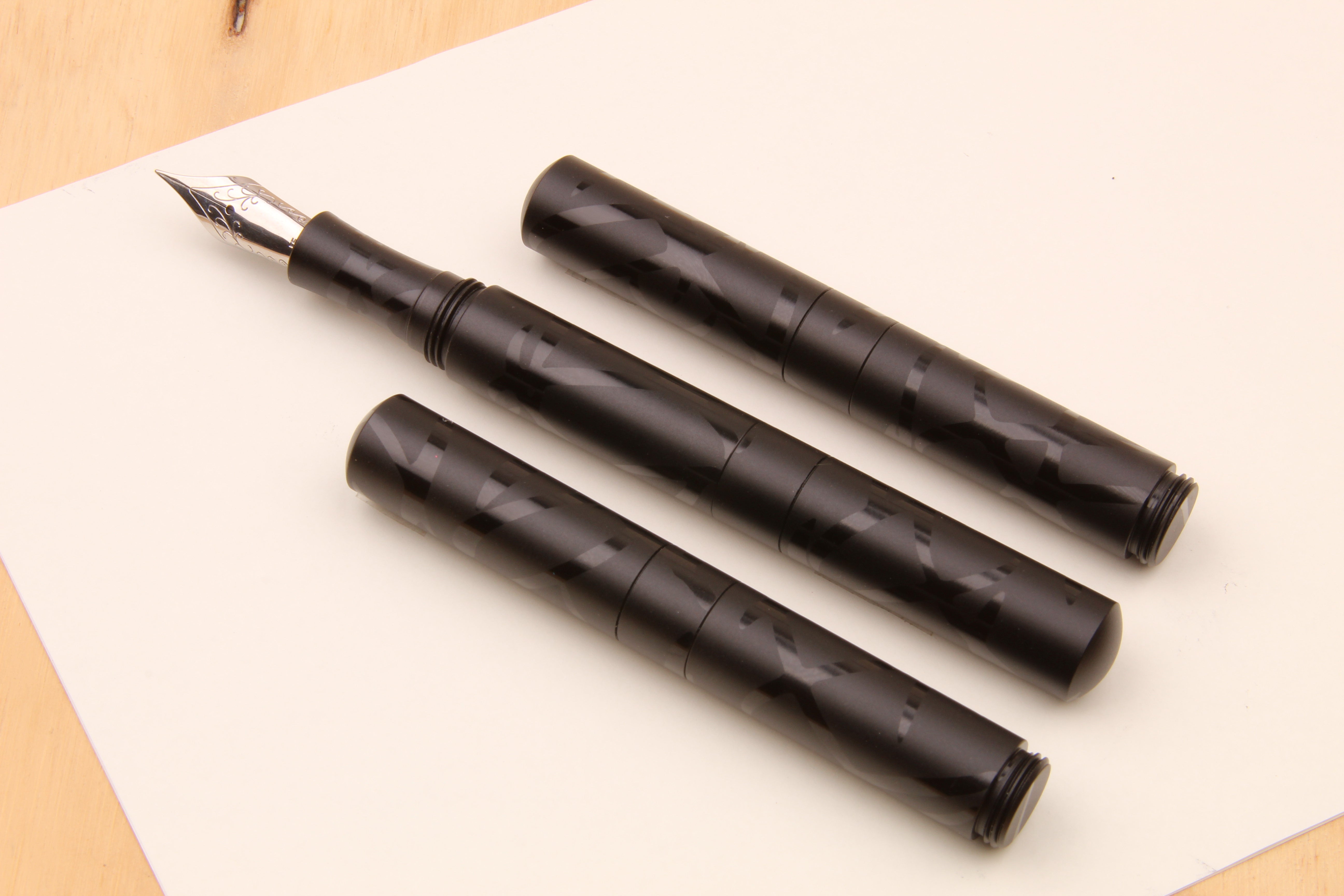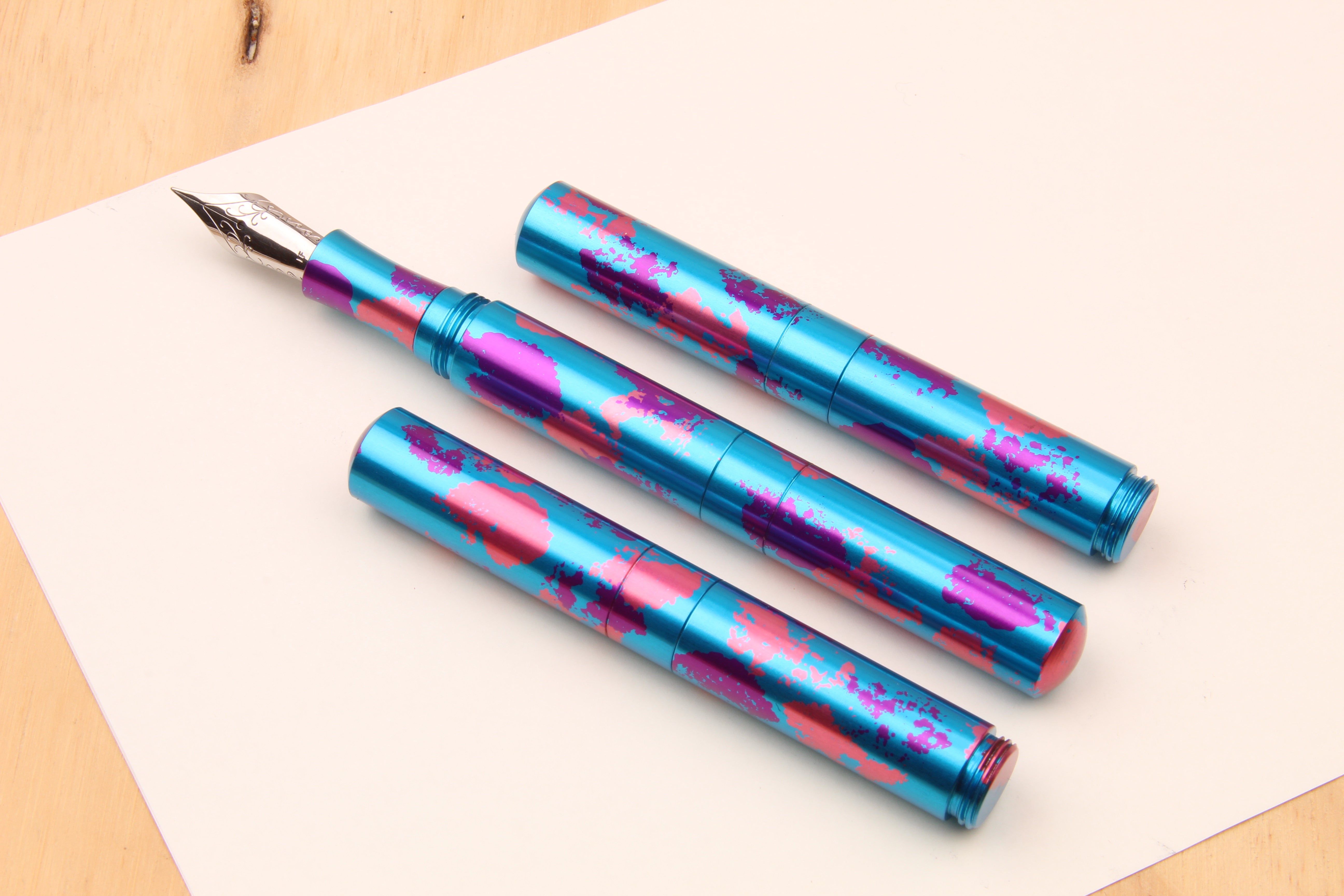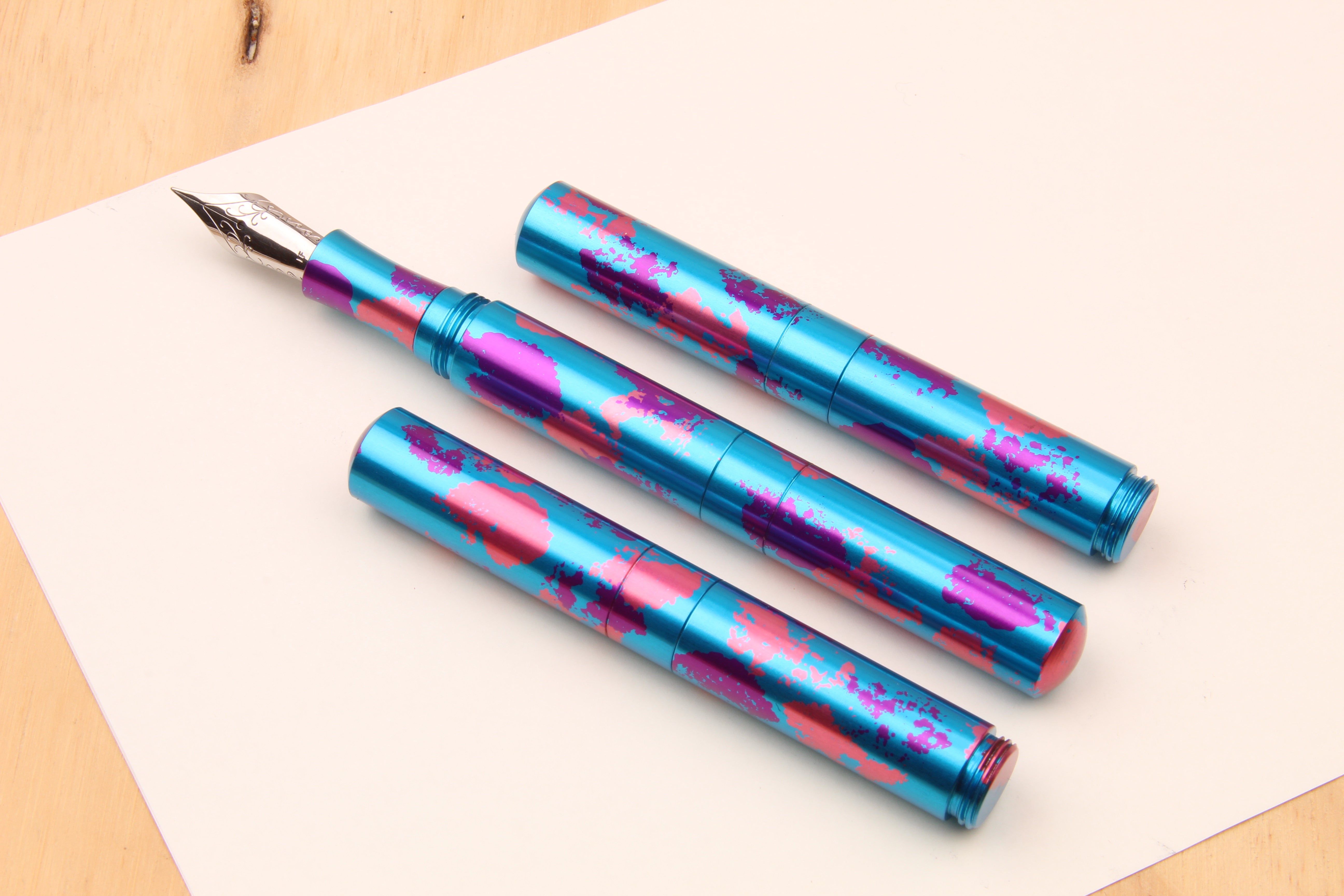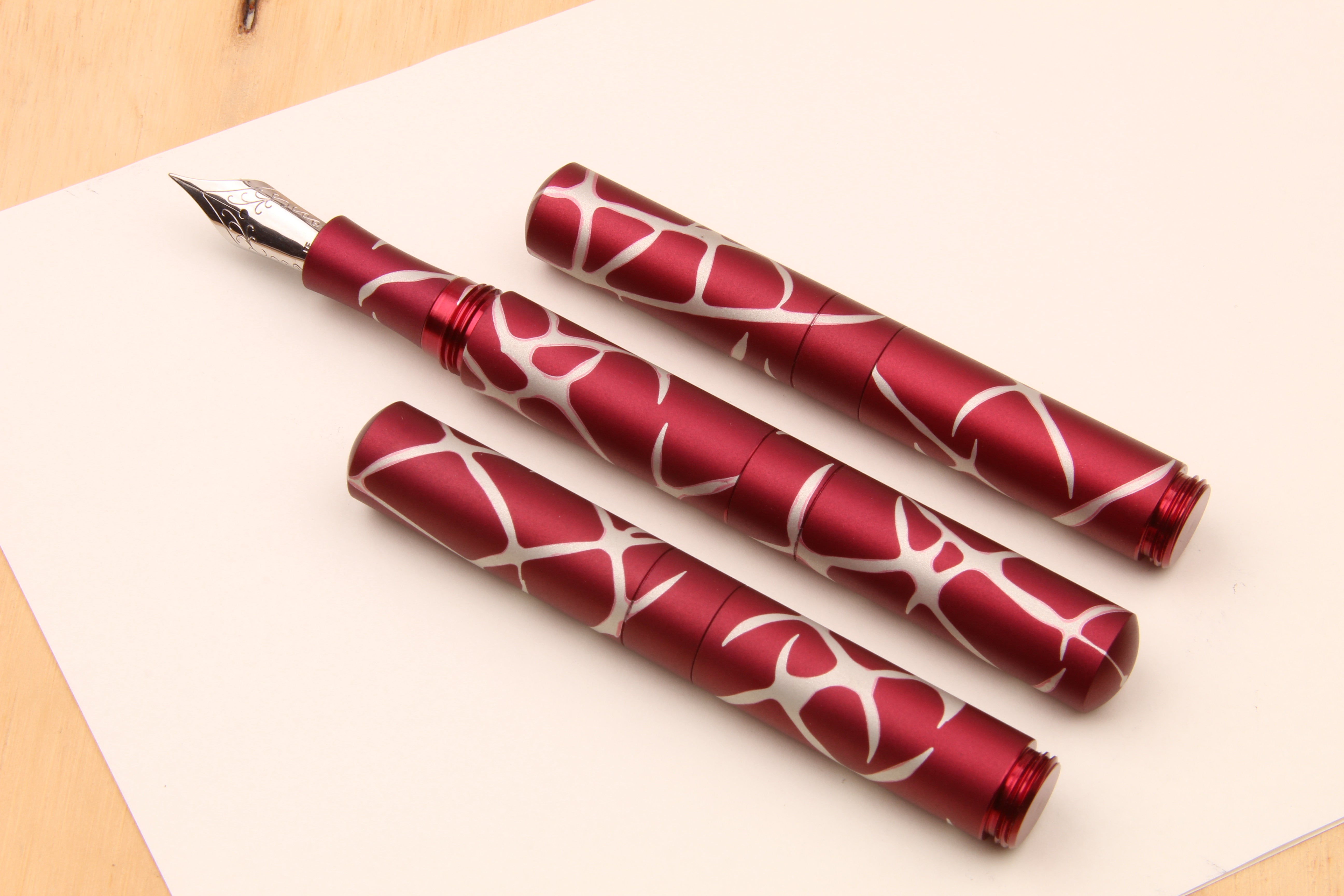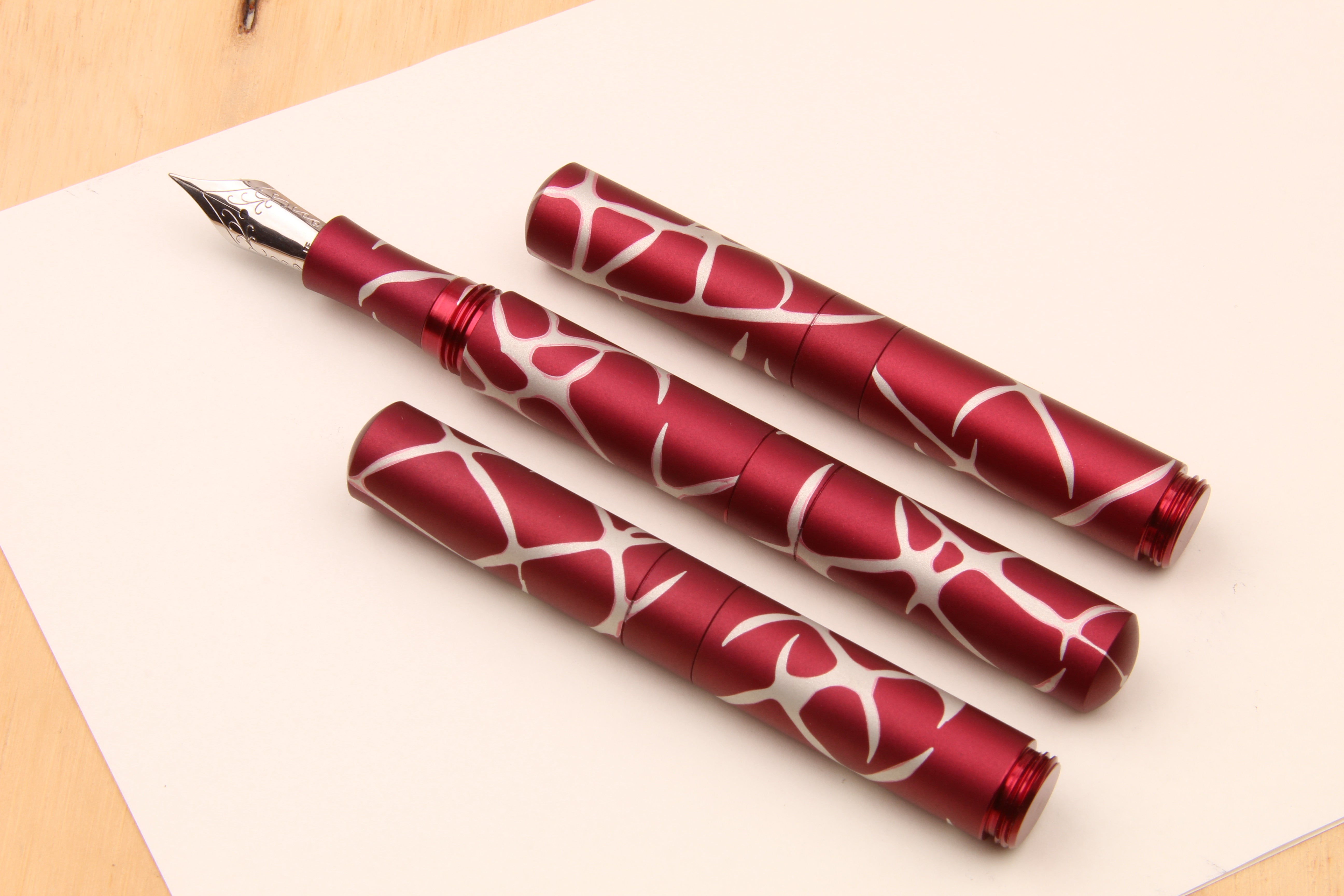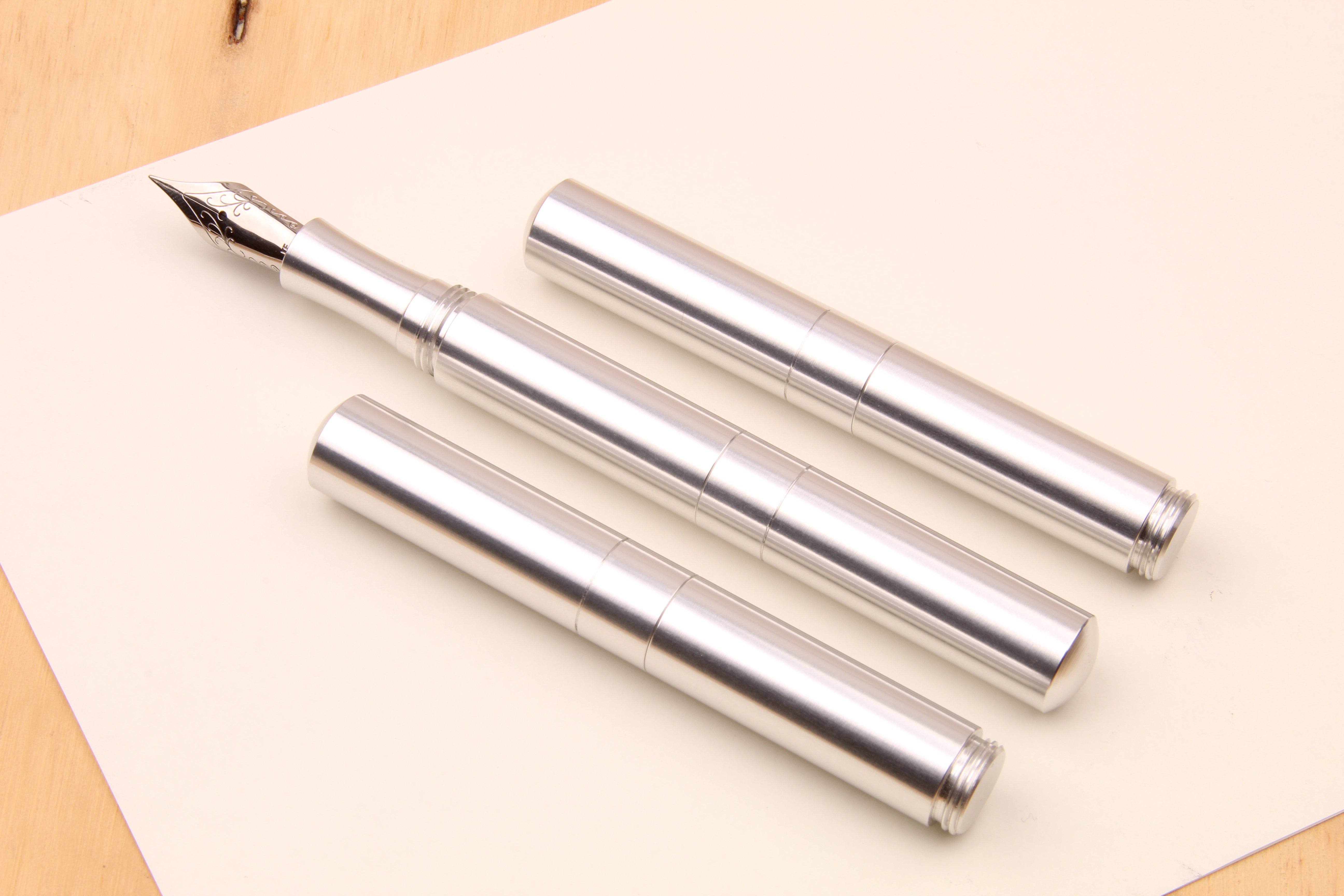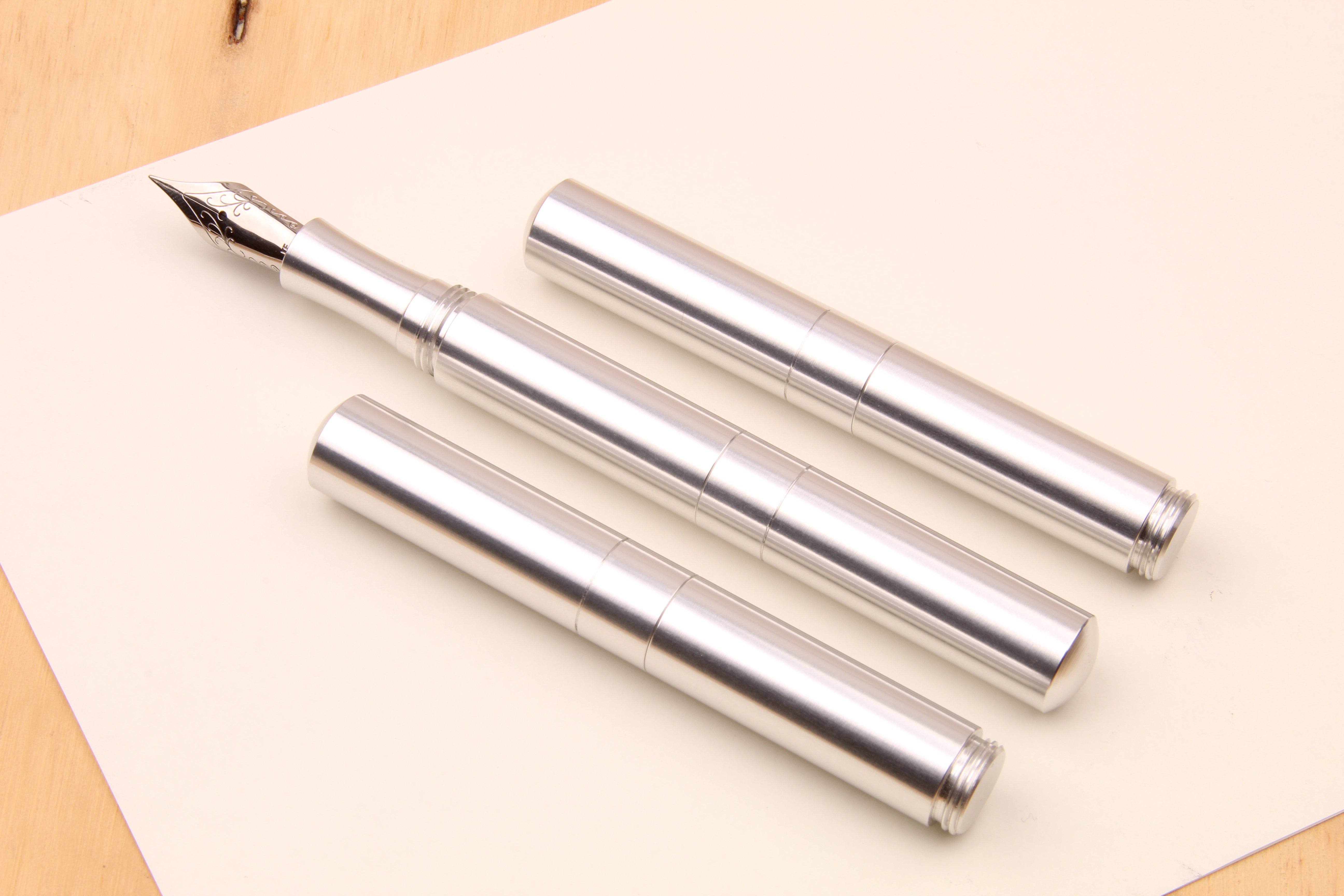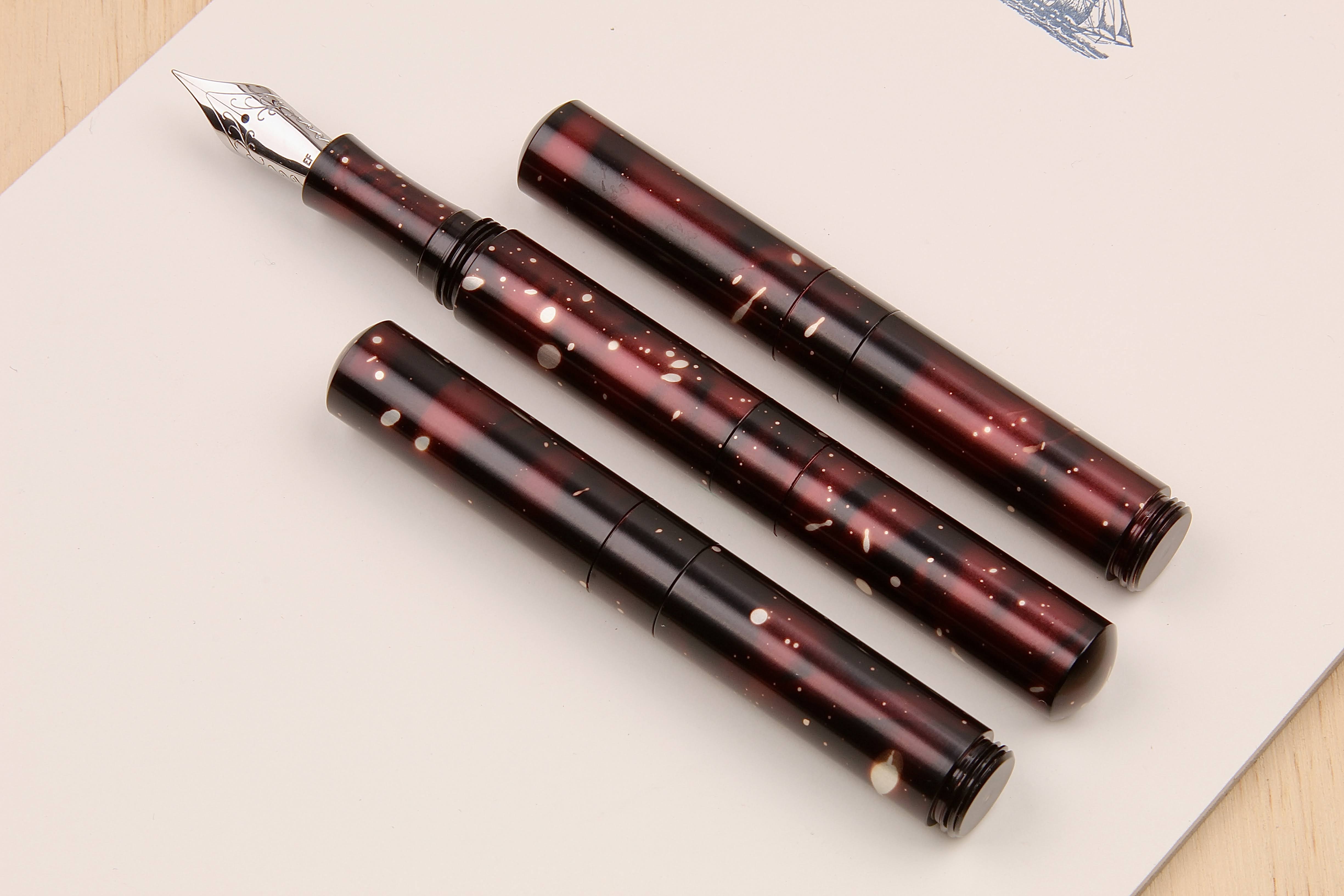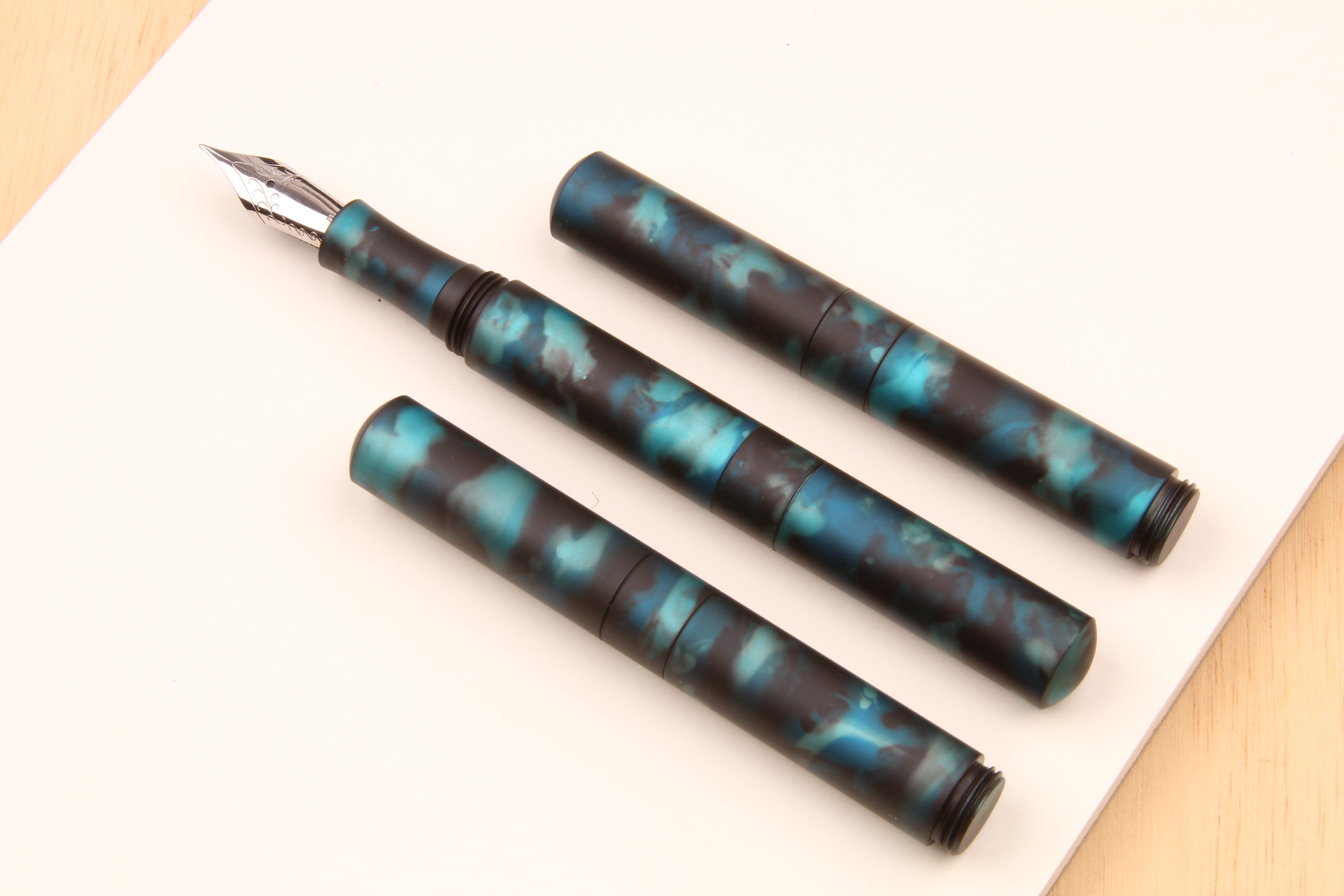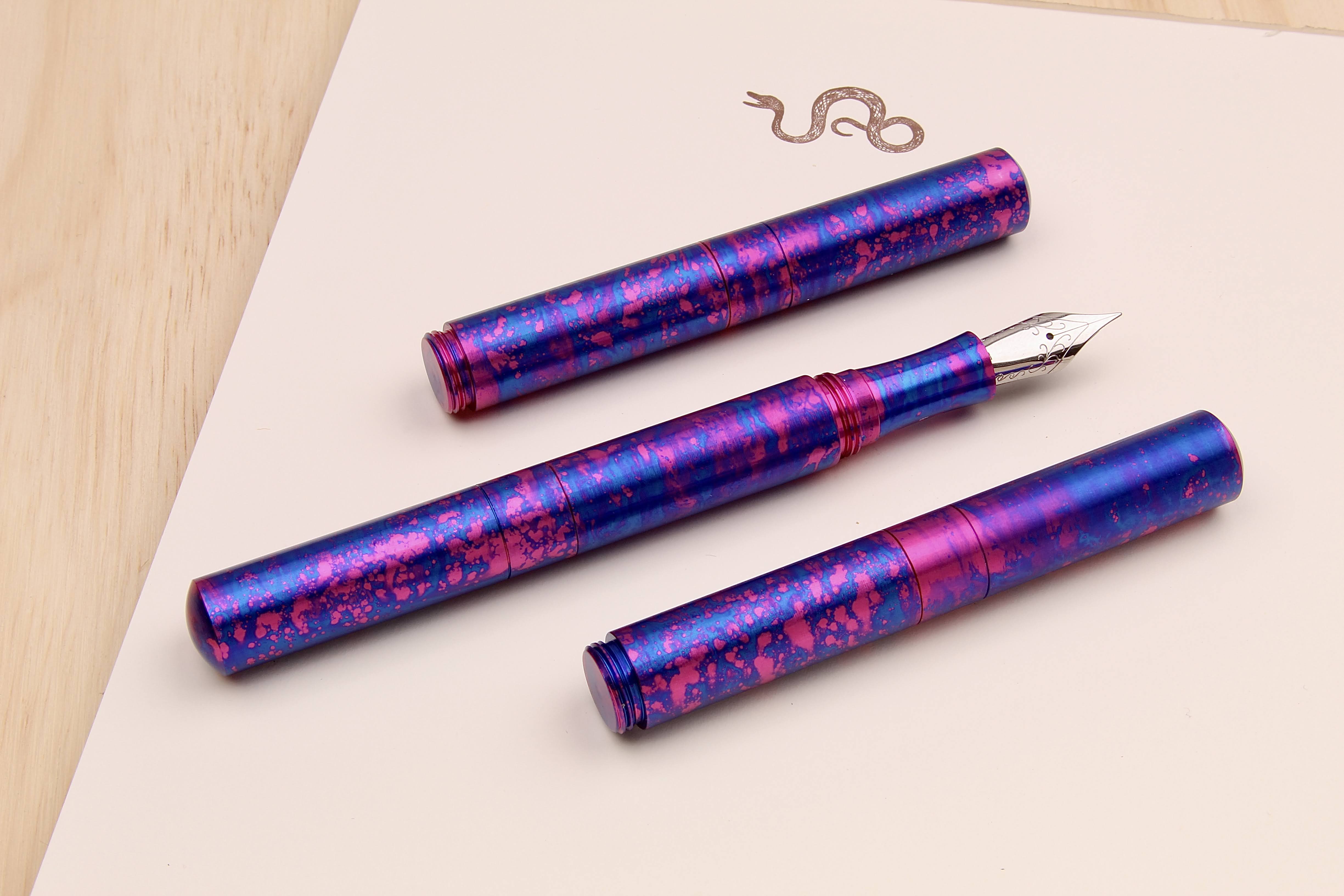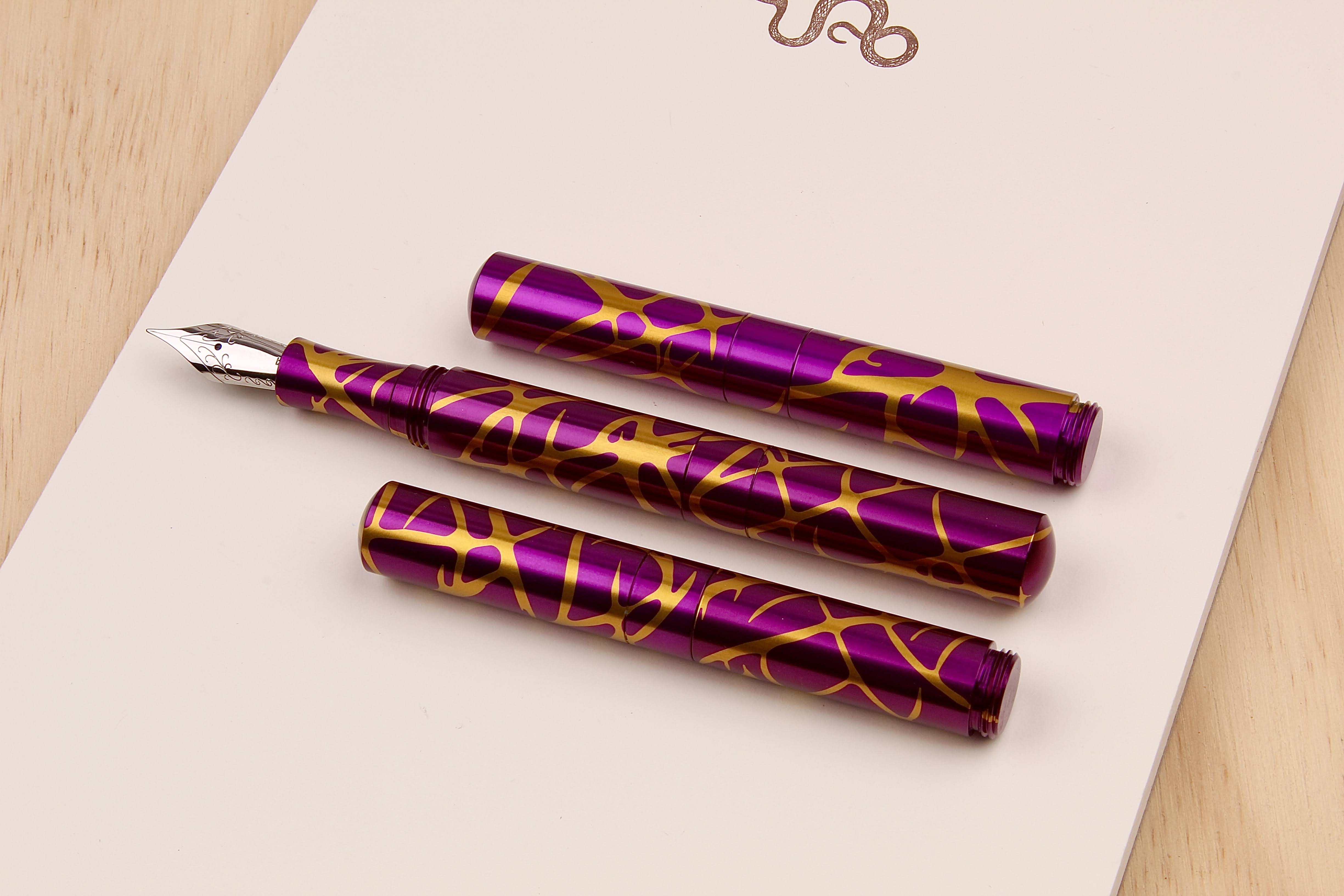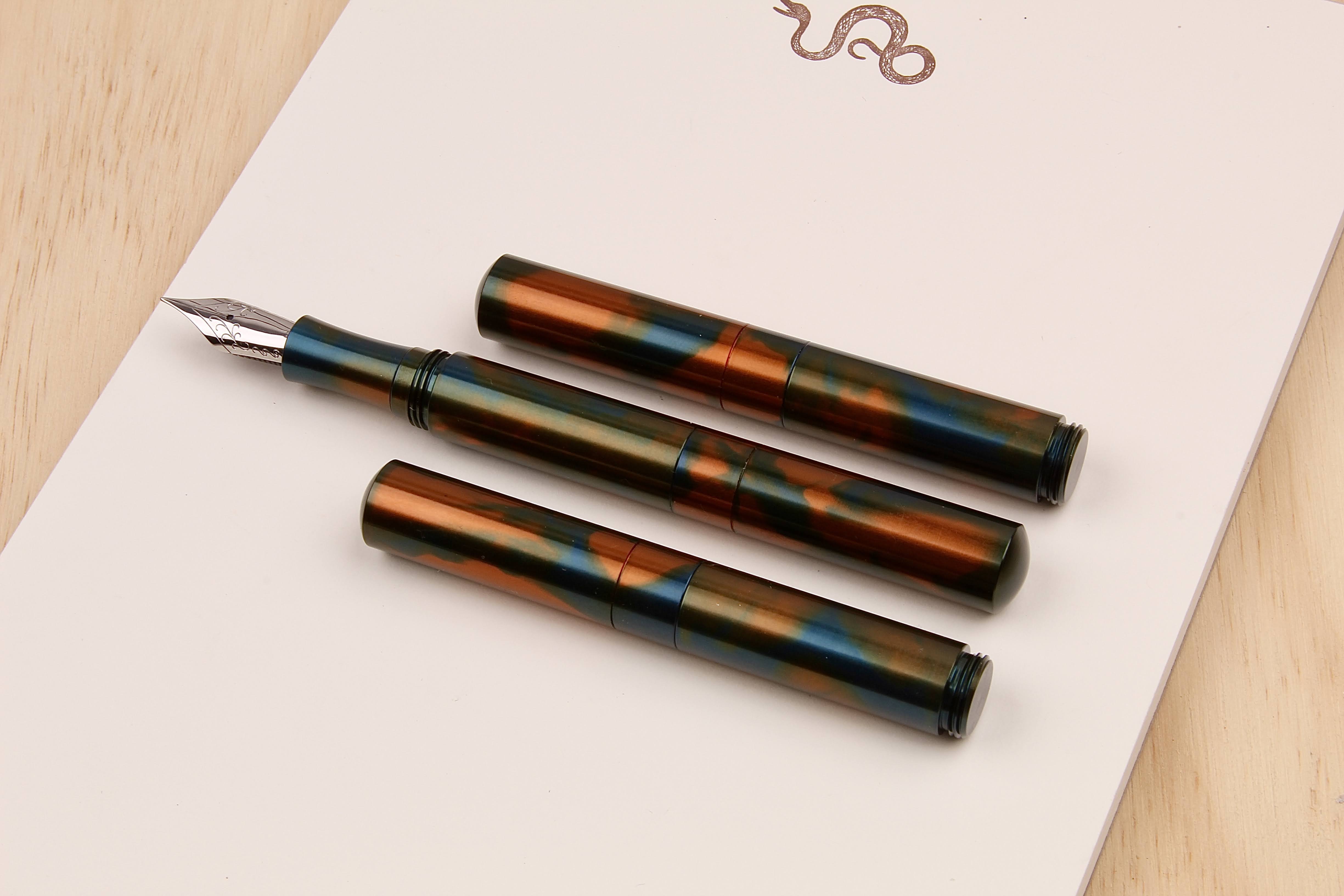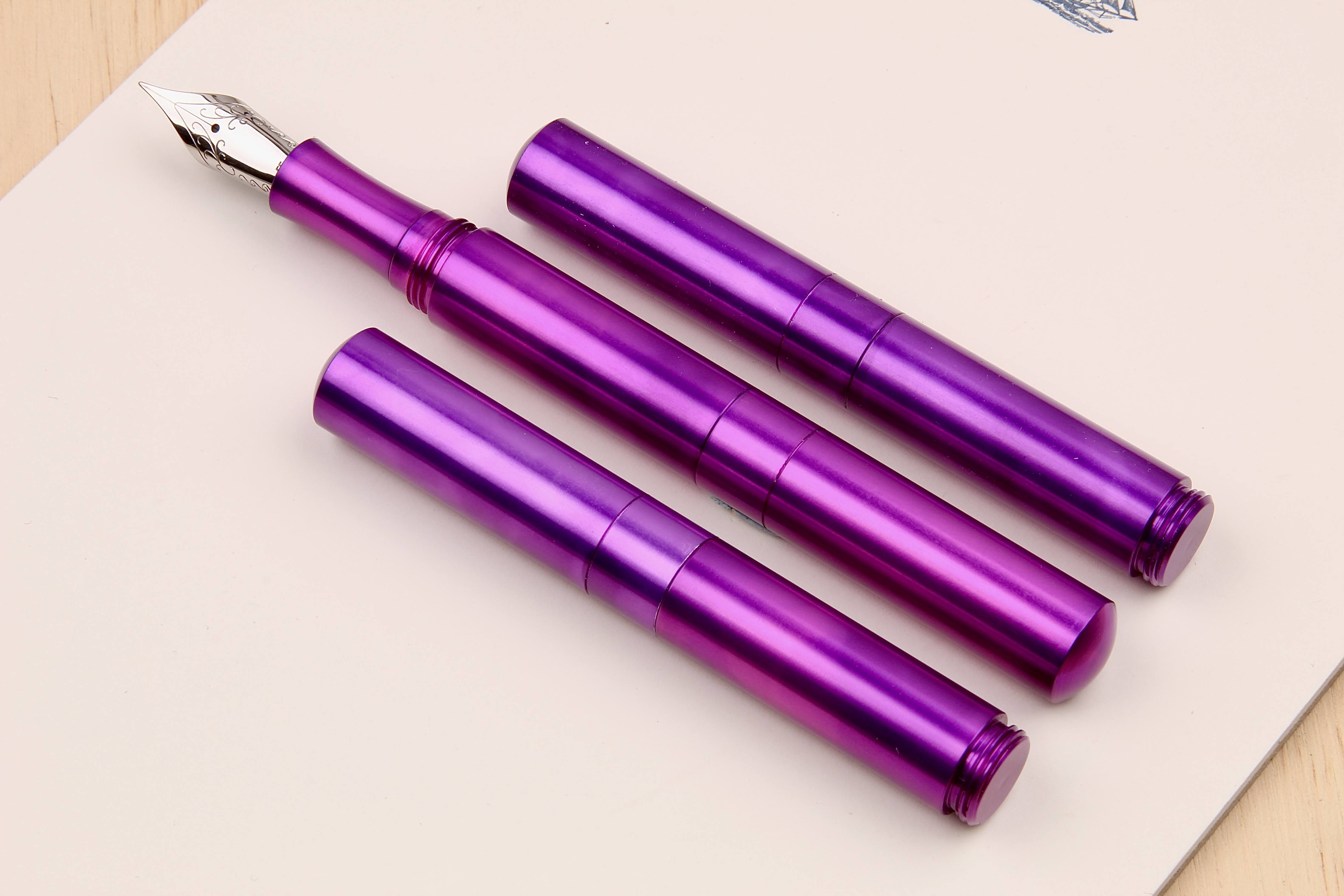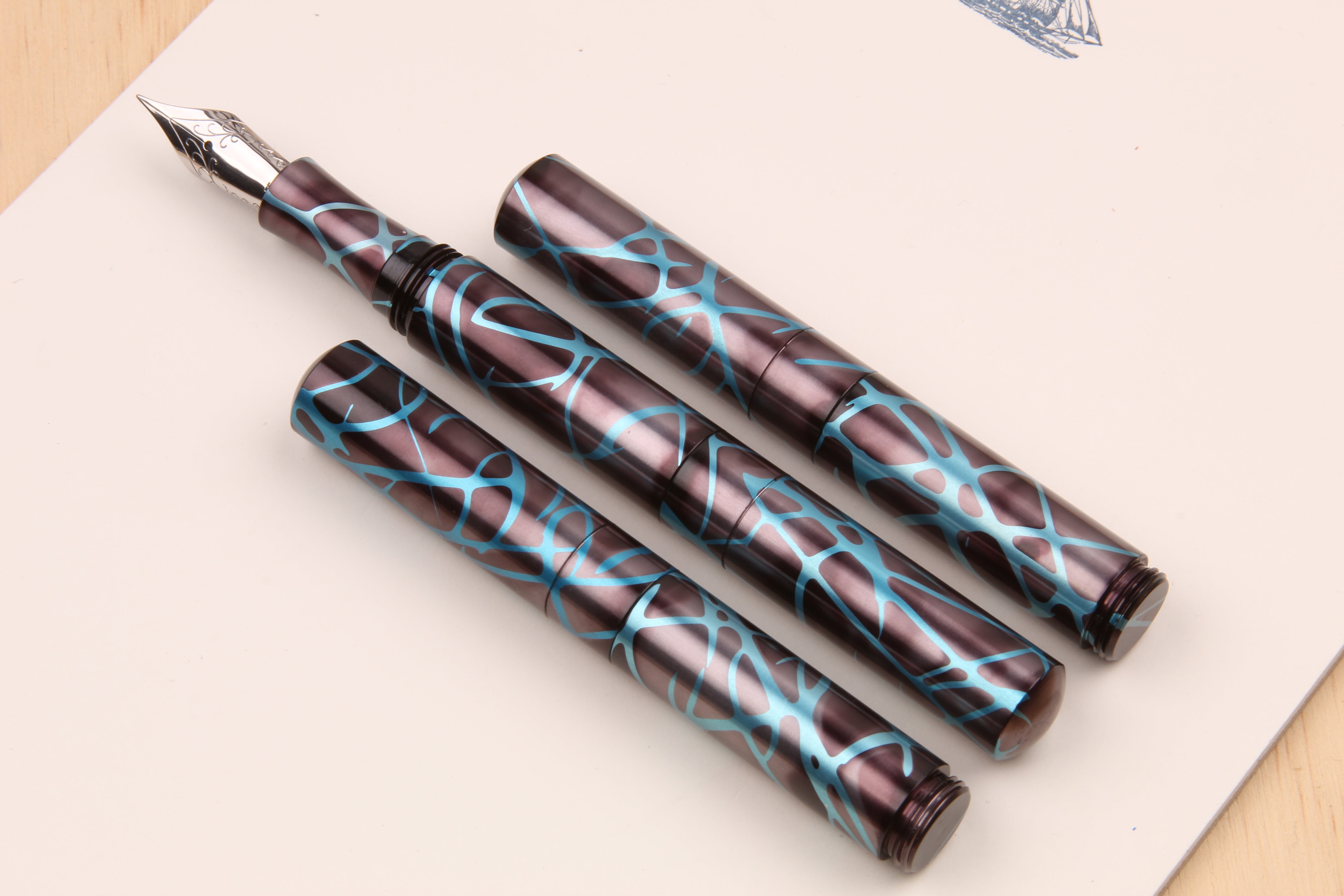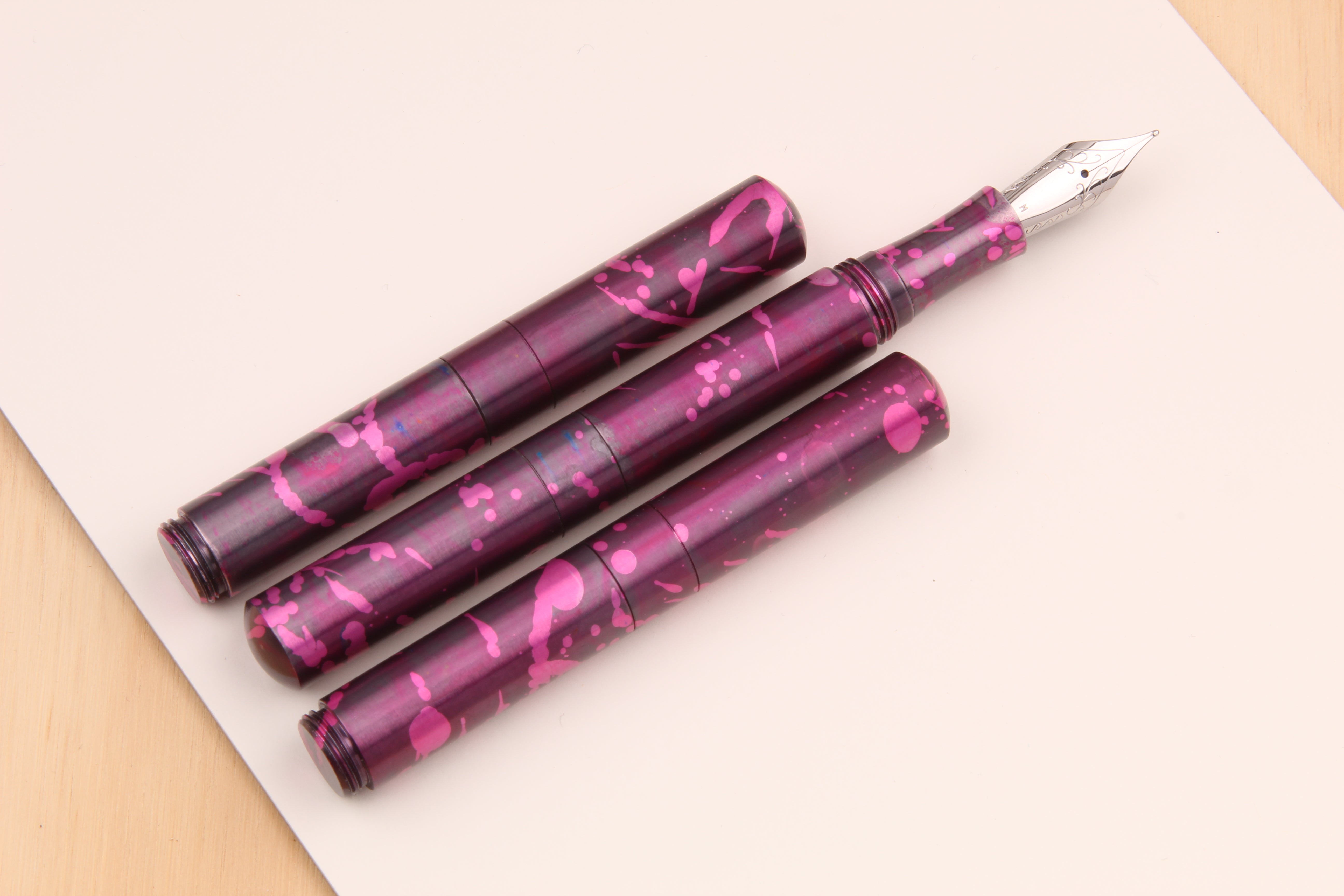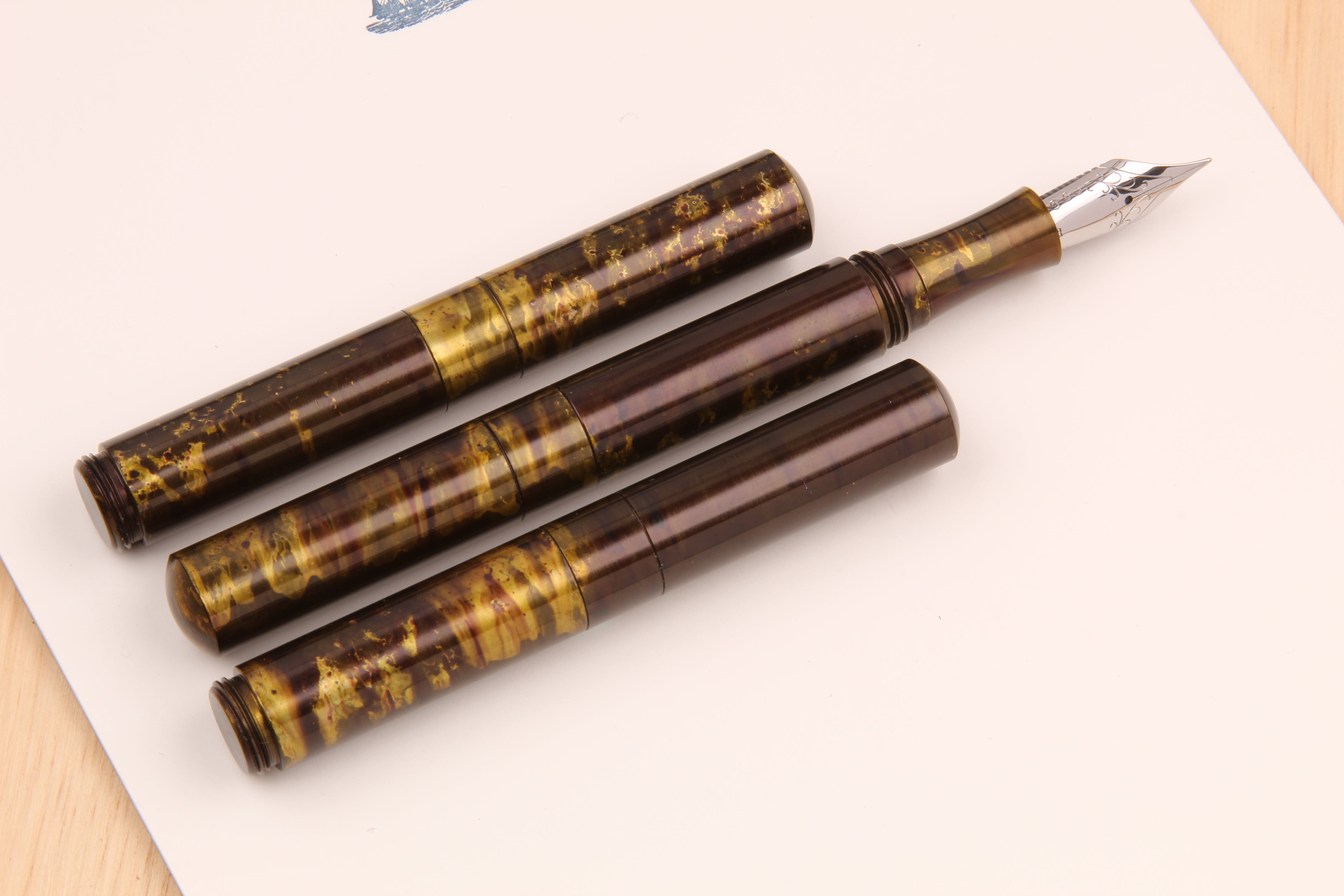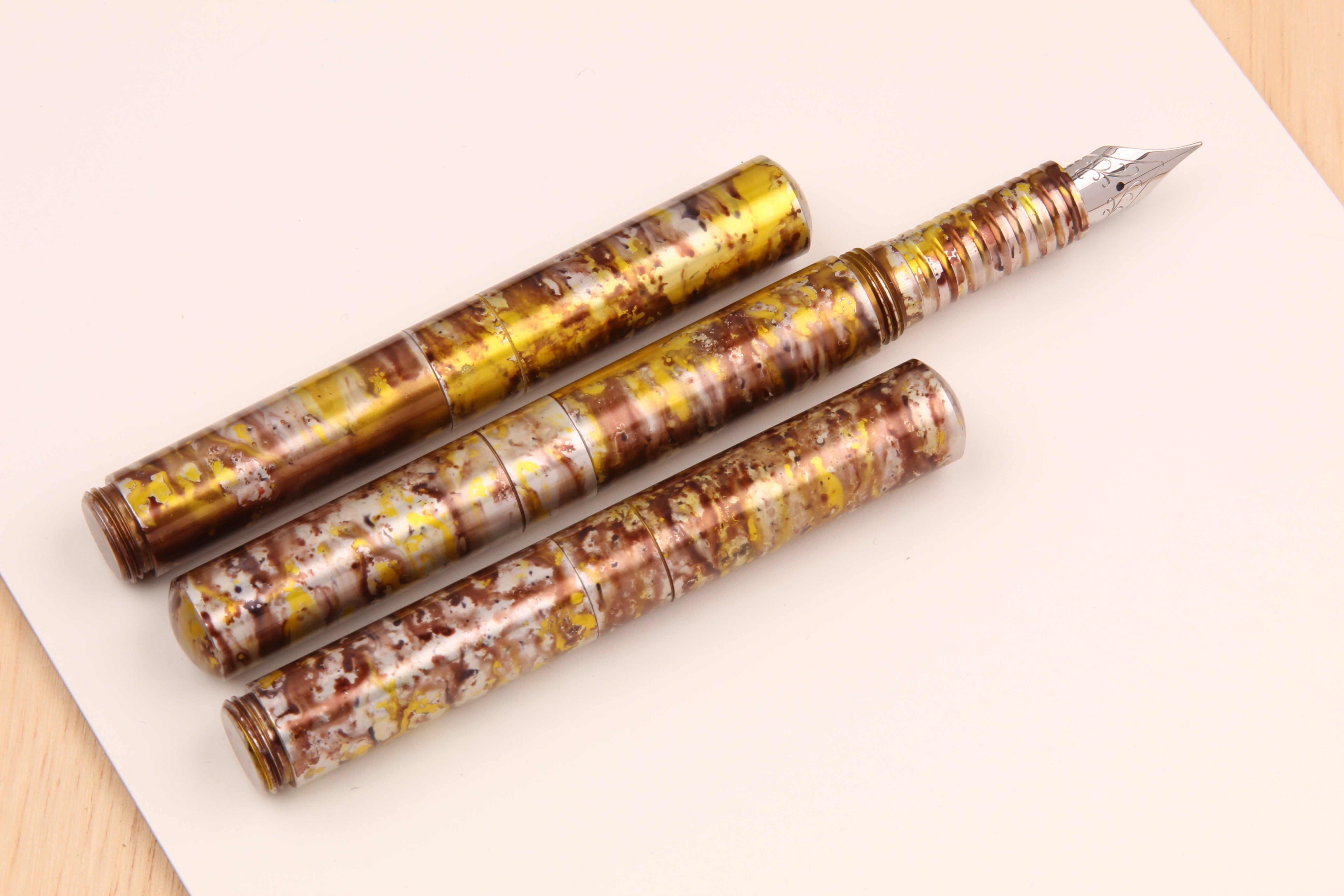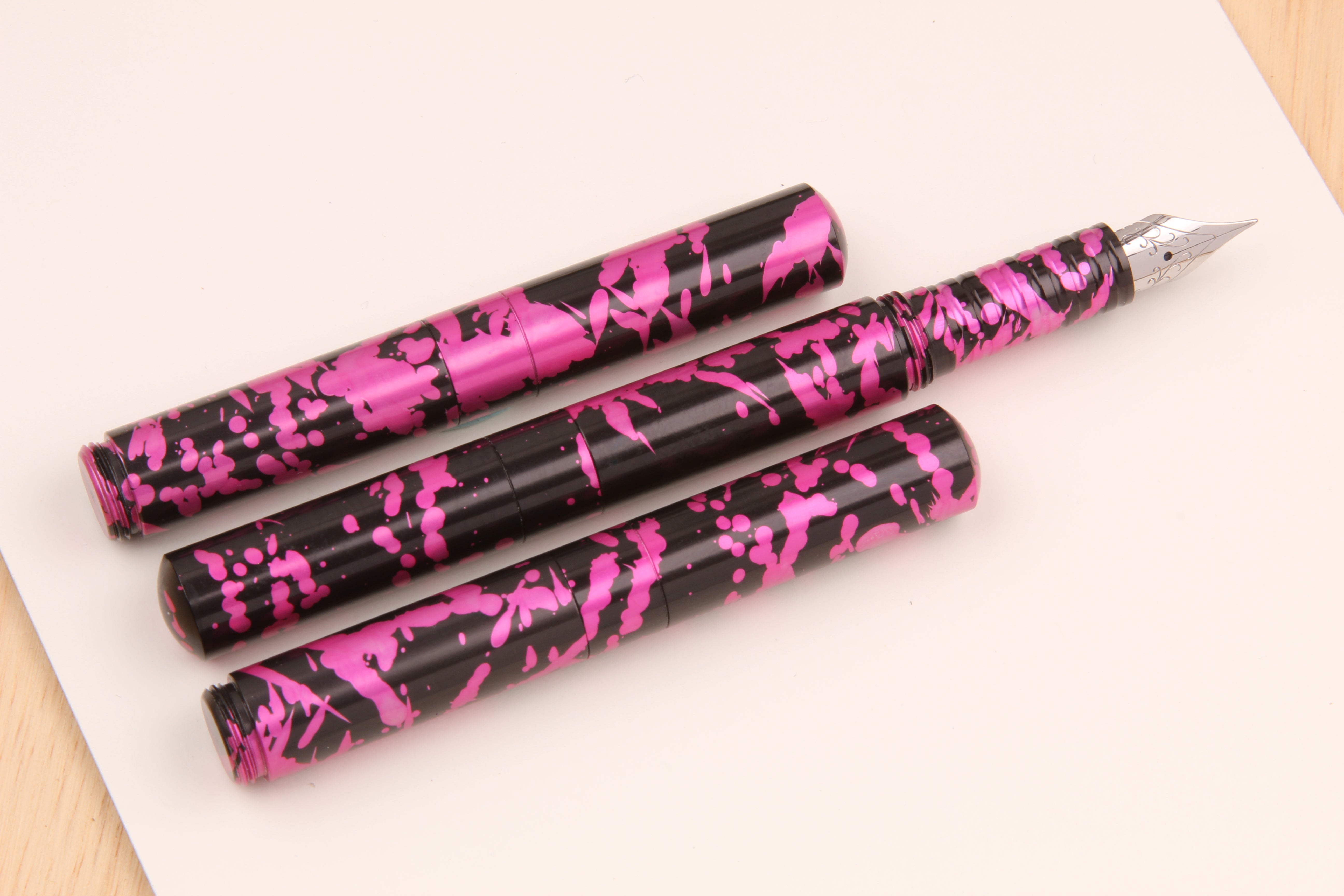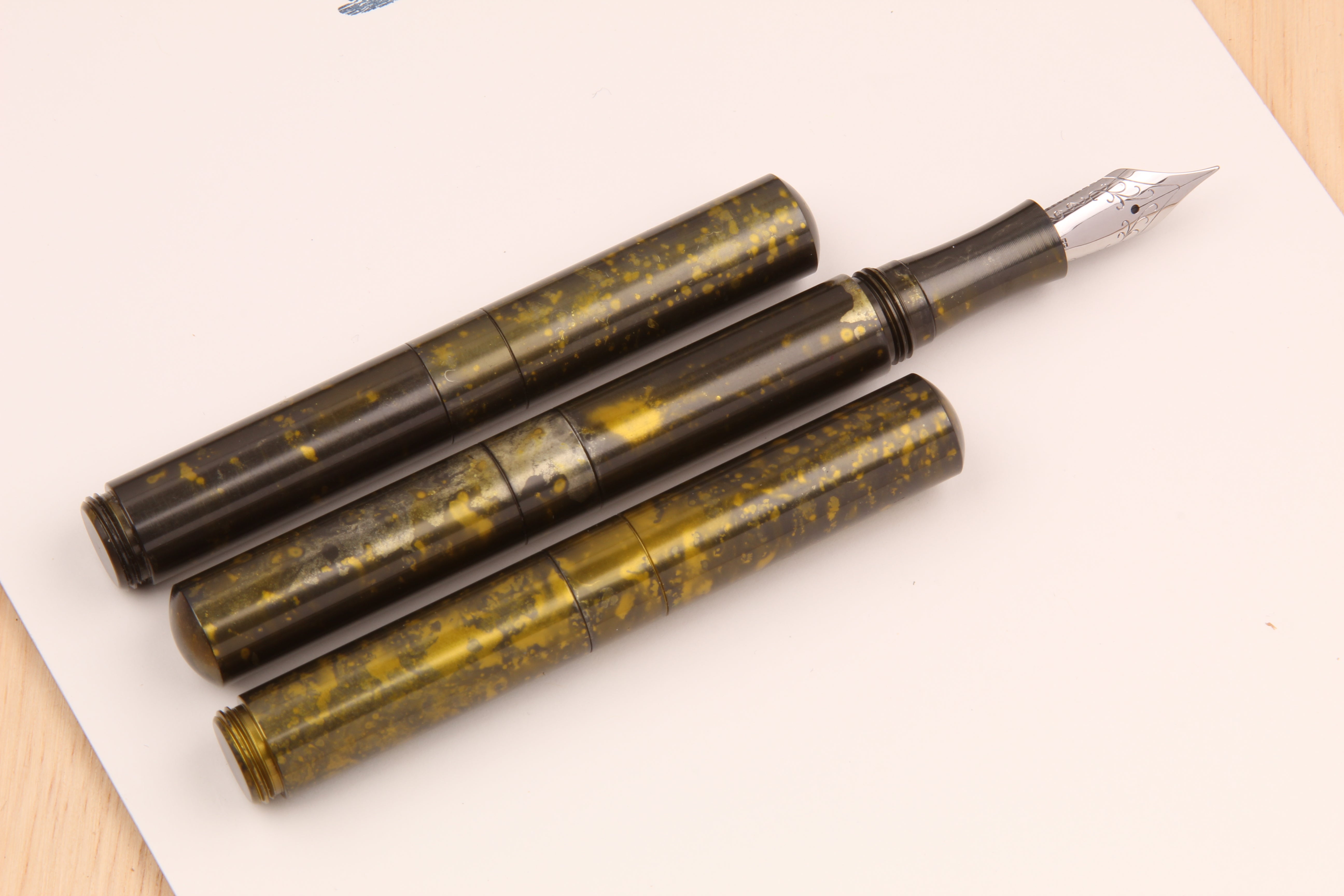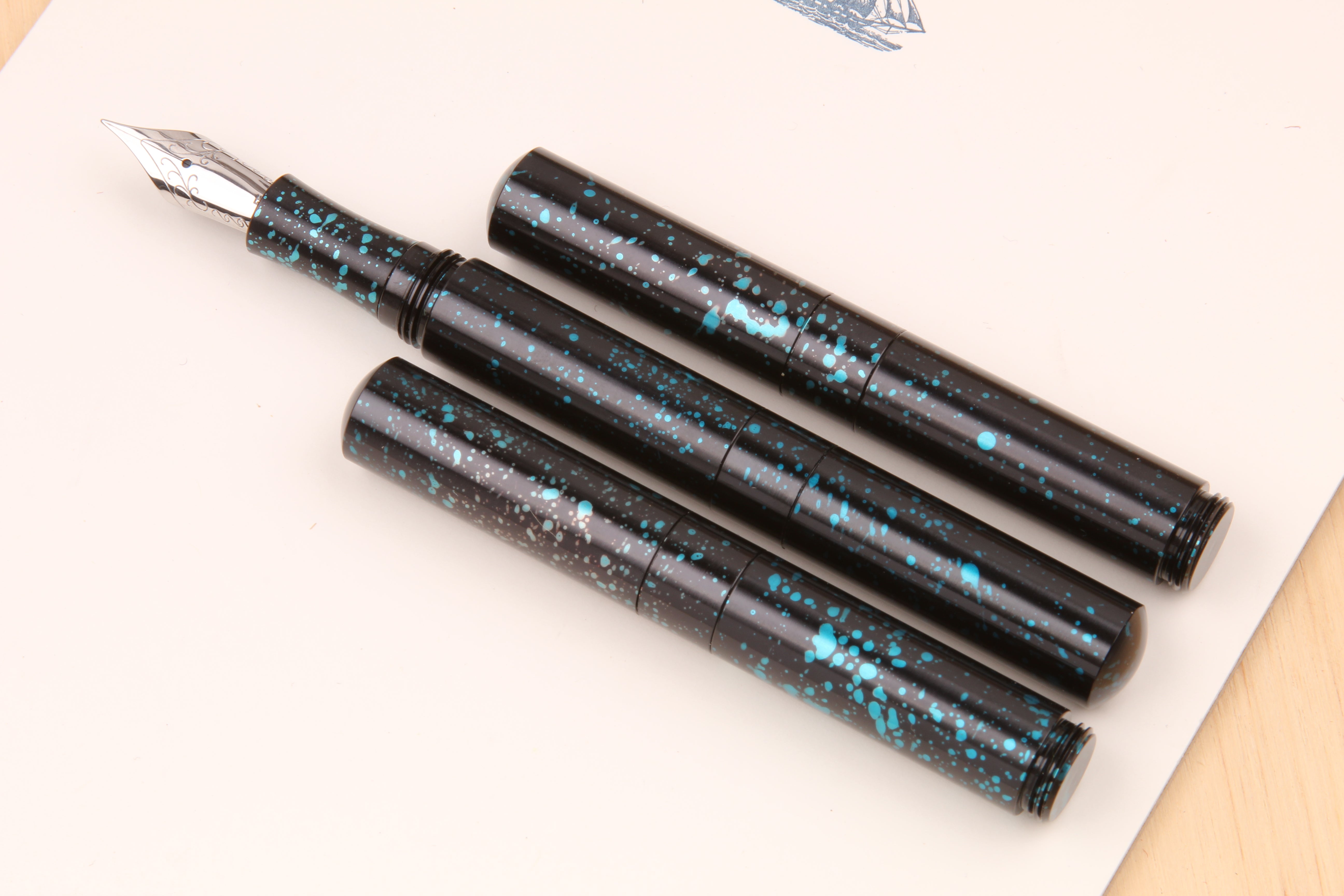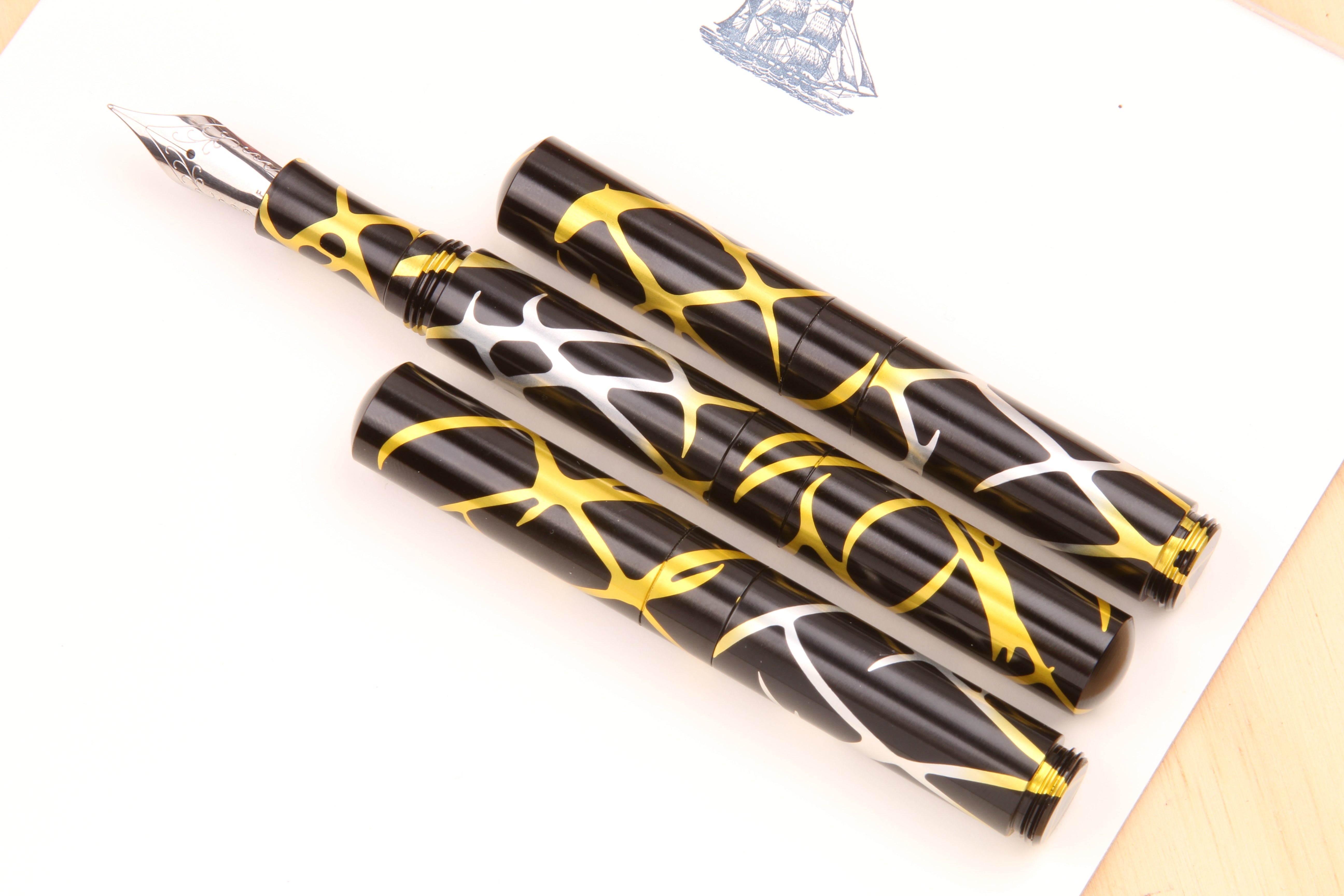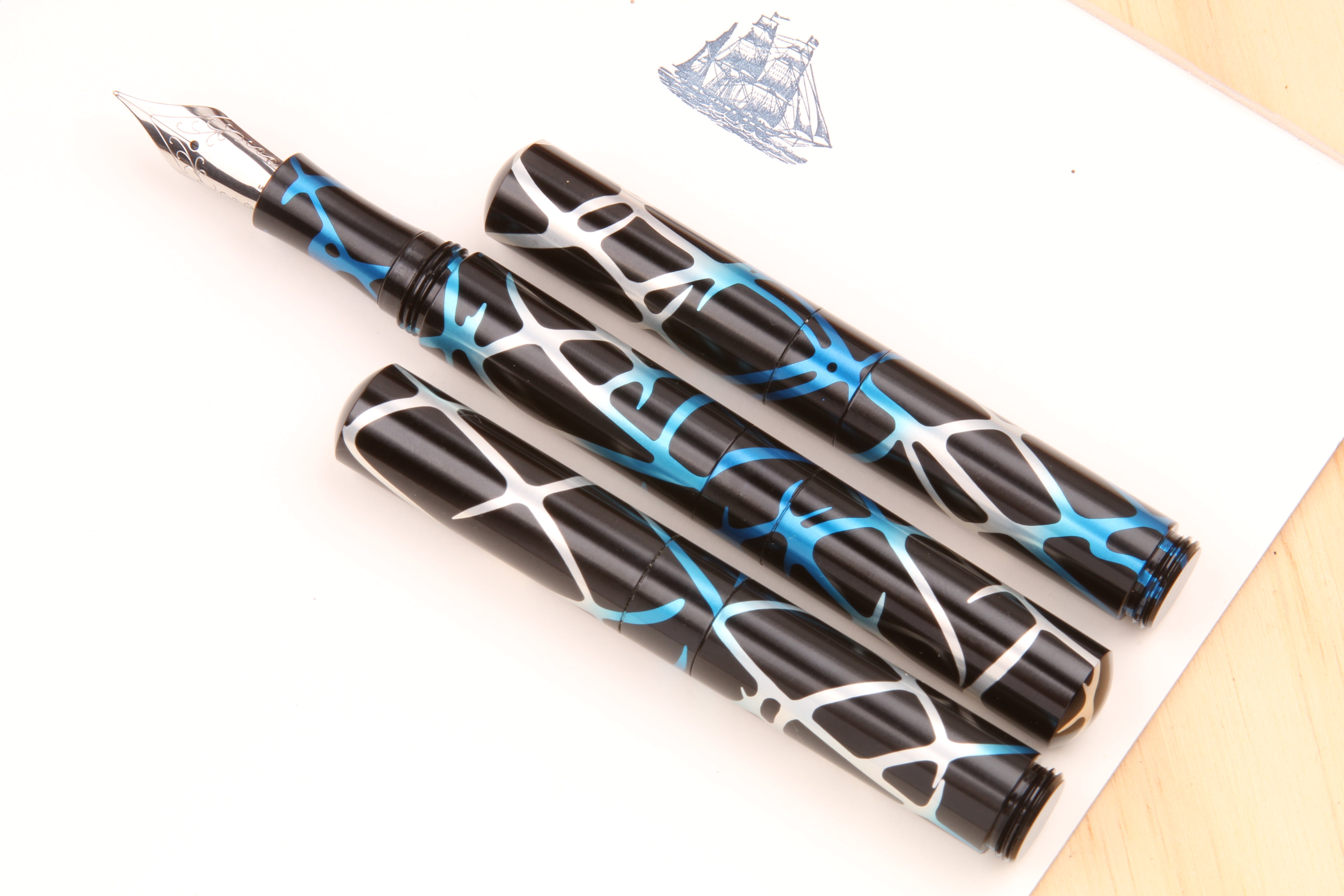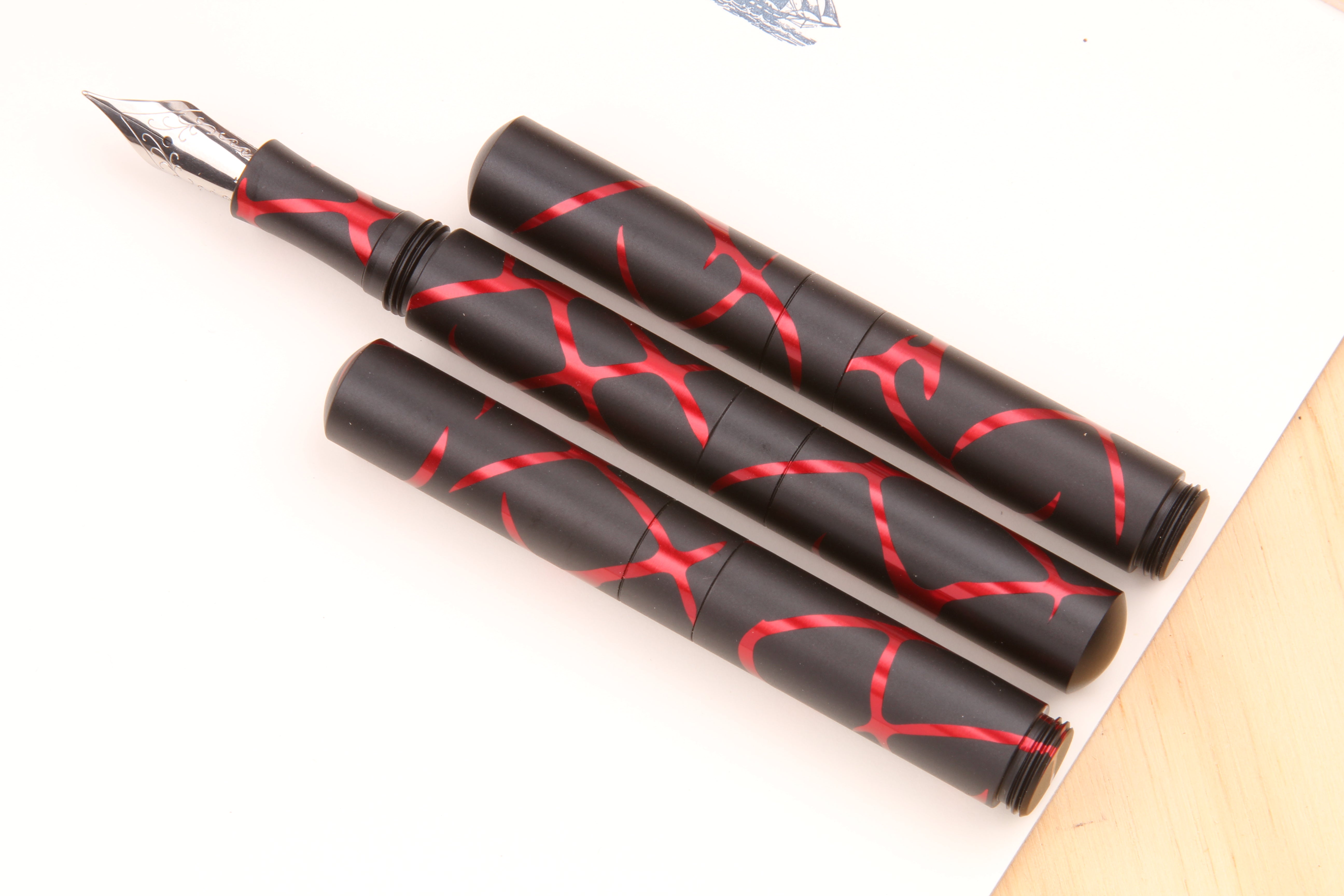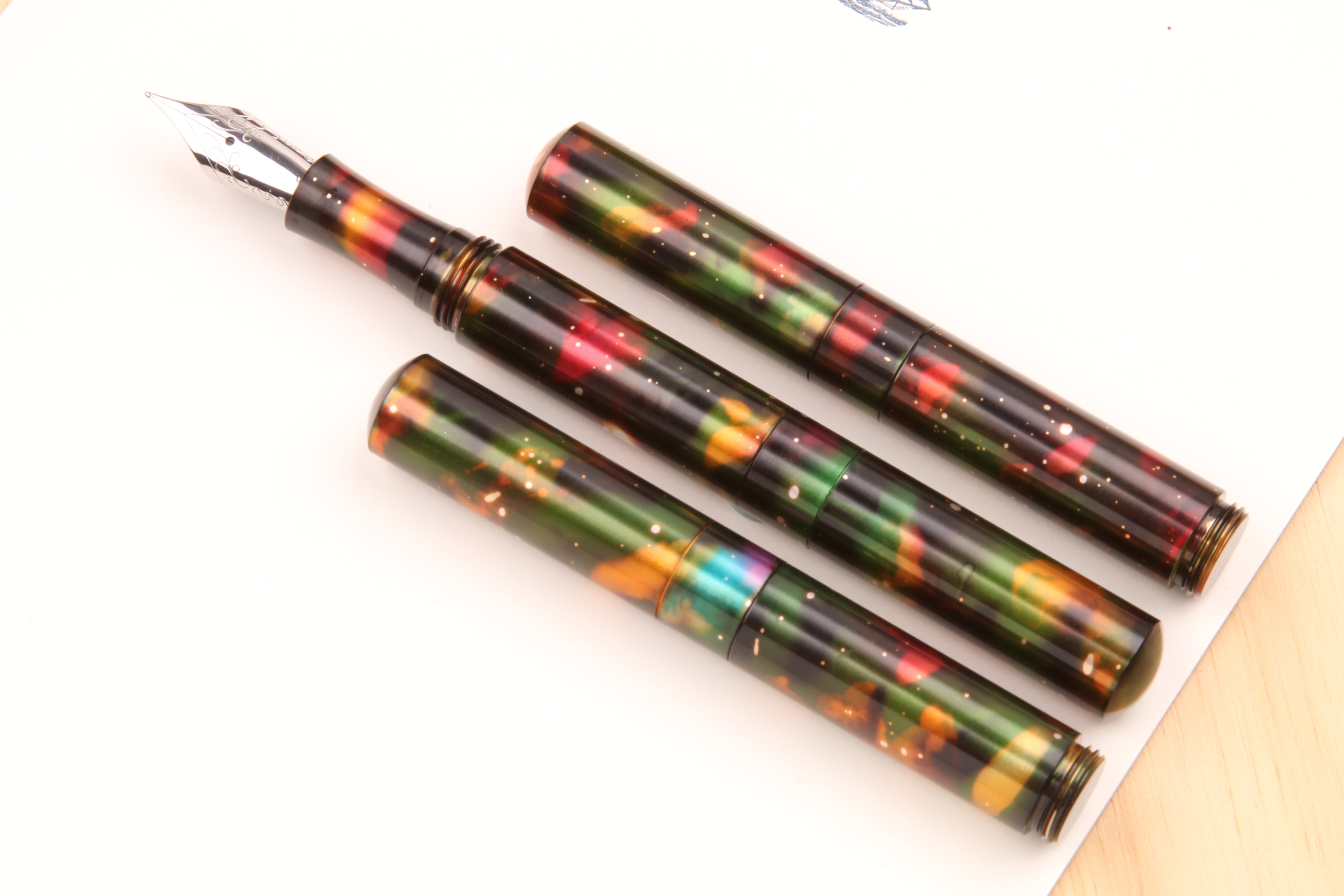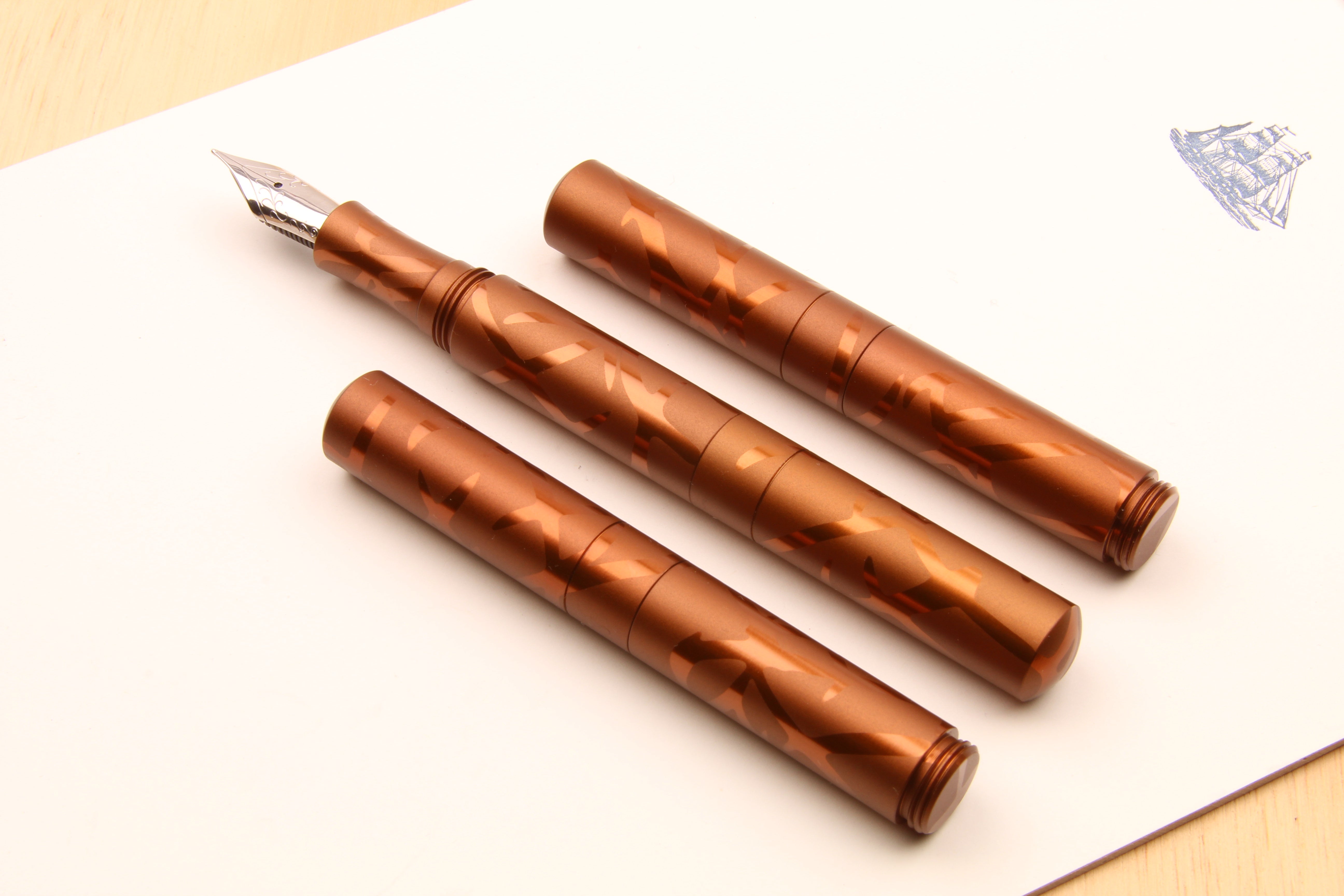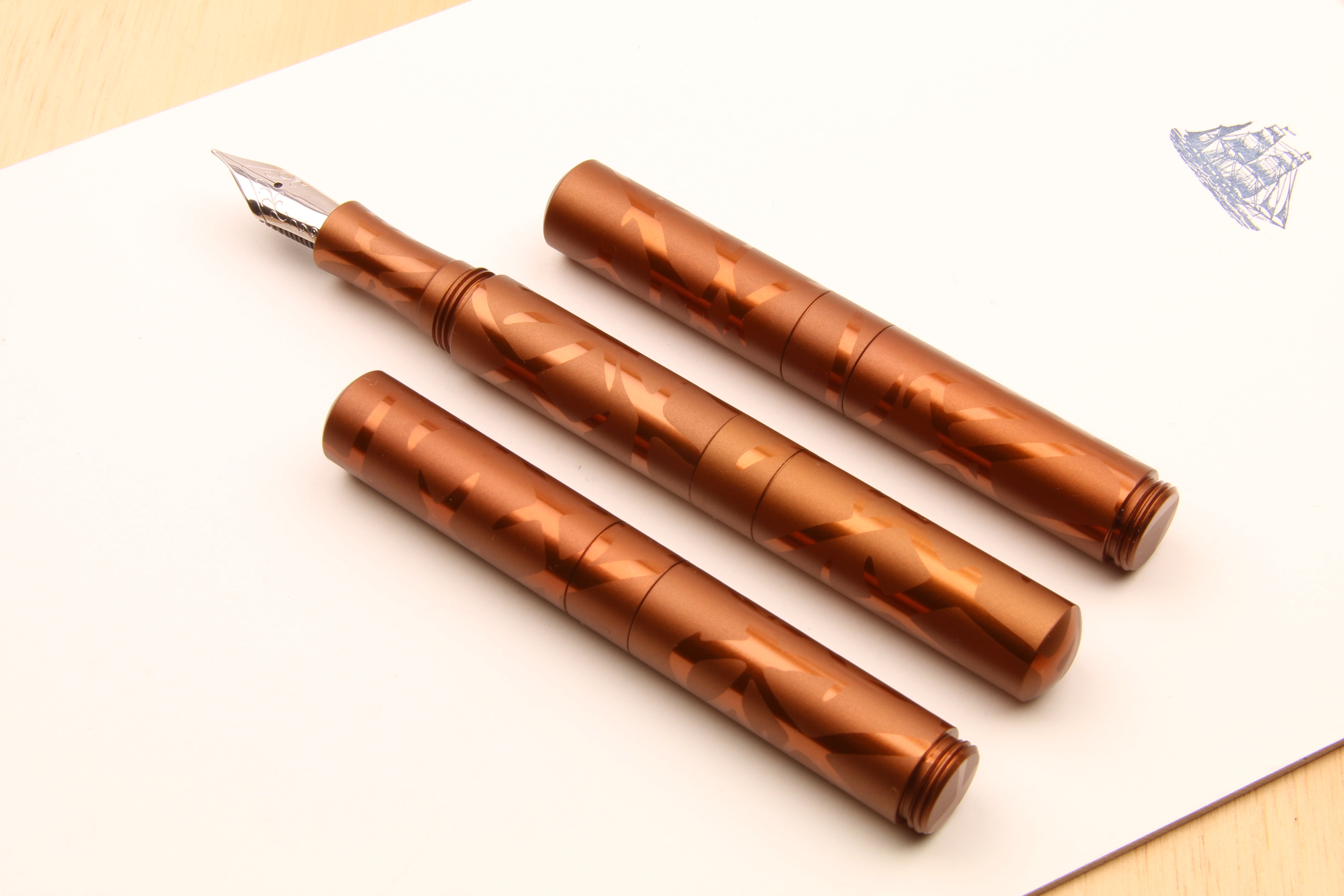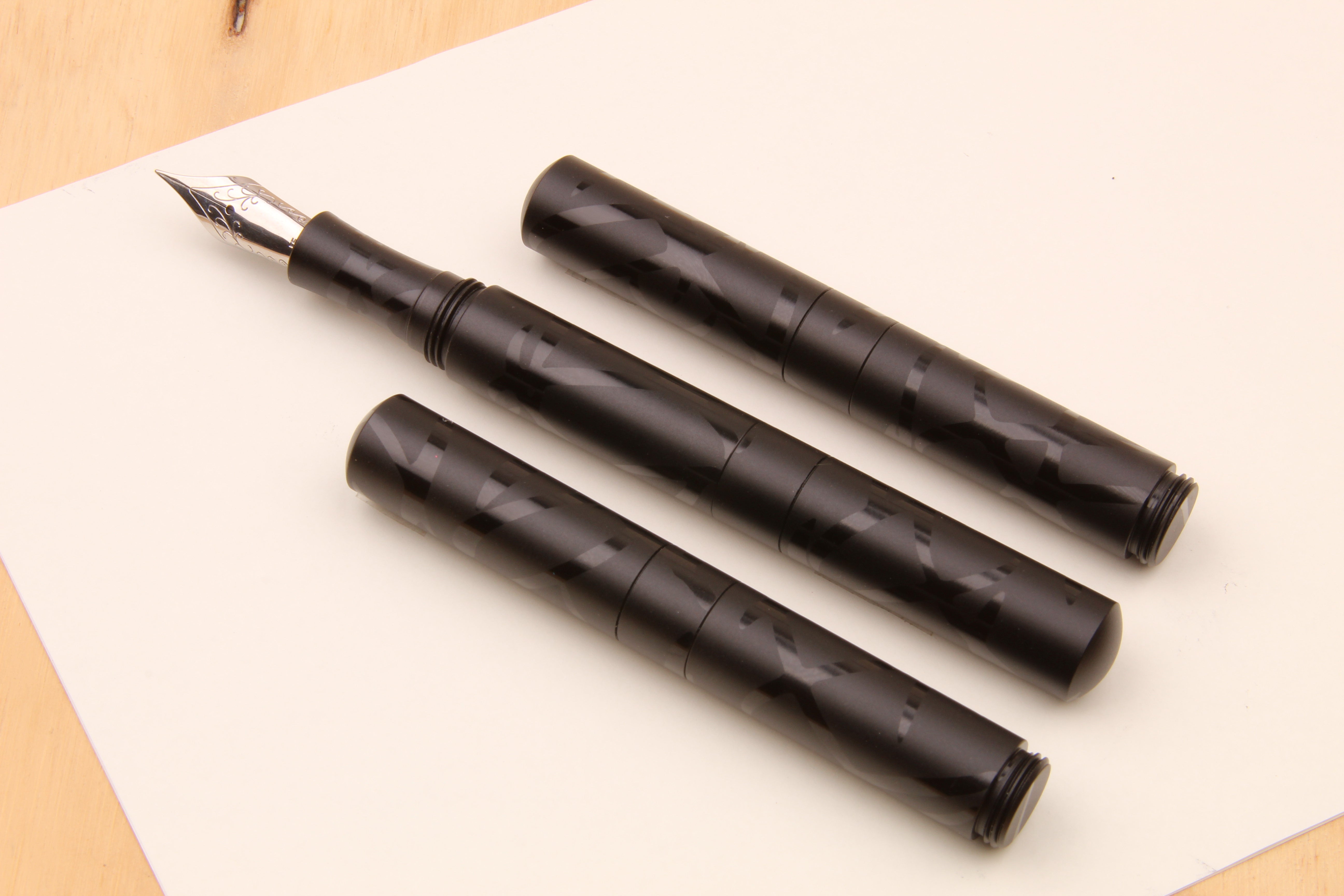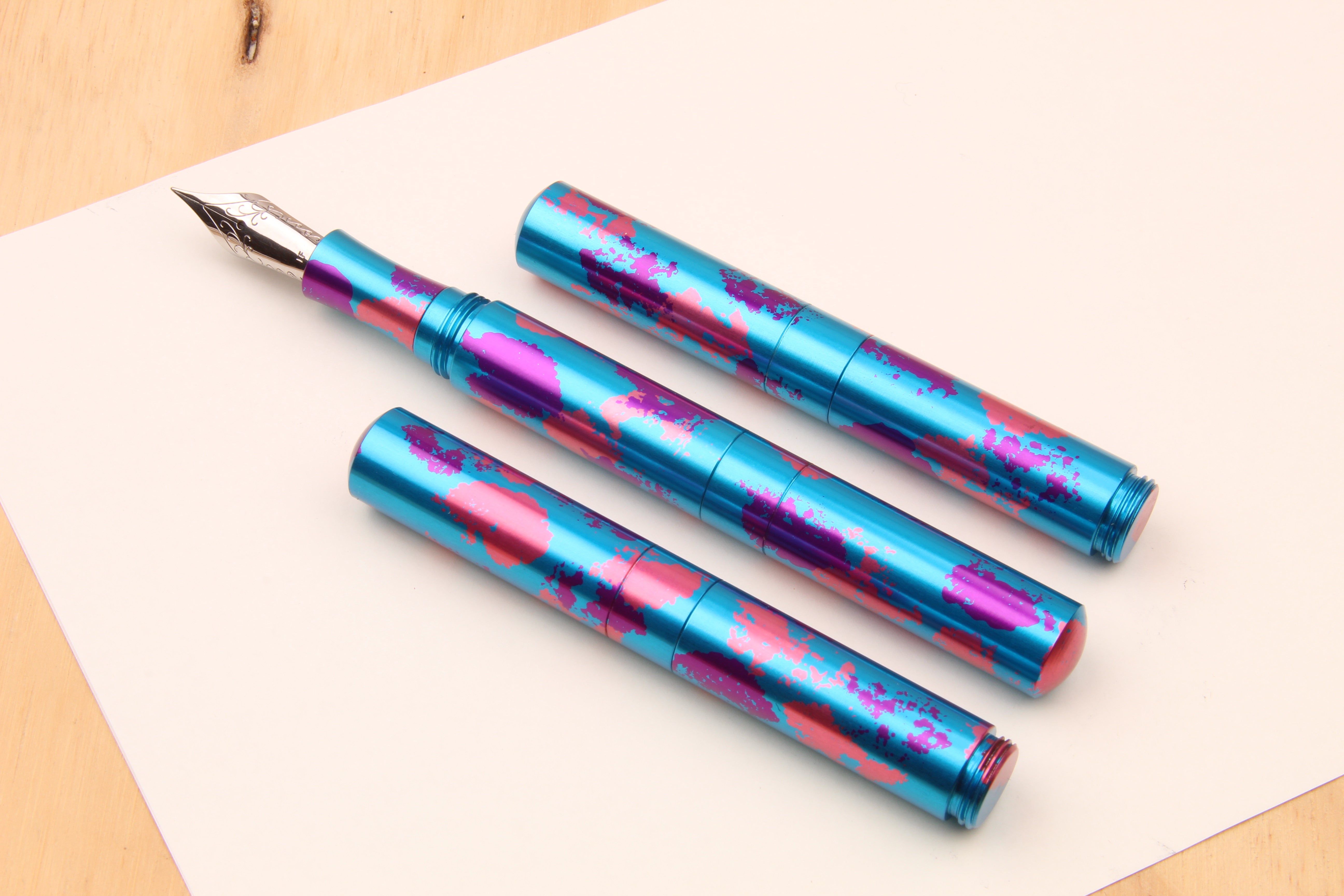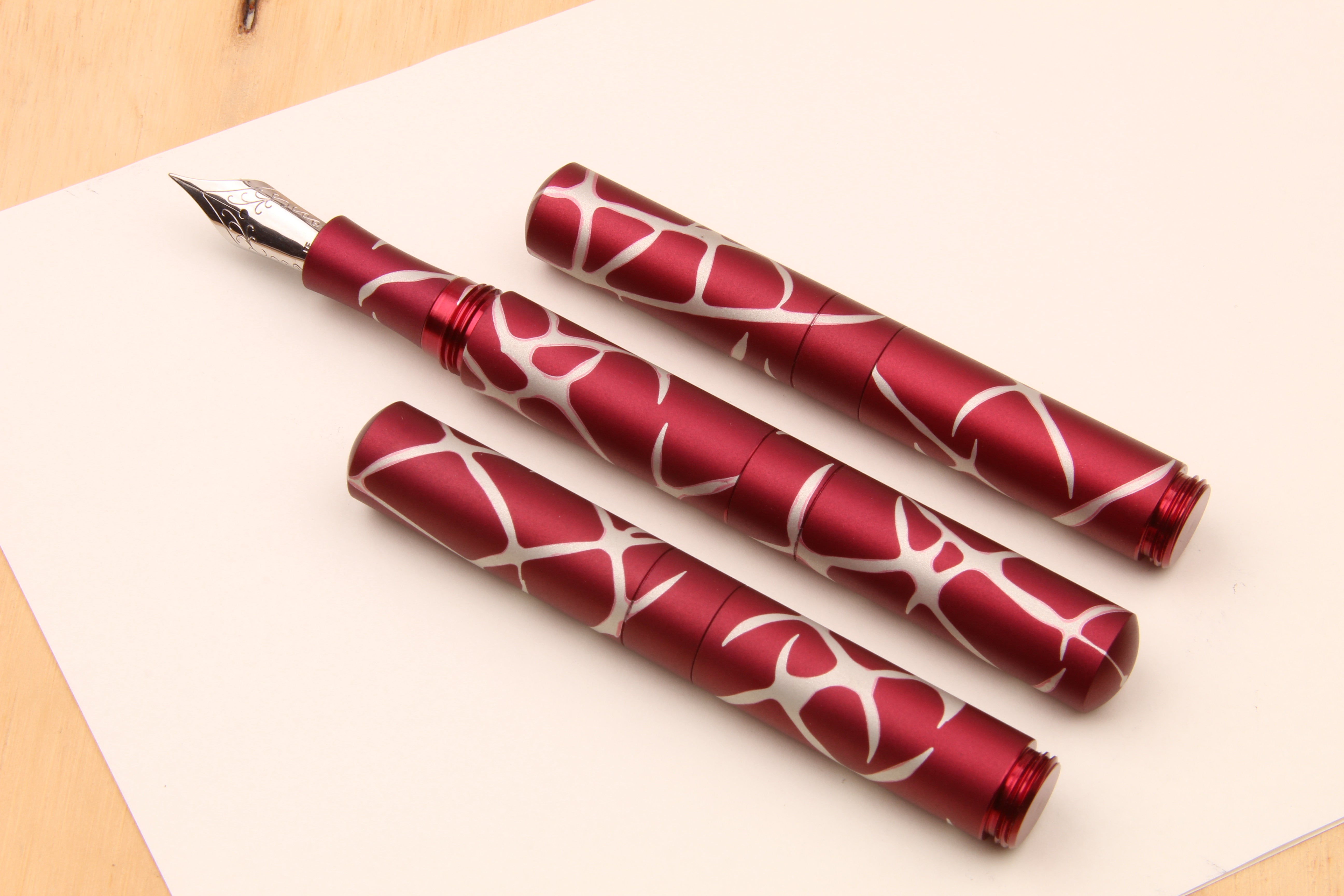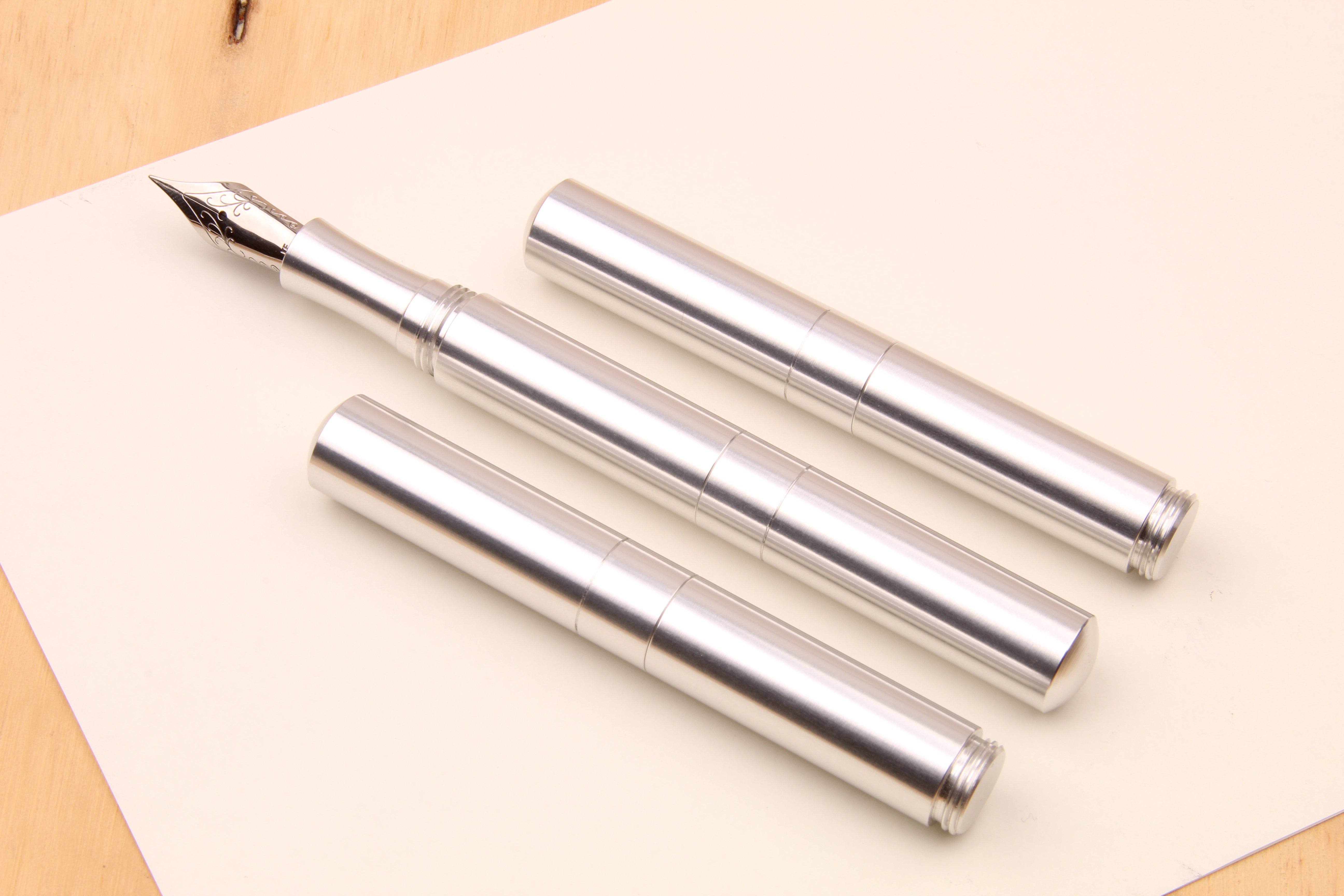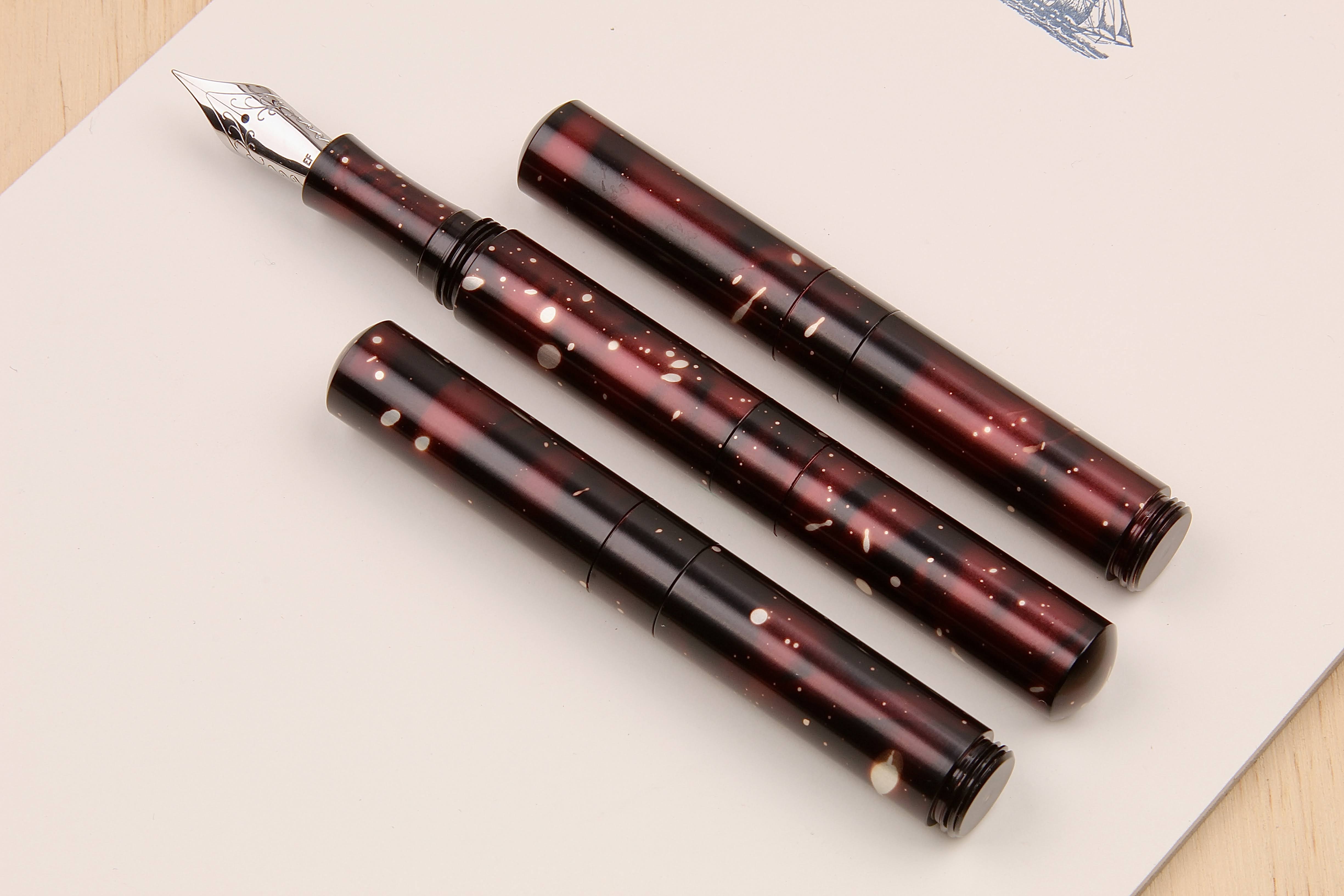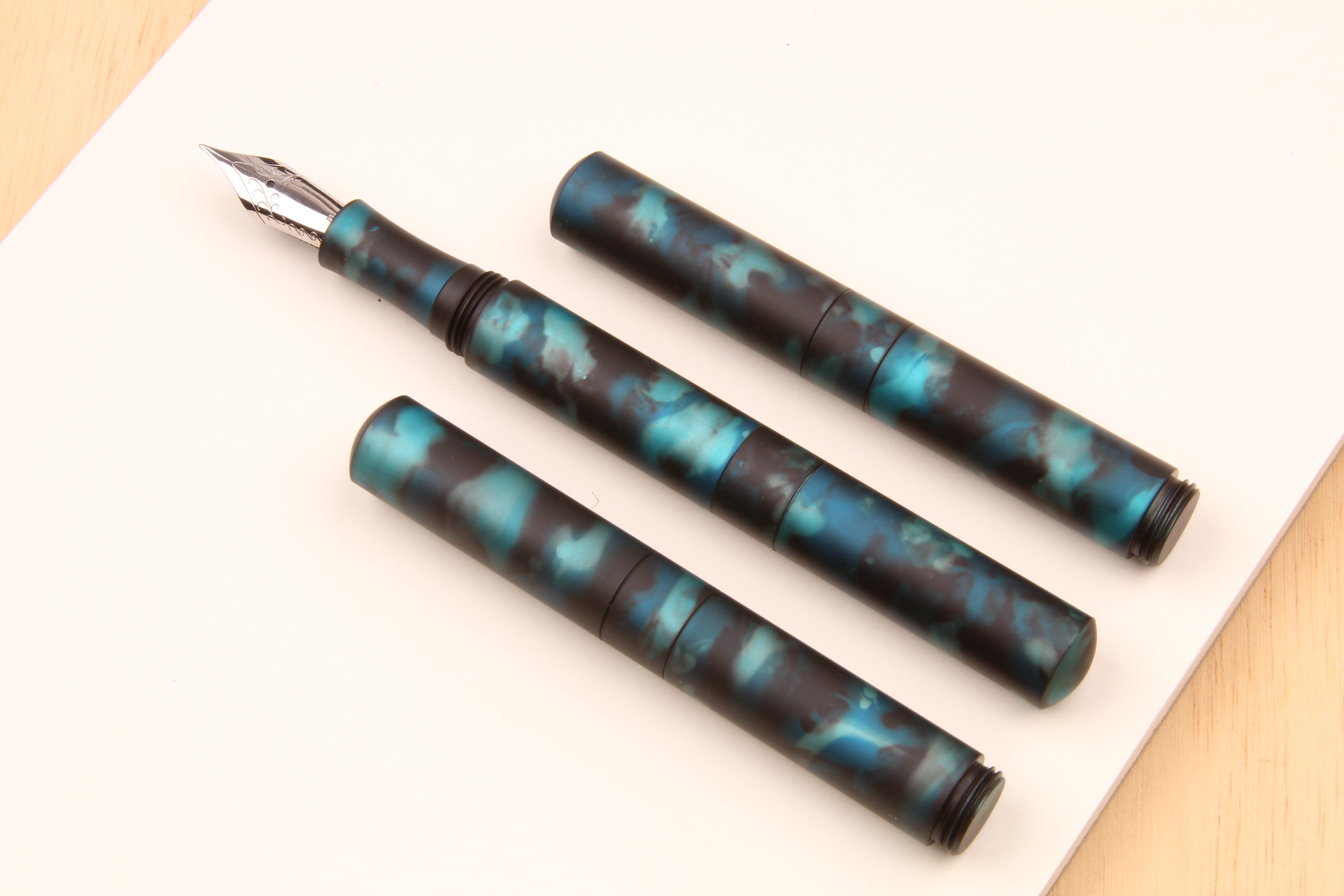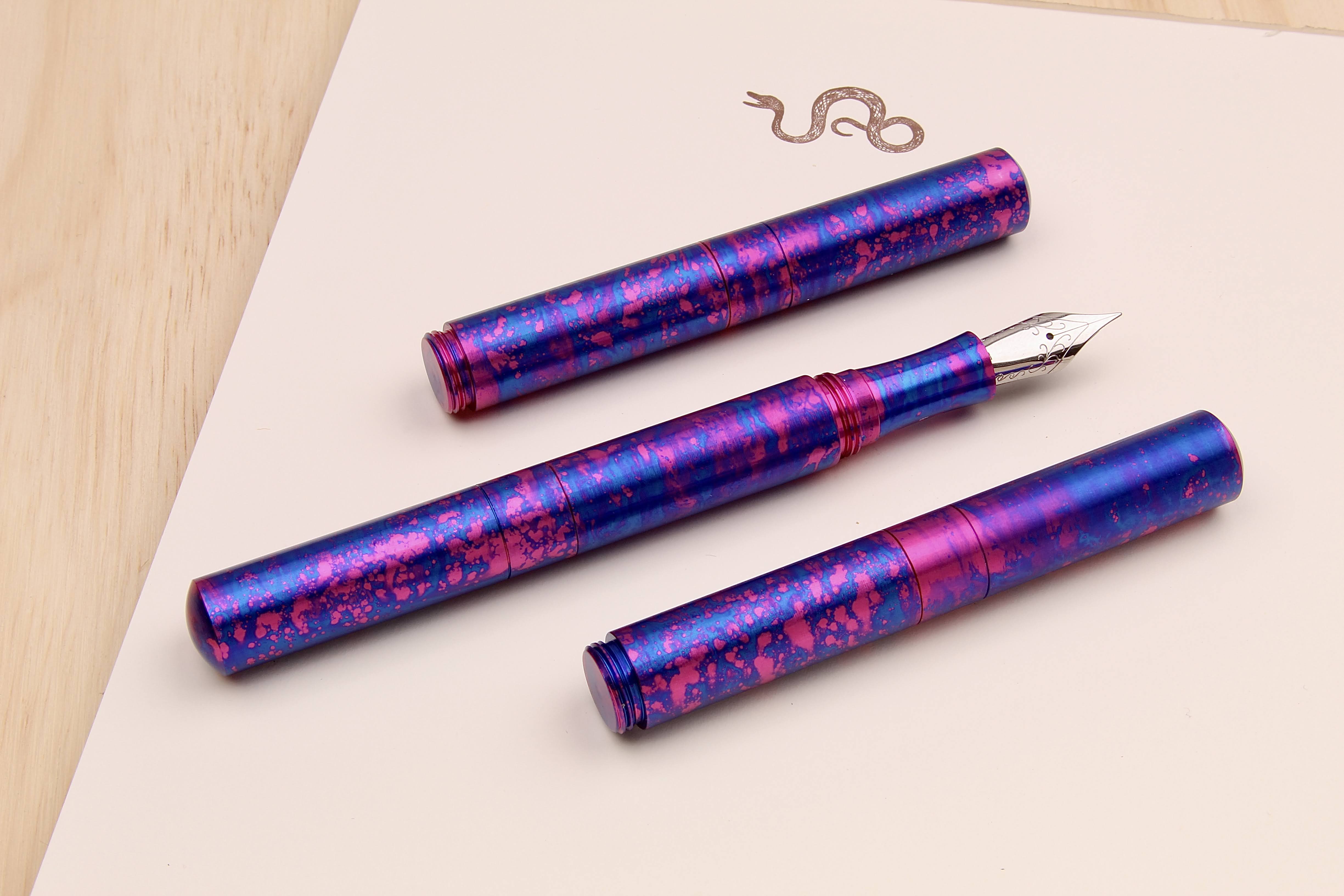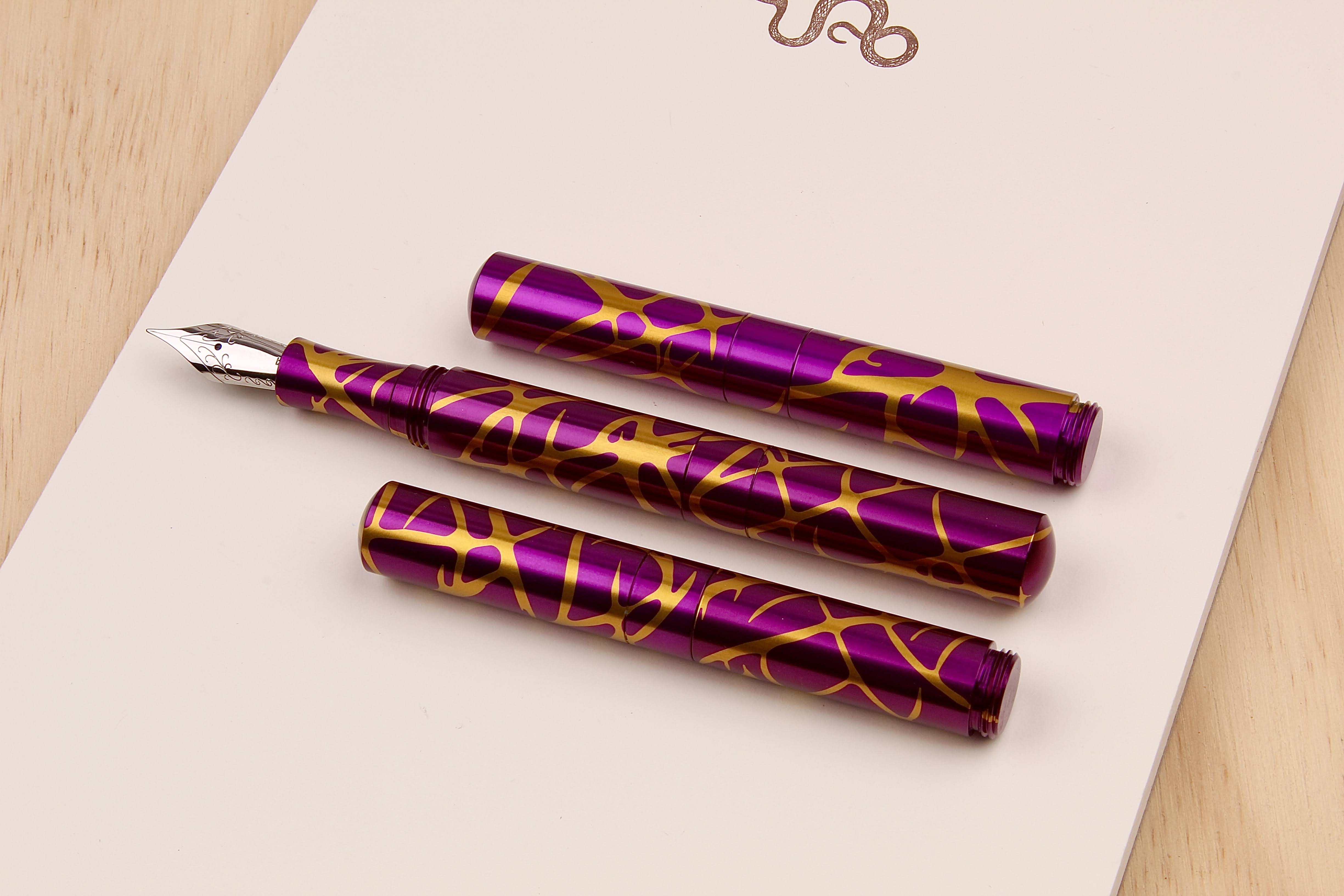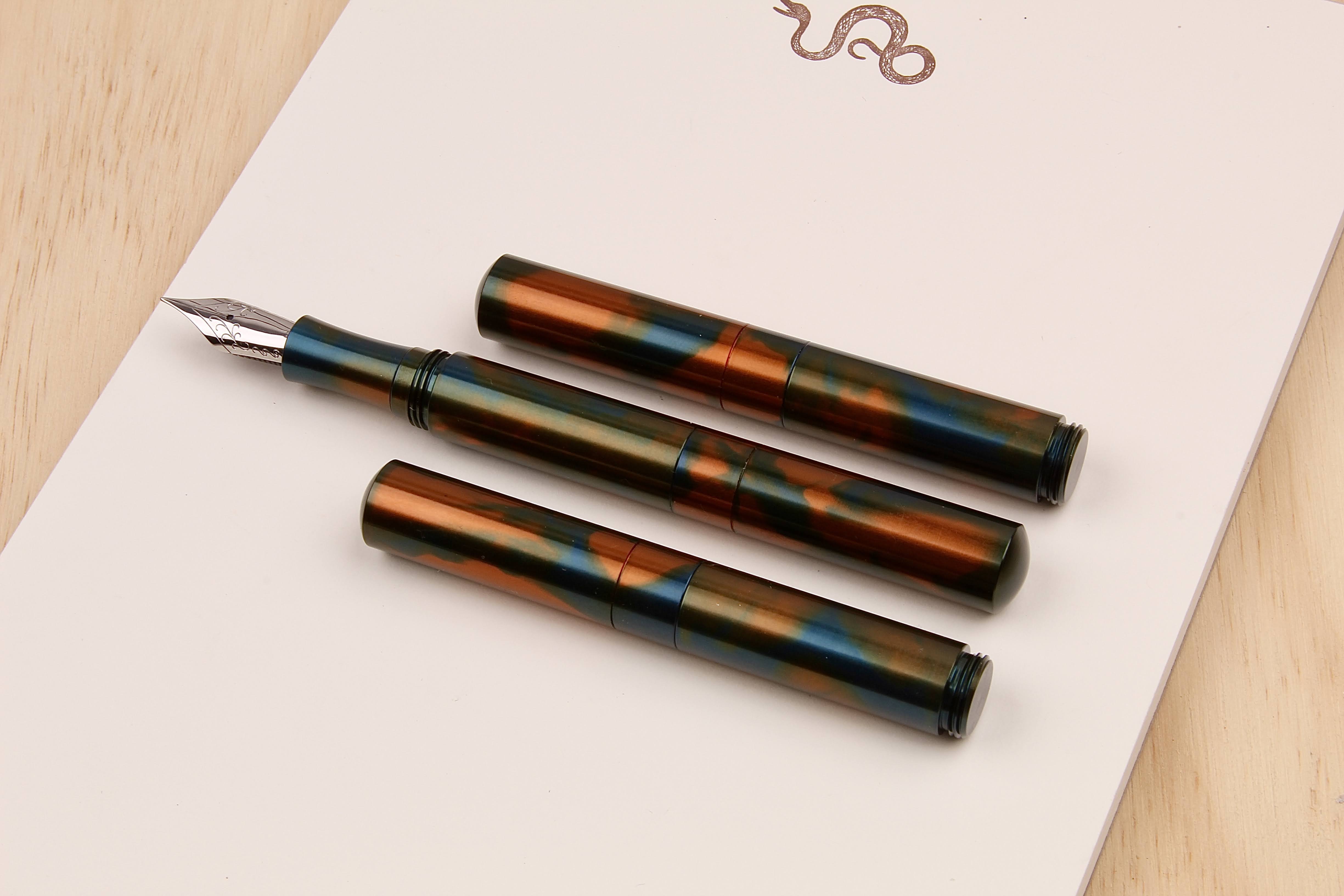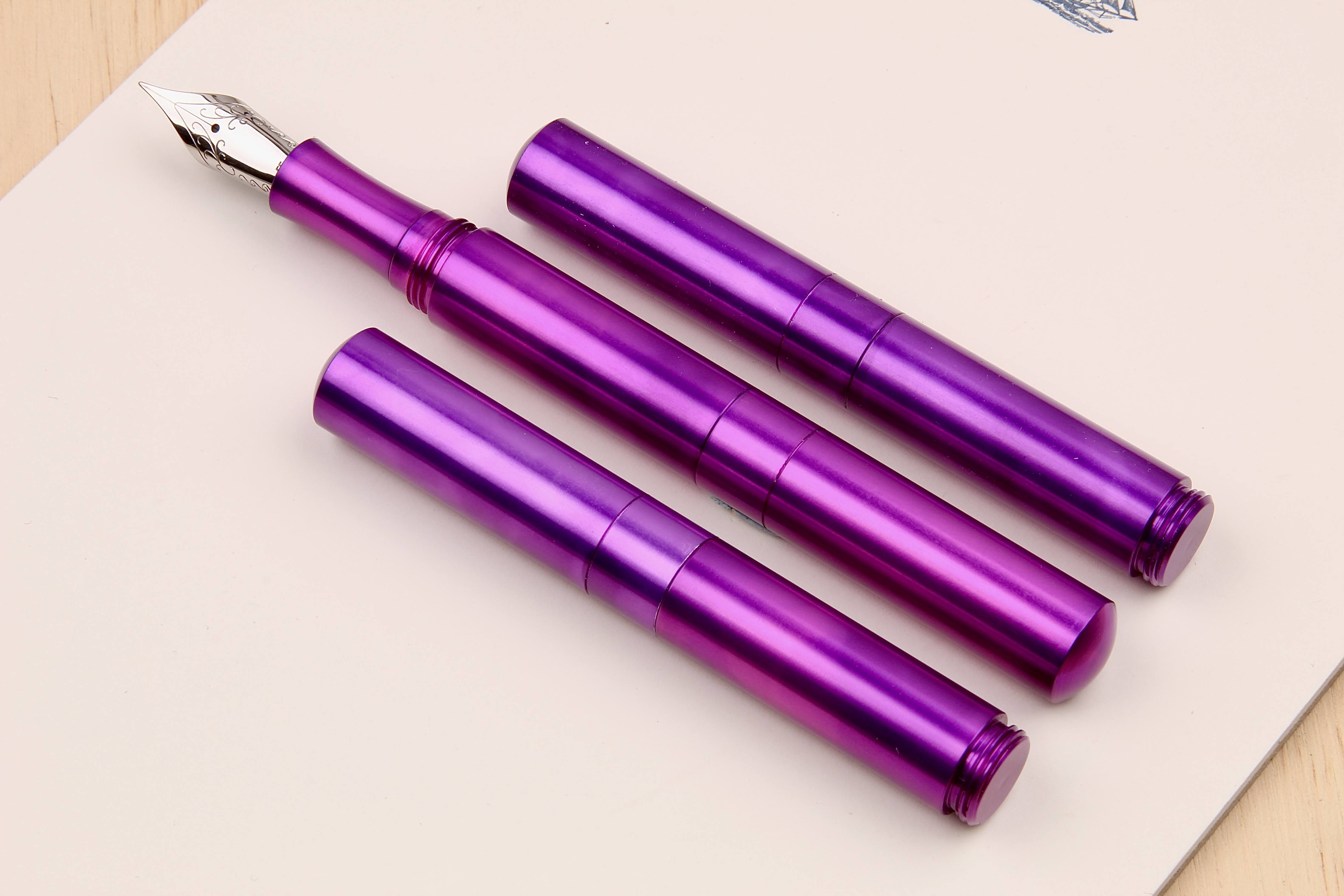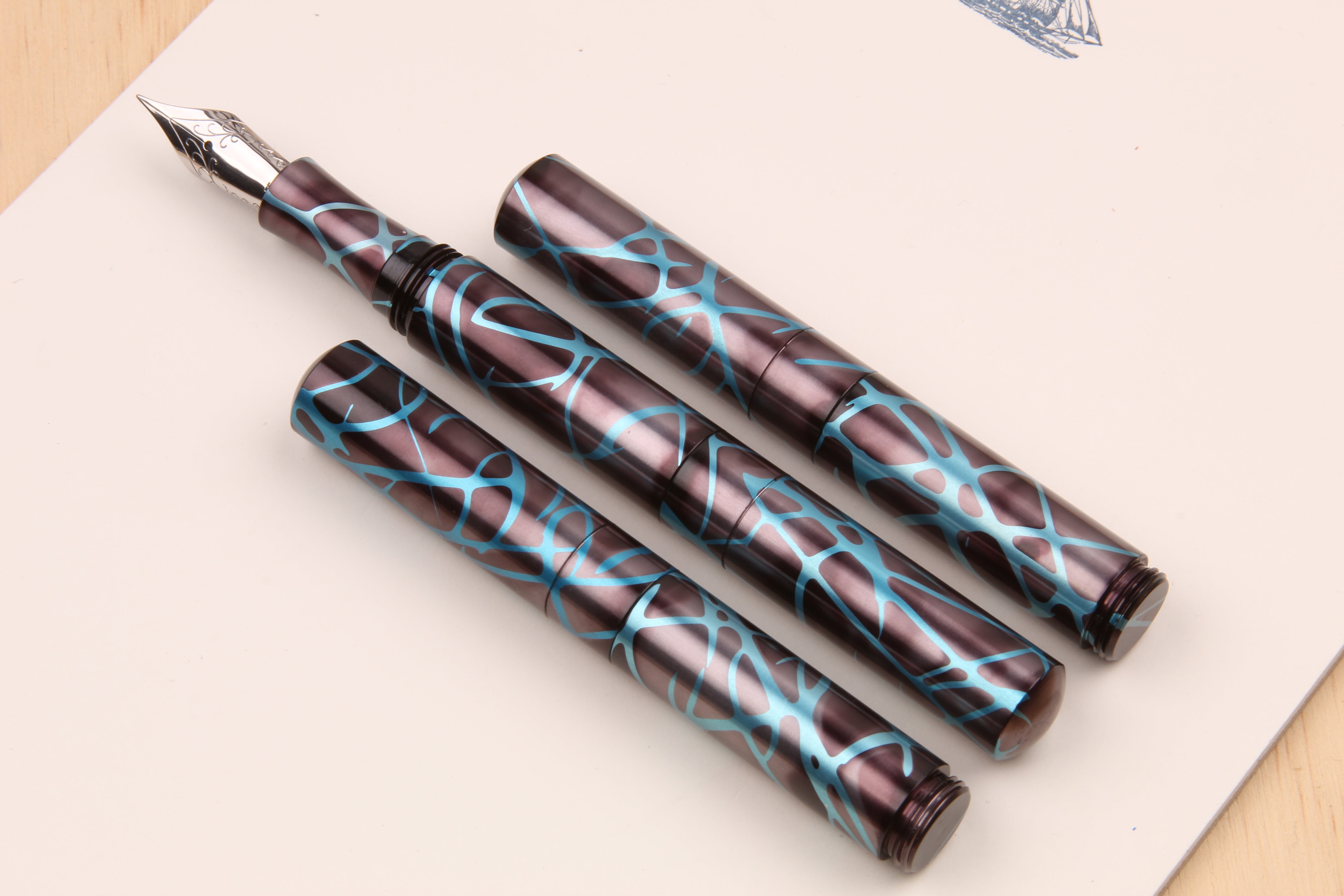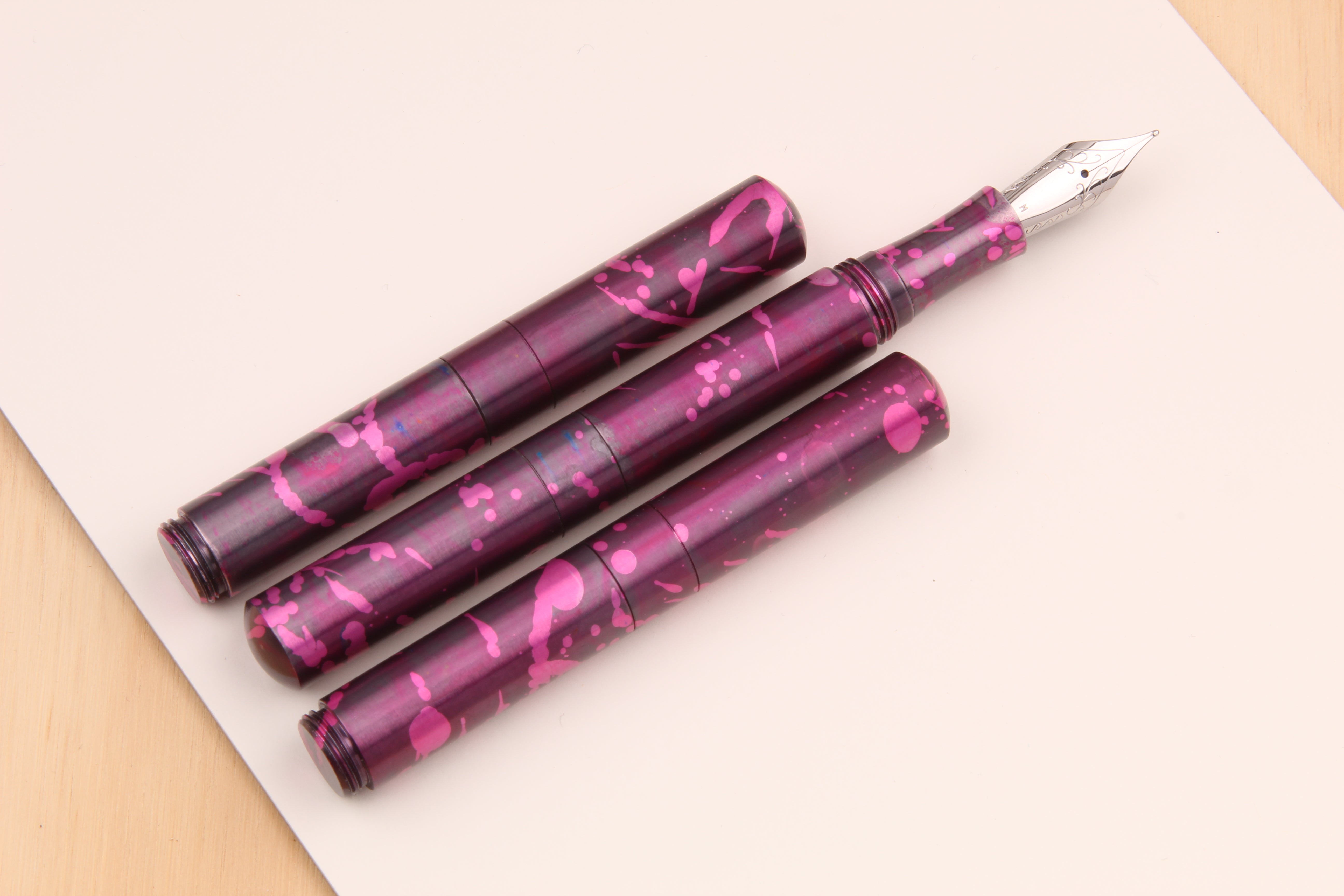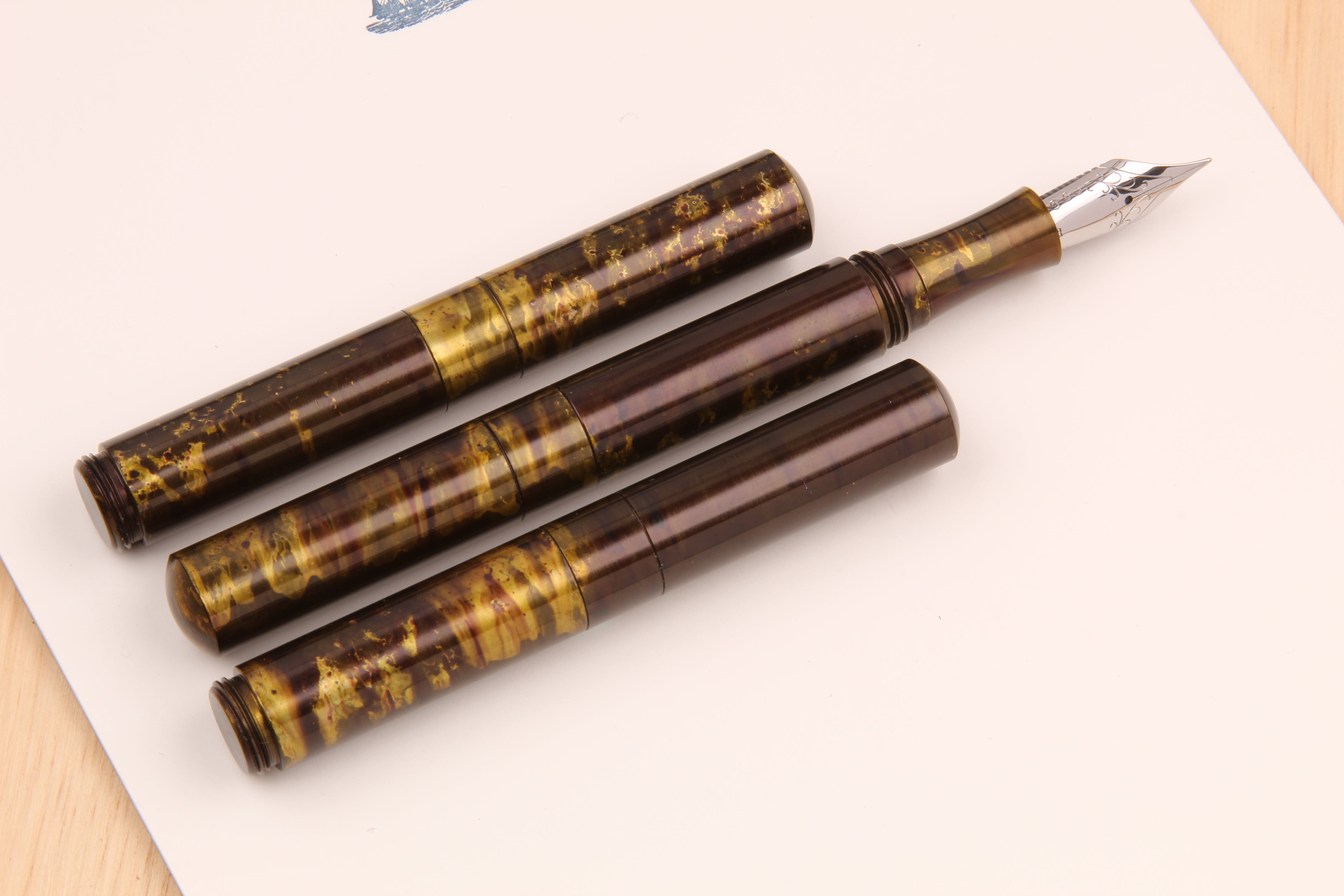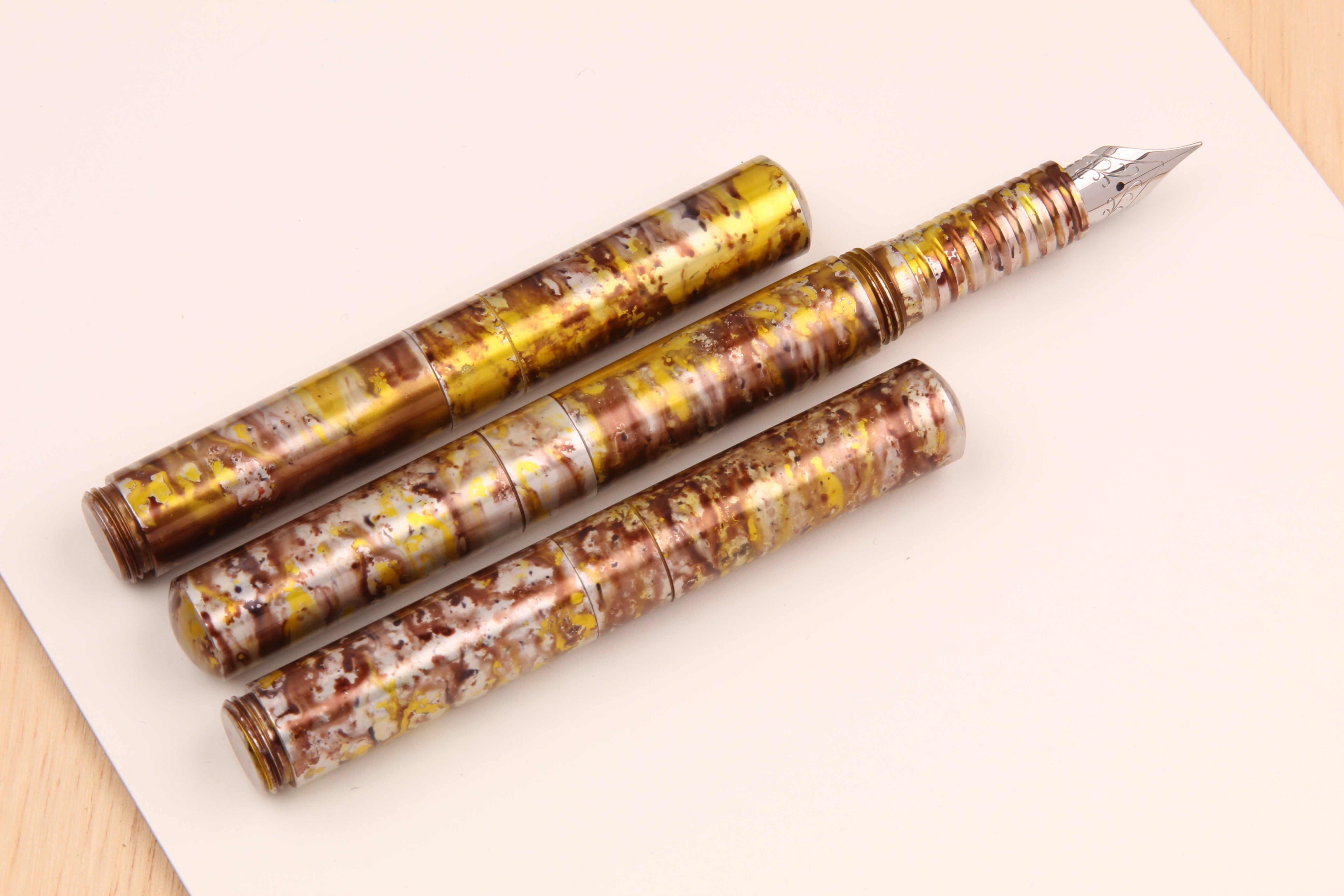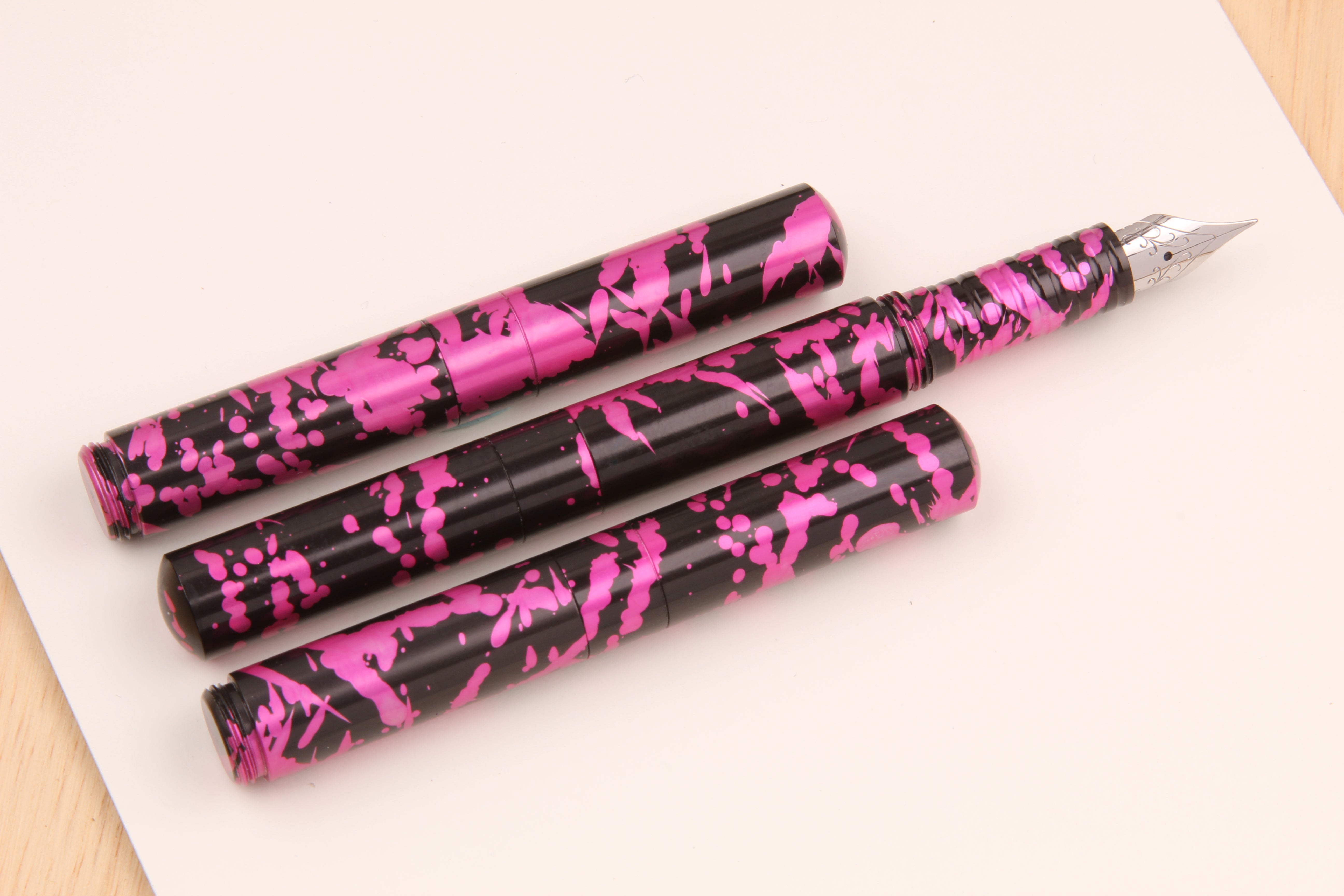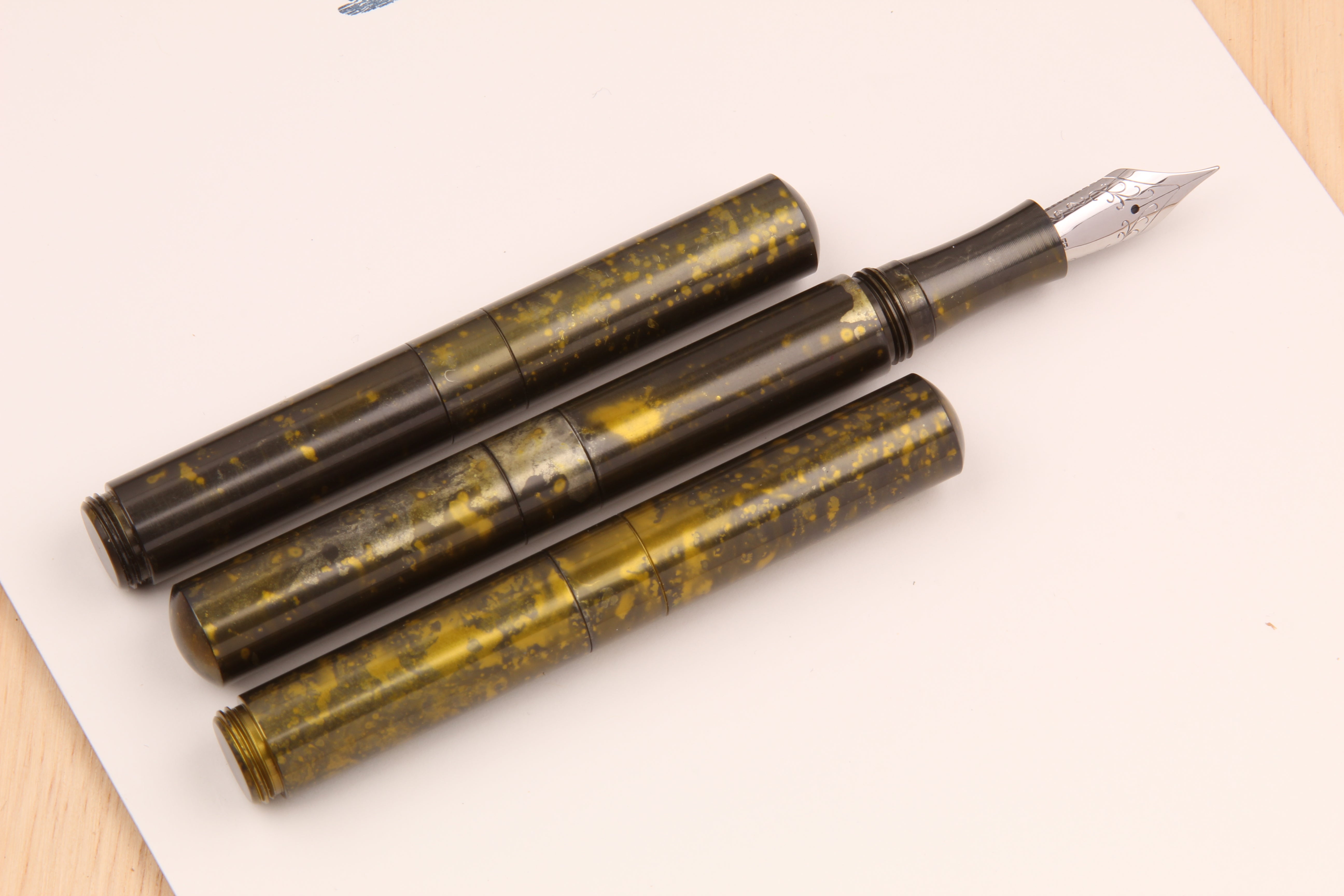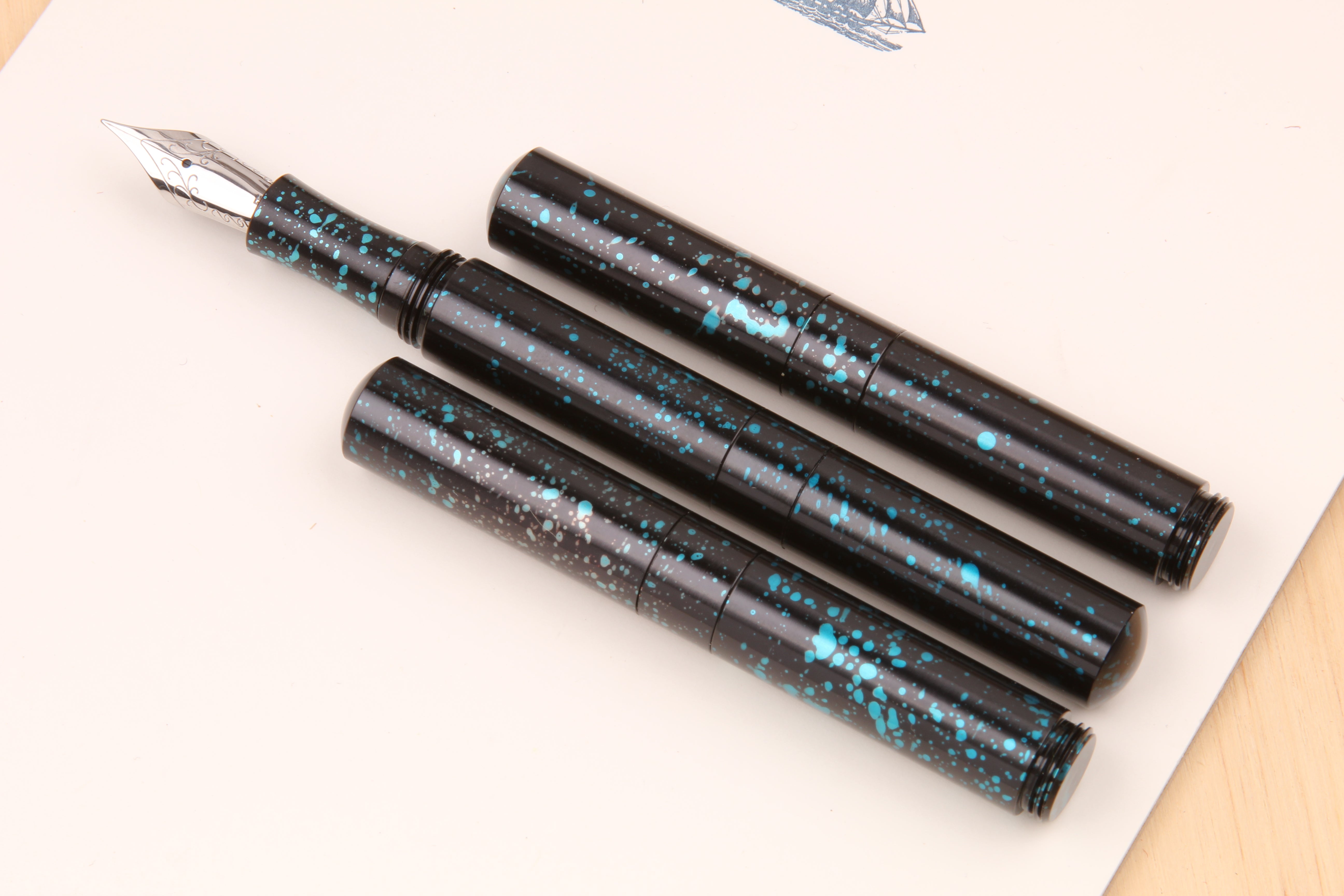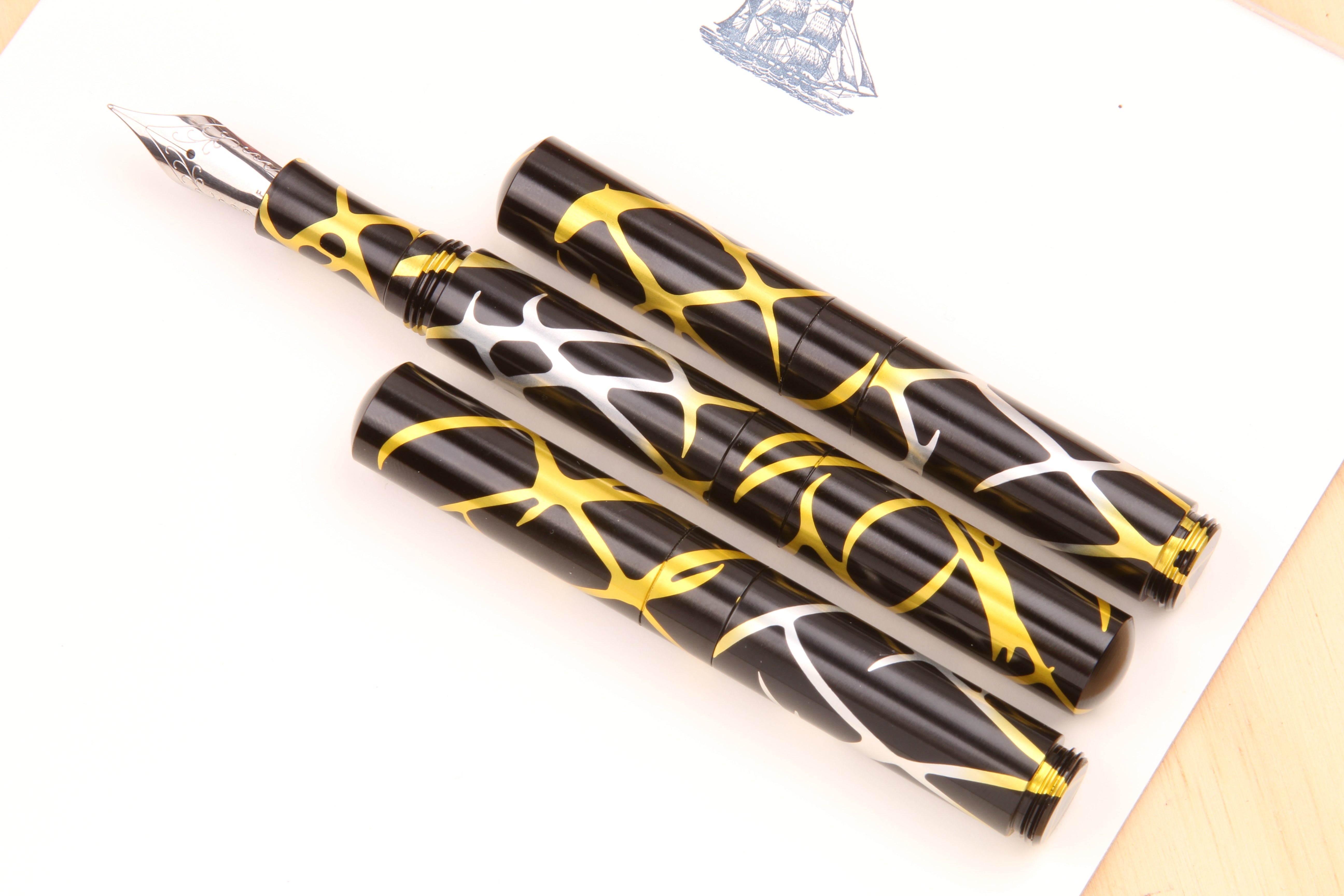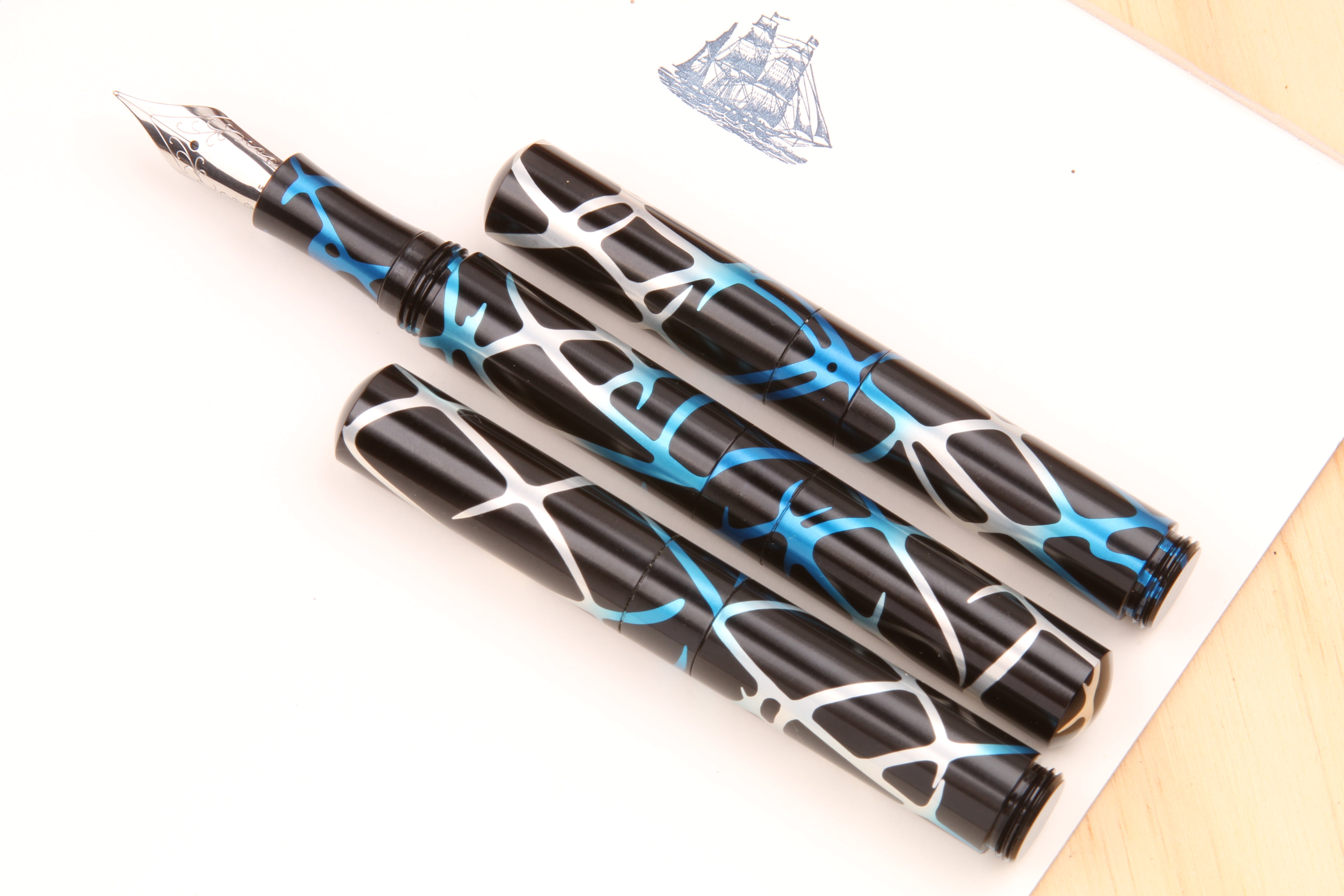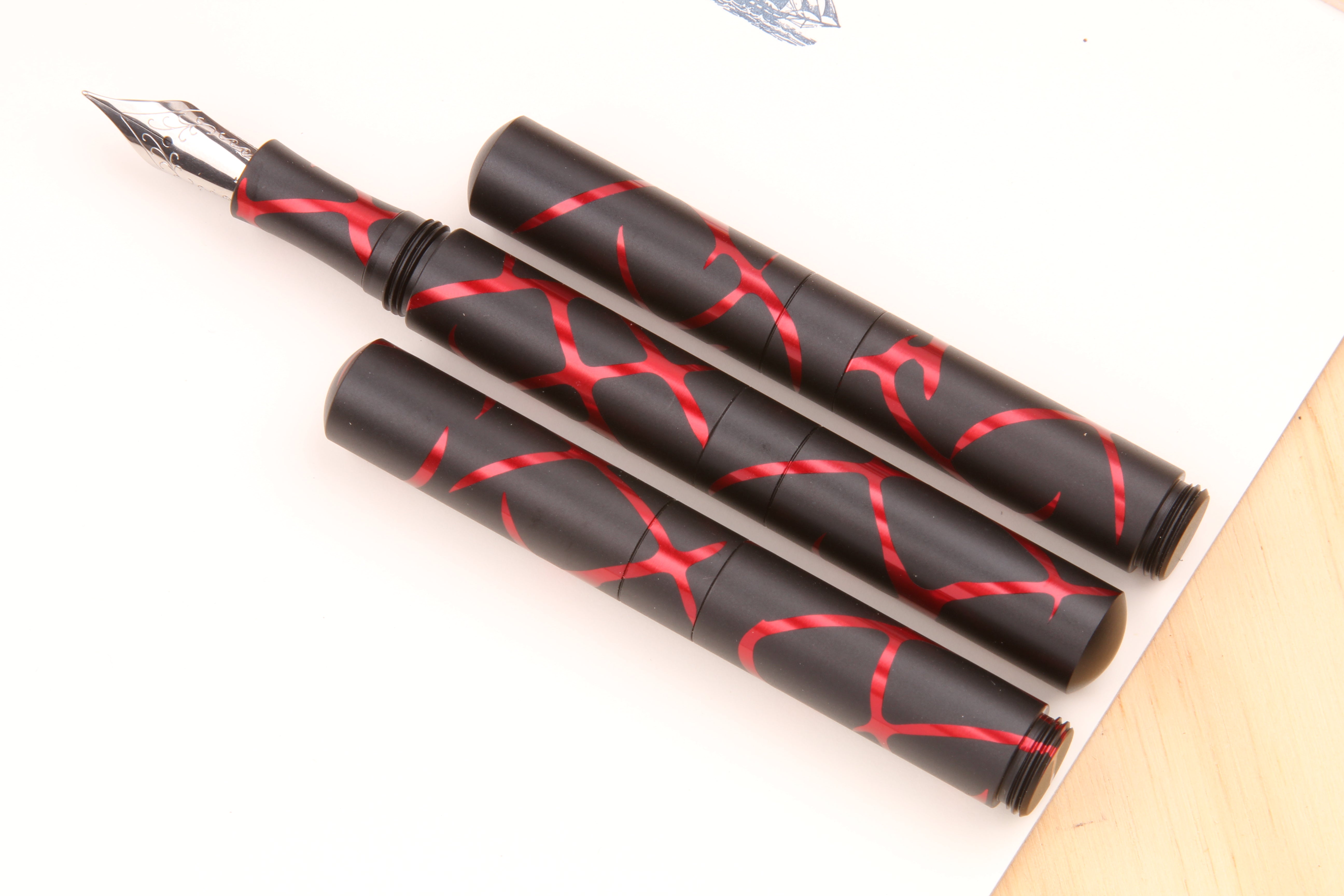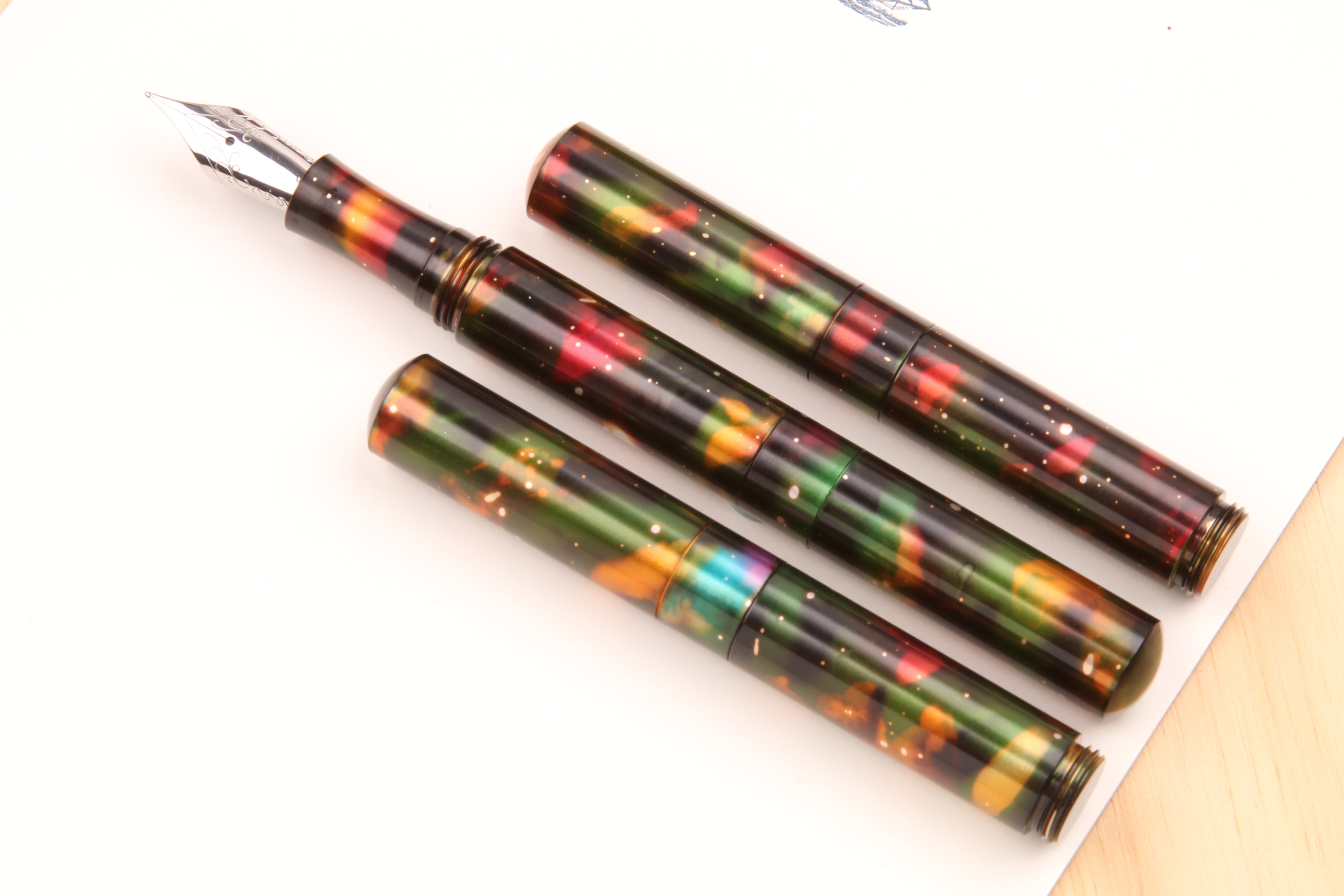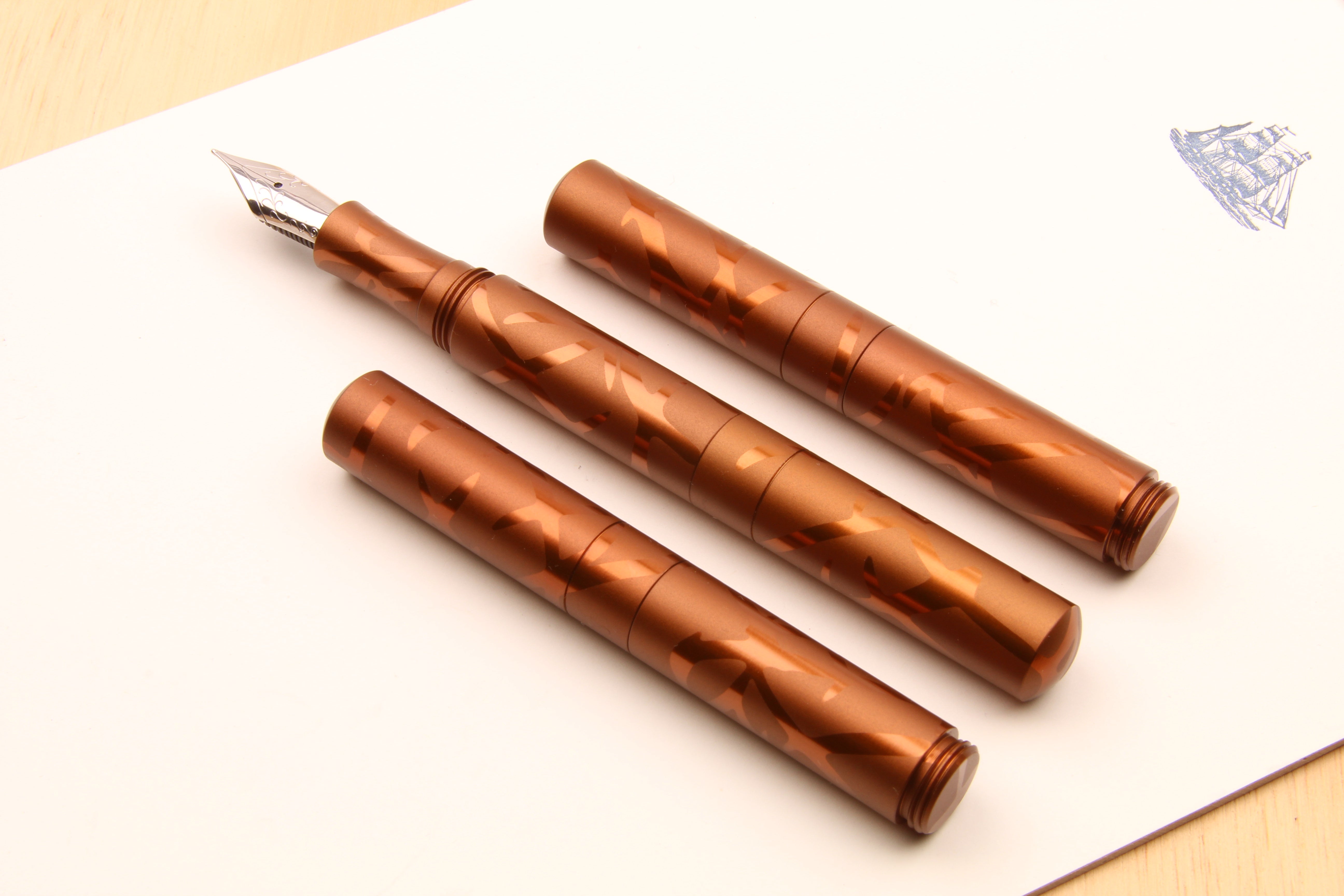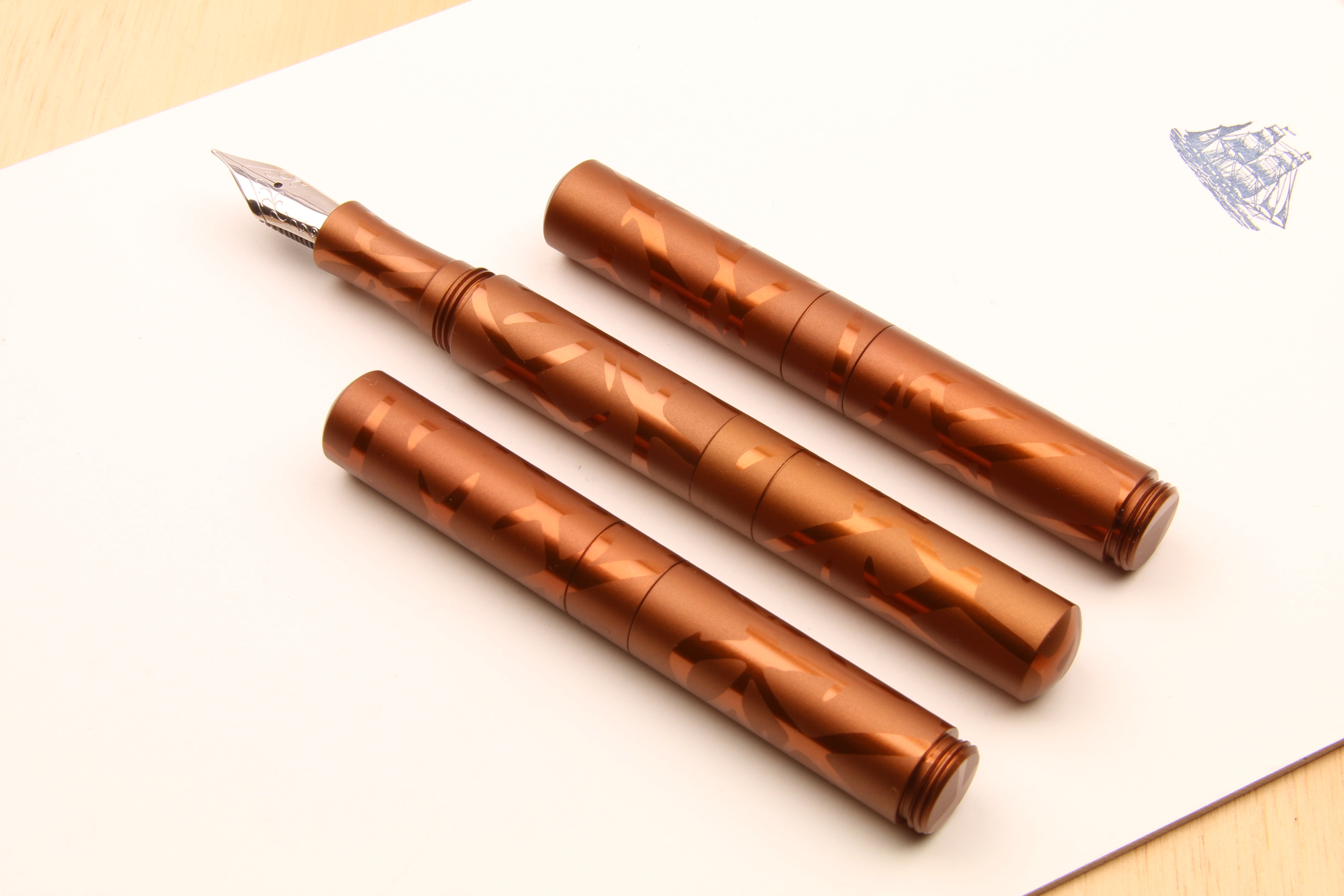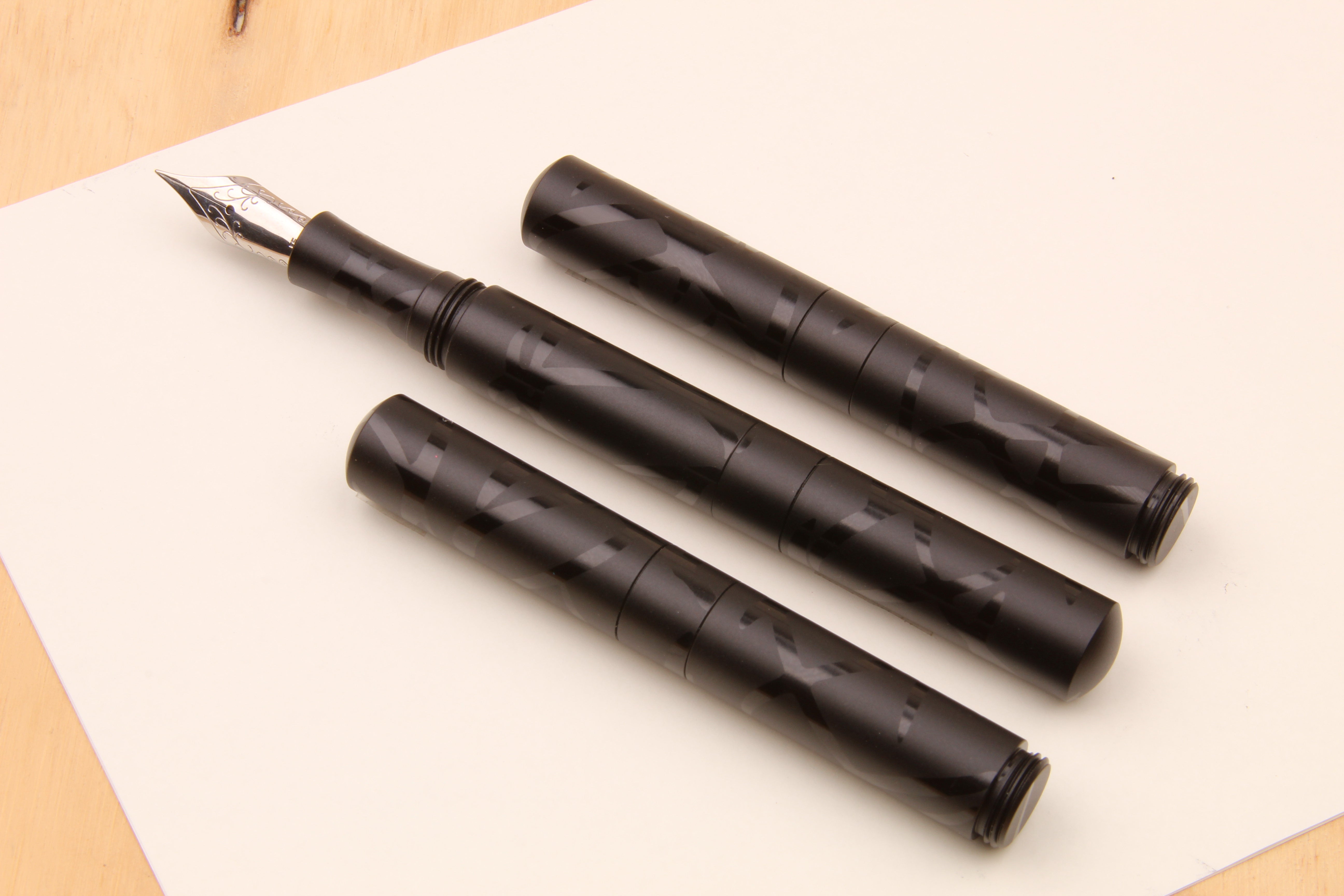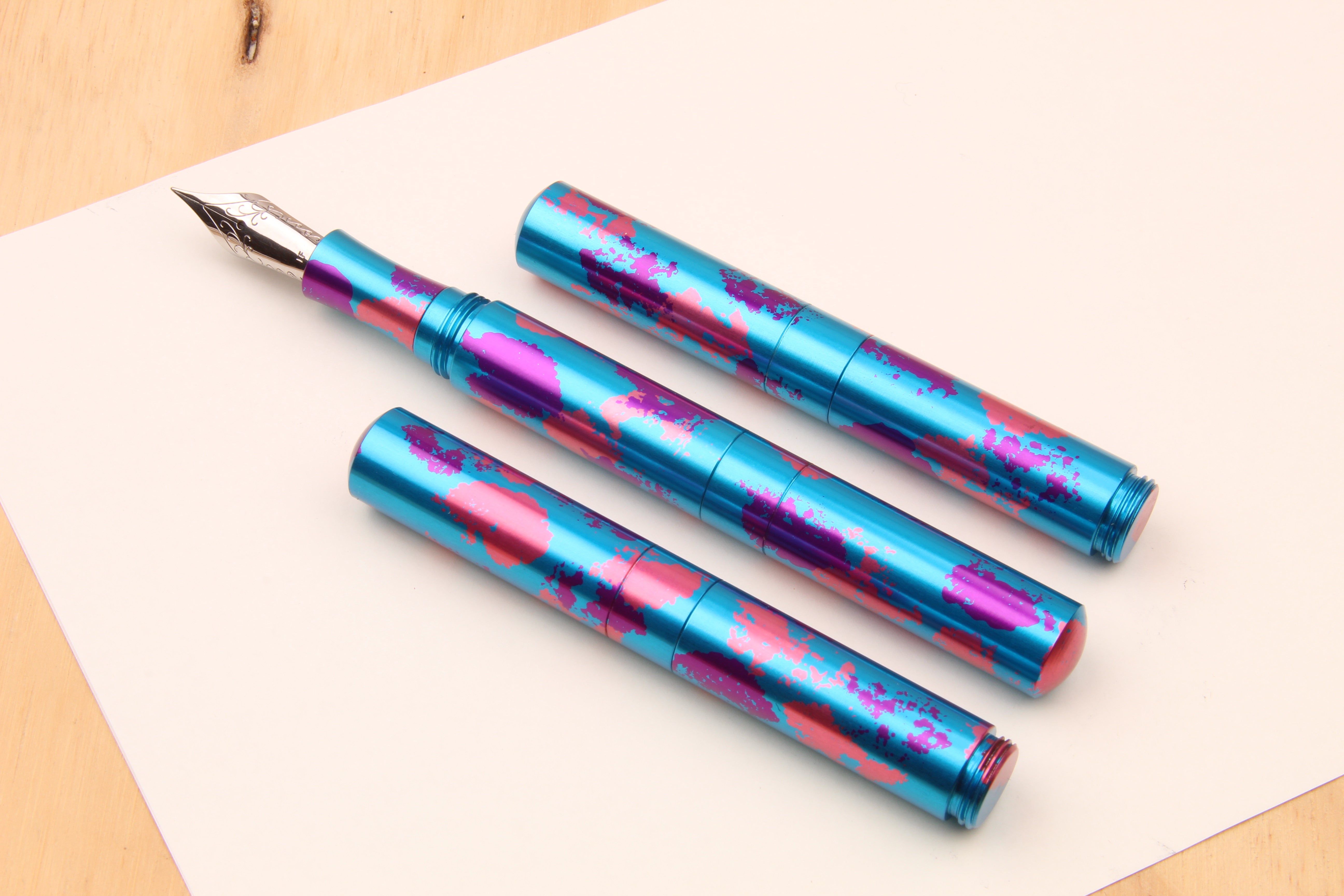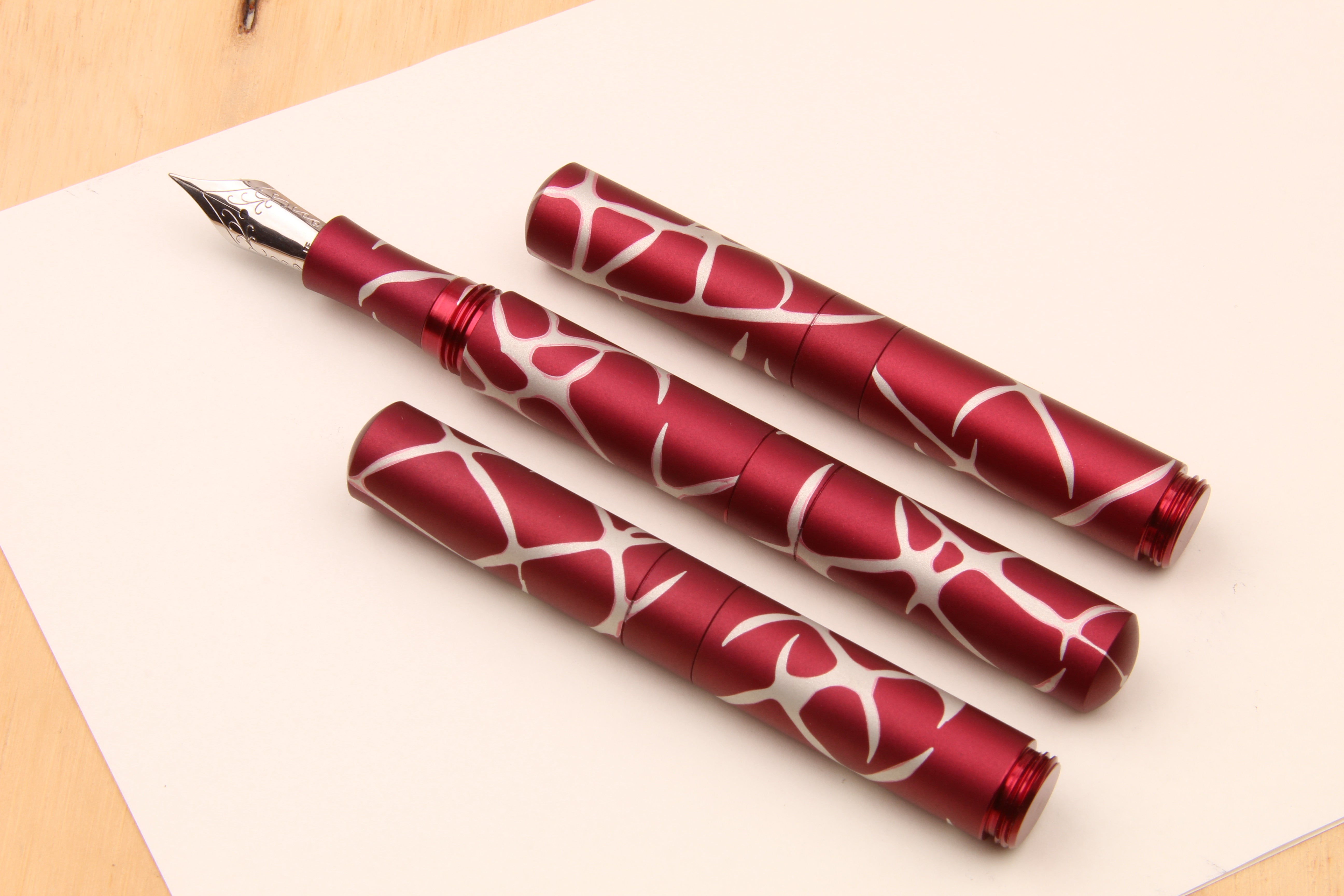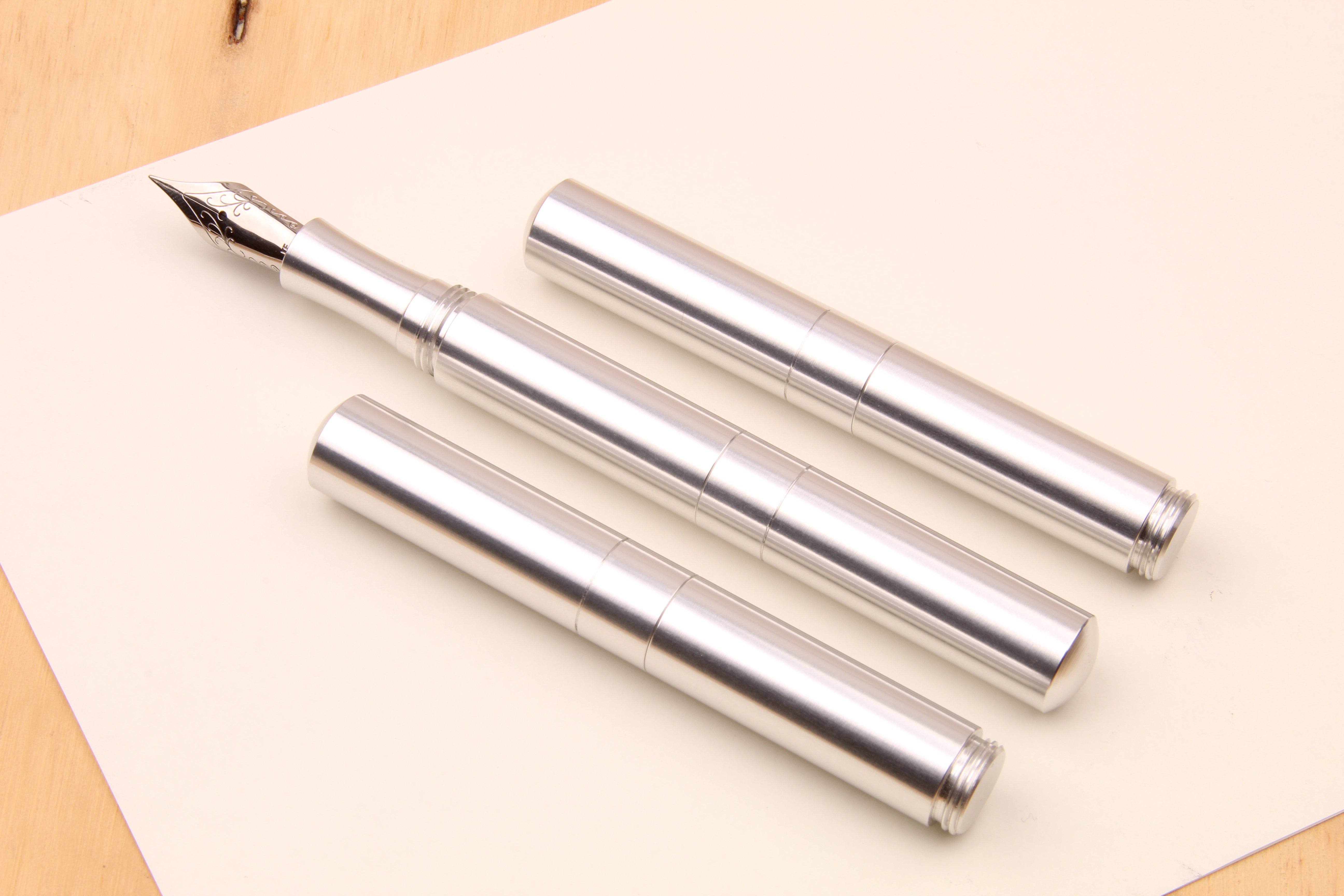 Description
Weights + Technical Details
The "Pocket Six" is the first fountain pen offering from Schon DSGN. A compact cartridge fountain pen, it is designed for everyday use. Like the Classic Schon DSGN pens, these pens are compact when capped but offer a nice full sized fountain pen experience when the cap is posted on the back of the pen. The name "Pocket Six" comes from the fact that this pocket pen houses a #6 sized nib, which is a full sized nib, rather than the smaller #5 commonly found in pocket size fountain pens.

 Each multi-color pen is a limited edition run and when they sell out they are gone. Ill be making some new colors in the coming months and will be adding some solid colors to the permanent collection. Check out my Instagram for the latest releases. 

 

Nibs!


This batch comes with a #6 Jowo nib.  It can be swapped for Bock or Rollerball, but the grip color will not match. Additional grip sections can be purchased here. 

Grip Section!
These pen come with a matching color grip section. In this batch I chose to make these to match the Jowo nibs. In order to make them match, they need to be made at the exact same time as the pens. However, if you like the pen color and want an alternative grip section, these pens can be equipped with a variety of grip colors/materials/types and shapes. I however cannot make those match, so they will contrast the original color (which I think looks cool!). Some of these grip sections are for both Jowo and Bock nibs, some I have made for only Jowo and some are even for Rollerballs! Each has a unique inside geometry based on the nib brand. These sections can be easily swapped by screwing them in and out. Additional grip sections can be purchased here.