First pen launch of the year! All new color set and a new ultem pen! Check out our latest fountain pen offerings!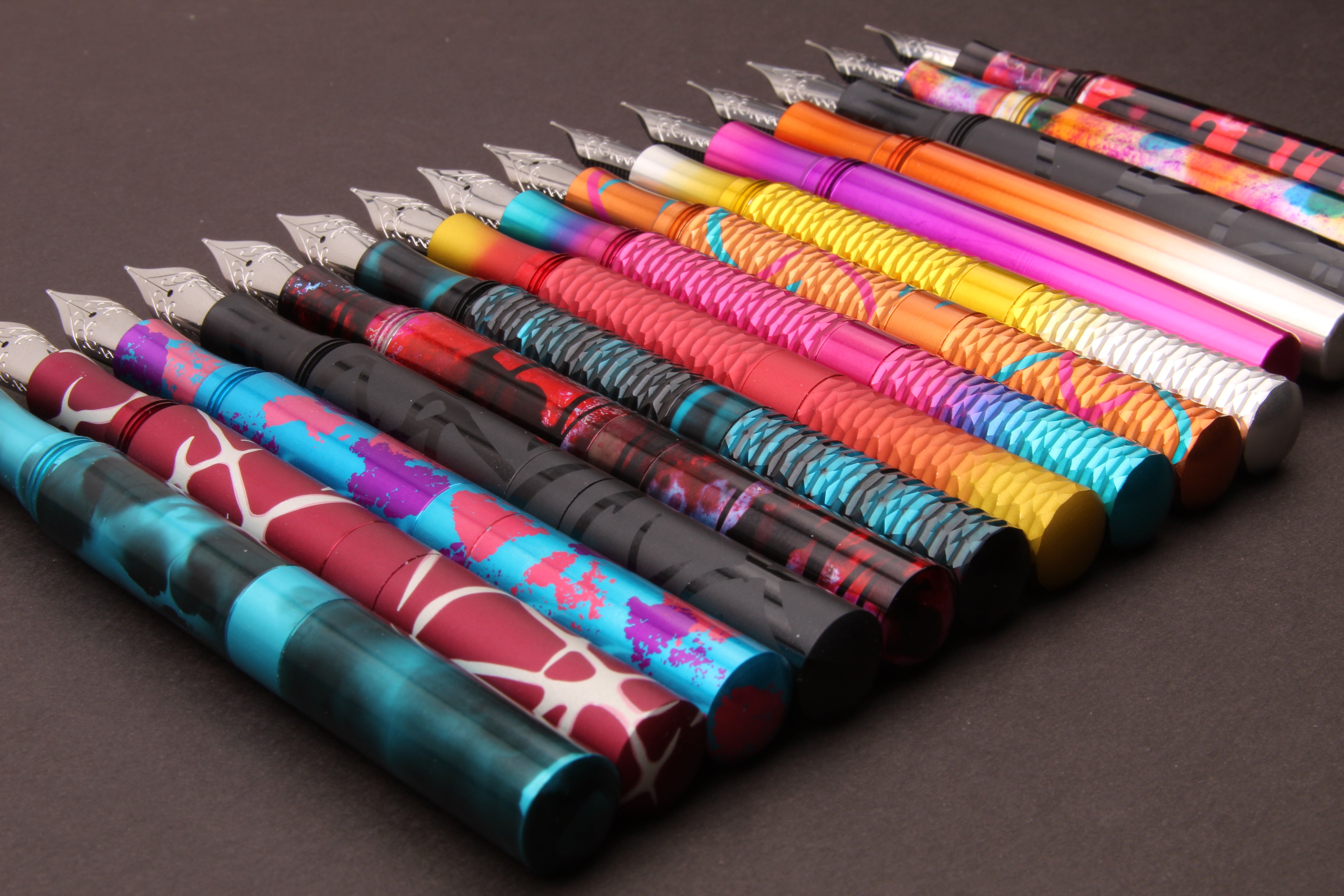 Hey Everyone! 

It's our first pen launch of the year! We have been so focused on our Monoc Nib production that we haven't had time to launch new colors and versions of our Pocket Six, Faceted or Full Sized Fountain pens, so here we go! We have a whole new set of colors in each size and version of our aluminum fountain pens and a new engineered plastics pen as well!
Pocket Six- Left to Right - False Body, Red Velvet, Bangarang, 3D Black and Rorschach 
Faceted Pocket Six- Left to Right- Sub Zero, Roman Candle
Synthwave: The Sequel, Congratulations! and Gold Degradé
Full Sized Fountain Pens- 3D Black, Rorschach, Creamsicle, Laser Laser and Taste The Rainbow
Our Newest Engineered Plastics, the "Straight Walled" Ultem. This pen features the same sized grip as the Engineered Plastics Full Sized Pen but with a thicker straight walled body that shows off the amber color of the natural ultem nicely. 
Also, we've added a few classic colors to the mix. It's always good to have a  black and silver option available for our pens when clean and simple is the desired look.
Left to Right - Full Sized Matte Black, Faceted Black, Pocket Six Black, Silver Full Sized, Faceted Silver, and Pocket Six Silver
Next month we will be working on some Monoc process improvements here in the workshop, dialing in some manufacturing and finishing methods for some new offerings later in the year, as well as preparing for the Chicago Pen show in early May. We are busy! Thanks for all the messages, purchases and support. I hope everyone is enjoying the spring weather.